Employees are like the backbone of any business. The productivity of the business depends on the productivity of its employees.
Increase in employee productivity helps the employers to stay ahead of their competitors. Businesses which fails to enhance the productivity, lag behind, decline, and in extreme cases may have to close down.
Every employer looks for ways to increase employee productivity. Providing good and healthy work environment is one of them.
Employees spend lots of time in their workstations. Hence, it's important to have office furniture which is comfortable and does not put any strain on the back. Therefore, while selecting the office furniture considering the ergonomics is very important.
Ways in which furniture helps in increasing employee productivity are discussed below.
6 Ways Office Furniture Can Increase Employees Productivity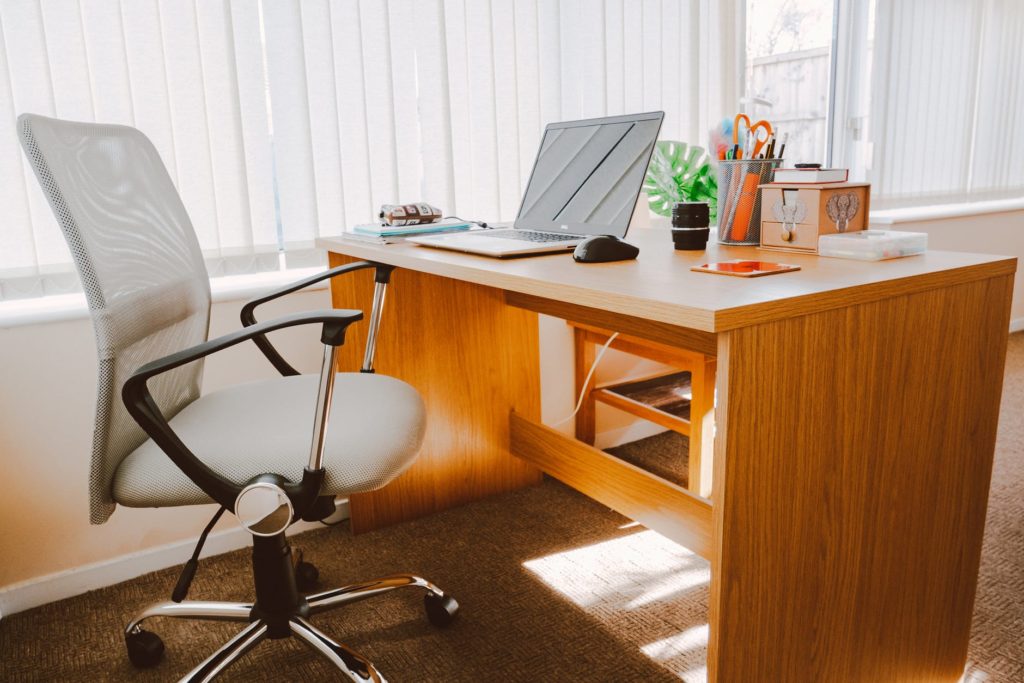 1# It Provides Comfort
While selecting office furniture, the first thing to look for is the comfort level. Sitting covers most of the time of employees who are in desk jobs.
Hence, it's important to select a chair which is comfortable, adjustable and does not put any unnecessary pressure on the back.
Every individual has different body structure and shape, hence look for furniture which can accommodate employees, irrespective of their body shape and size.
Though an office chair seems to be quite simple and basic furniture, it plays a vital role in increasing your employees' productivity. A good quality office chair would provide support to your employee's back and does not restrain the movement.
The right posture and comfortable chair would increase employees focus and concentration. More the focus, higher will be the productivity.
2# Ergonomics Furniture
The word ergonomic meansdesigning of the workplace to make is safer and more comfortable. It aims at increasing the efficiency of the workforce.
The office table holds as much importance as the chair in terms of creating a comfortable and safe workstation.
Office table should have enough space and depth to cater to the employee's needs in terms of electronic devices like monitor, mouse, keyboard, a phone, a separate area for placing CPU, etc. Besides this, there should be space left so that the employee can do his paperwork.
Inadequate space in workstation would restrict the employee's movement hence creating uncomfortable working conditions.
Moreover, it would also result in awkward positions, which may result in back problems. Organizations should aim at creating a safe and productive work environment.
Based on ergonomics, sit-stand furniture turns out to be a very good option in creating a comfortable work environment. It gives employees freedom of movement. It also offers various working positions. This not only reduces the musculoskeletal strain but also increases the blood circulation.
Ergonomics furniture reduces downtime and increases the employee's efficiency and productivity.
3# It Gives the Office Personality
When someone enters an office, the first thing they notice is the ambiance or the personality of the office. This holds true for everyone- employer, employees, and clients. Hence, while designing an office, it's essential to give a good thought to the color scheme, sitting arrangements, lighting, etc.
The quality and look of the furniture also play a crucial role in office personality. Well-fitted furniture gives an impression of an organized workplace. Similarly, if the design and color of the furniture complement other fittings, it leaves a good and positive impact on the employees and visitors.
The Style and the design of furniture in the office play a very important role in building the perception and feeling about the office. Select the office furniture that goes with the feel of the organization.
4# Creates Personal Space
Proper arrangement of good and well-designed office furniture helps in creating a personal space for employees. By following simple practices like the placement of water dispenser, stationery, lockers, etc. you may be able to create sufficient personal space for your employees. Seating arrangements also play a crucial role.
An easy and exceptional way of creating a personal space and generating a feeling of belongingness is by allocating furniture. This can be done for all the levels- individual, team, and even department. This will also generate a feeling of responsibility and ownership among the employees.
Employees tend to work more in the environment where they consider the place of their own. This makes them feel more comfortable, which would further increase productivity.
5# Controlling Lighting
Lighting plays a very important role in creating a comfortable work environment. A well-lit room makes the office place look alive and vibrant. Hence, while planning the furniture placement, consideration of lighting is very crucial.
Try to place the furniture in a way so that the employees are exposed to natural light. A room filled with natural light generates positive vibes.
Color of the furniture and the effect it has on the light also plays a vital role in creating a healthy environment. The combination of poor lighting and dark-colored furniture might bring dullness among the employees.
Similarly, vibrant color furniture and flashy lights can be very distracted and can take away the essence of the workplace.
6# Cleanliness also is important
Last but not least is cleanliness. Cleanliness plays a crucial role in creating a safe and healthy work environment. It is easy to find documents which if are correctly filed. Employees should be made responsible for keeping their workstations neat, tidy, and clutter-free.
Workplaces which follow the concept of being spic and span and keeping documents in an organized way have higher productivity as compare to others.
Implementing the techniques mentioned above would help the organization in increasing their employee productivity. Communication is the key to success. Talk to your employees to understand their requirements, try to provide them a clean, healthy, and safe work environment.
This will keep them motivated, and they would be able to stretch their limits to complete the task in hand more effectively and efficiently.
More Read:
Author Bio: June Earls loves to write on various topics such as home, office diy decore. I write for officechairist.com, a website dedicated to educating people about the importance of ergonomics and creating a healthier lifestyle in an office setting. I'm constantly looking for new ways to optimize my performance, and hopefully, I can share those experiences with our readers.