The expansion of online shops a few years ago was an immediate threat to small business owners. It seemed impossible to stand out in between huge eCommerce retailers such as Amazon or Ebay. However, it wasn't long before eCommerce platforms became an option worth considering for smaller businesses. Now, local sellers can enjoy every benefit their bigger competitors had before them.
The possibility to be seen and heard in the sea of online retail has never been easier. In this article, we will see how small businesses prosper with the help of eCommerce platforms.
6 Major Benefits of eCommerce Platforms You Should Know
1. Low Price
Most conveniently, eCommerce platforms bring to small business owners is the low price. In the "olden" days (when setting up an online store was a new phenomena), retailers had the option to either hire a web programmer or learn advanced programming to make a website on their own. The latter was too time-consuming and hiring a programmer was a no-go for many small businesses due to finances.
Every business can now set up their store without needing to write numerous lines of code. Albeit the pricing are different with each eCommerce platform, they are much cheaper than employing a professional to make a website. So, not only a company will ease the process of going online, but also it will save money along the way.
2. Managing the Store Easily
The tool-set eCommerce offers to sellers varies from one eCommerce provider to another. Nevertheless, all of them have three main advantages.
Location independence – When a customer wanted to buy a certain item from a local seller, he had to live nearby. Nowadays, local sellers are all around the internet waiting for you to stop by their shop. Plethora of small businesses became popular solely because of location independence and unique products they sell.
On the other hand, entrepreneurs are free to hire people to work for them regardless of their location. This way they can pick only the most competent experts in the field and it helps to add value to the store's overall performance. Eventually, gaining more customers becomes a norm.
Visitor tracking – It is quite demanding for business owners to track their visitors by themselves. That's why most eCommerce platforms usually come with built-in visitor tracking features. These features allow companies to follow and successfully target the potential customers.
Inventory tracking – Since everything from setting up the store to managing it happens online, why not track inventory through eCommerce platforms? Once there's a shortage of items left in stock, you can order more from the manufacturer with a click of a mouse. What's more, the products can be monitored after being shipped to the buyer.
3. Multiple Payment Gateways
Another benefit small businesses experience when using eCommerce platforms is having multiple payment gateways. Not every customer likes to purchase the same items and not every customer prefers to pay the same way. A lot of them decide to leave the purchasing process. In fact, 68.81% is the average documented online shopping cart abandonment rate.
One of the reasons people don't finalize their checkout is poor payment gateway selection. Even small businesses can have the option to offer several payment methods to customers when managing their store on eCommerce platforms. Providing multiple payment gateways increases the conversion rates and raises the trust factor.
4. Customized Deals Option
Customized deals are a great solution for retaining the customers. Many eCommerce platforms enable small businesses to send personalized offers to the existing purchasers. Personalization gives a special touch to online stores, thus securing them a competitive advantage. According to Econsultancy, 94% of businesses say personalization is critical to their success. Therefore, online retailers can use the full potential of customized deals to tap into the goldmine of a loyal customer base.
5. Staying in Touch
Staying in touch with the customers is  most important when it comes to finding out how they feel about your brand. Online business owners' favorite post-purchase approach to buyers apart from sending out newsletters is to send them surveys via email. But these methods are slowly going out of fashion.
Social media is currently the preferred communication channel to keep in contact with customers. As certain eCommerce sites allow the businesses to merge their shops with social media, it is possible to connect directly to the buyer. Also, some of the platforms offer specialized communication apps to stay in touch, hence simplifying the whole process significantly.
6. Increase in Sales
Small businesses hardly have higher revenues with each passing year if they stay in one place. Due to a large marketplace eCommerce platform can secure, sales immensely increase. Even though the competition is far stronger, once you go online, quality marketing tactics can attract a larger base of international customers.
The benefits of starting an online store within the eCommerce platform are endless. Nevertheless, a lot of companies are still uncertain about. Well, it is time to overcome fear and doubt and leap into the eCommerce realm to make your small business prosper.
Author Bio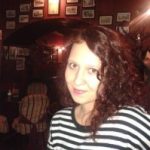 Lea Kuscer is a writer who works for payever and enjoys gathering and sharing information about the newest trends in technology. Apart from doing word craft, she is relaxing her mind by traveling, painting and creating natural cosmetics and eco-friendly jewelry.