Are you looking for profitable small business ideas in Pakistan with zero to low and high investment opportunities in 2023? Here're best business ideas you can start today.
Before we jump on the list, please keep in mind that the economy of Pakistan is pretty much unpredictable and it can jumble at any time. So, I recommend you to do some prior market research before you start a small business in Pakistan. If you have a relevant experience and passion, then it will be a plus points for you.
Some helpful tips for you to successfully starting a small business in Pakistan:
Get reliable and trusted business partners/team members
Check current market trends in Pakistan
Analyze proposed business profitability and implementation cost
Do proper business planning
Choose a business which has low risk and start from low investment
The following list of "small business ideas in Pakistan with low investment" is arranged in ascending order from low to high investment. So, choose your business idea very carefully and do some market research before you launch it. Keep in mind that some expenses for building up your business could be expensive to cover. Fortunately, you could get extra cash when you get a title loan.
Read Also: Top 10 New Business Ideas For The Future
Small Business Ideas in Pakistan With Zero to Little Investment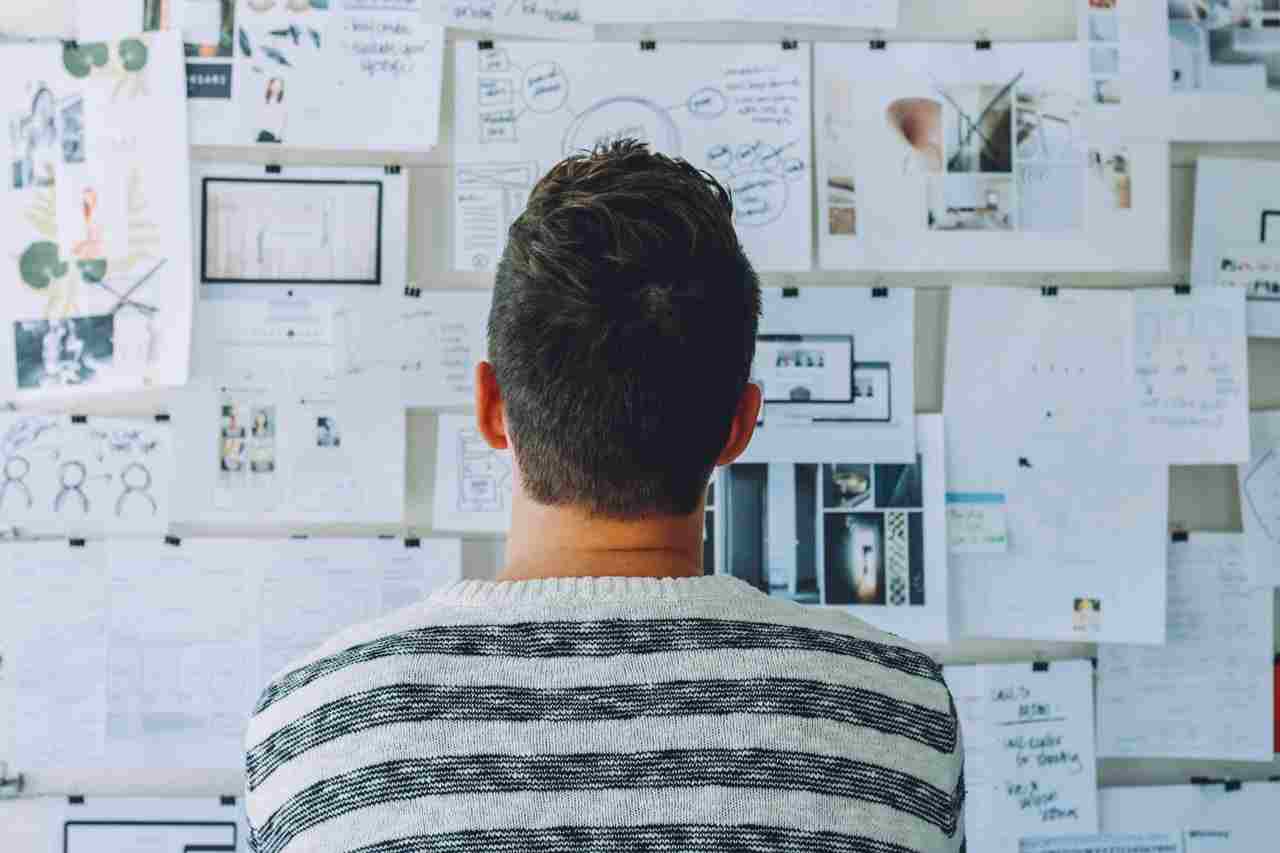 1. Freelance Business in Pakistan
It is one of the best online business ideas in Pakistan these days. Freelance is getting famous in Asian countries especially in Pakistan because Americans and Europeans often hire Asian freelancers to get their projects done at affordable rates.
They prefer to hire Asians because of low labor cost. That's why these days, online freelancing is becoming a most profitable small business in Pakistan 2023.
Numbers of Pakistani students, employees and even well-educated housewives are associated with this online home based business to generate side income.
You can also start this business easily at home. All you need is to arrange high-speed broadband Internet connection, showcase your skills like content writing, logo designing or web developing services etc. to make money online. Here are Best freelance websites in Pakistan to get potential clients.
Read Also:
2. Content Writing Services
There are hundreds of thousands of sites and majority of them require fresh contents to update their websites. If you've good command in English (as most websites are in English), so you should start offering your content writing services.
You just need to offer your writing services via freelancing sites or alternatively you can directly contact website owners to propose/render your services.
Further, you should also make a good portfolio for showcase. You can make your attractive & catchy LinkedIn, About.me, and Twitter profiles to attract potential clients.
Further, if you start writing guest posts for top blog posts, it will also help you to build your strong portfolio. If your seller/employer ask you to show any writing sample, send it.
3. Ghost Writing
Writing is an art. If you're expert in writing, then sell your writing services. Ghost writing basically writing contents, books, and novels on behalf of others.
But in ghost writing, you'll get paid but your name will not be acknowledged. To make money with ghost writing, you need a laptop, internet and good writing skills.
4. Online Virtual Assistant Services
Virtual assistant is basically a self-employed person who renders professional services i.e. technical, creative or administrative to clients remotely from home.
Skills are an important factor because without skills you cannot provide excellent services.  So, this is another micro business idea which you can start at small scale.
Related: 101 Tasks You Can Outsource To Virtual Assistant To Grow Your Business
5. Resume Writing Services
Numbers of graduates are looking for jobs in Pakistan. Majority of them lack resume writing skills. If you are working as HR manager and know everything about CV writing strategies, then you can help the job seekers in making their good resumes so that they can get their desired jobs.
Also Read: How to Start a Home Based Resume Writing Business
6. Tutoring Services
Teaching is becoming one of the best lucrative small business ideas in Pakistan. If you hold bachelor/master degrees and also have a good grip on some specific subjects, then offer your tutoring services to students. You can also teach your students online using Skype and earn money online.
7. SEO Consultancy Small Business in Pakistan
SEO means Search Engine Optimization. According to Forbes, the worth of SEO industry is $80 billion dollars. And still, this industry is growing.
The main reason behind immense growth of this industry is that almost all website owners want to increase web traffic. To increase web traffic and search rankings, website owners often hire SEO experts or even SEO agencies to optimize their websites.
This is one of the best small business ideas in Pakistan which you can start with a very low investment. In fact, it is one of the new small business ideas for students in Pakistan. If you don't have enough funds to start an office, don't worry. Start from your home.
To start this successful small business in Pakistan, you should have your own website and make a portfolio to secure clients. At the same, you should update your SEO knowledge and skills because it is broad niche.
8. Affiliate Marketing
Affiliate marketing is performance-based marketing. In simple words, if you sell a product/service on behalf of other, you'll get paid commission.
The market size of affiliate marketing is growing day by day. Companies often pay high commissions if people sell their products/services. It is expected that the size of affiliate marketing will reach to $6.8 billion by the end of 2020, says Huffington Post.
You can also make money with affiliate marketing. First, you need to sign up on affiliate marketing networks so that you can get the affiliate links of products/services. Here are some affiliate marketing platforms you should join now:
Shareasale
CJ Affilates
Amazon Associates
You can earn money though referring friends to purchase products or services from your affiliate links. Alternatively, you can also sell through Quora answering, or through blogging.
9. Social Media Consultancy
Social media consultancy is another good and profitable business idea in Pakistan that doesn't require a lot of investment. To start this business, you should be good in
Modern Advertising
Building relationship
Targeted Traffic / ROI
Content management
Personalized service
10. Start Your YouTube Channel
If you want to start a home-based business in Pakistan, consider this idea. Though, it is not a new business idea but still it is unique, useful and implementable.
These days, people consume videos for several purposes such as learning, increasing knowledge, or just for entertainment purpose. Forbes reveals that videos will get 80% of web traffic by 2019 and obviously more increase in 2021, 2022 & 2023.
It means that internet users prefer to watch videos instead of reading lengthy contents. You can make your own YouTube channel free of cost and start making money from AdSense hosted account.
If you want to make your channel as brand, you may need to buy video editing software to make eye catchy YouTube Videos.
Some YouTube channel Ideas I can share with you such as:
Home based cooking Channel
Entertainment Vlogs
News Channels
Reaction Channels (share your reviews & feedback on songs, movies & games)
Mobile Reviews
And a lot more.
Read Also: How YouTube Can Increase Your Profit
11. Web Development and Designing Services
Offer web development services in Pakistan. You can also offer your web developing services abroad using freelancing sites. You can also offer further services for example:
Making WordPress Websites and Customization Services
Offering Services in different languages like PHP, JAVA, C++ or .Net development
Software Development, customization and maintenance
If you start this business in Pakistan at home, you will not need any kind of significant investment. However, if you launch this startup professionally, then you'll need to arrange an office for business activities. If you set up an office, then you will need to allocate some funds.
12. Graphic Designing Services
Graphic designing involves creating visual products. In graphic designing, here are more small business ideas in Pakistan which you can start and become professional in it. For instance, making:
Logos
Letter heads
business cars
Flyers
Brochures
Postcards
Posters
Product packages
Customized T-Shirt Designs (It is lucrative business idea and requires low investment)
Presentations
Annual Reports
Illustrations
Offer your services to local clients and make a living.
Resources: 10 Best Graphic Design Tools
13. Crafting Business Plans
Business plans are important for startups because it ensure a road map and highlight strategies on how to achieve the goals and objectives.
There are several people who want to launch a startup, but they don't have professional business plans for fundraising or securing bank loans. Write good business plans and get paid for your services.
Must Read: 4 Steps to Craft a Successful Startup Business Plan
14. Editorial Services
As I mentioned above, there are numbers of websites where dozens of contents are published on daily basis. To upload, review and edit the content, professional and experienced editors are often required by the big websites.
If you are an experienced blogger and have sound knowledge of editorial practices, then consider this online startup idea in Pakistan. Further, there is no investment required to pursue this idea.
15. Stock Photography
Stock photography is another one of the profitable small business ideas in Pakistan. To start this business, you need minimum 1-lac investment to buy a professional camera i.e. DSLR.
It is important to note that photography skills are also important in the success of this business. So, you should learn it first, do internship and gain reasonable experience to start this business. Here are five best tools that can greatly assist you to build your photography business.
Small Business Ideas in Pakistan with Low Investment
16. Blogging or Starting a Blog in Pakistan
For many people, blogging is a hobby. But for others, blogging is a good source of income and make a living in Pakistan. Numbers of Pakistani bloggers are running and managing successful blogs and they are making lucrative income per month. If you have good writing skills and then start blogging.
Initially, you'll have to invest on content writing. If you write more SEO optimized and google friendly contents, more people will visit your website. To make money from blogging, you can place Google AdSense or media.net advertisements. At the same time, you can also make money from affiliate marketing.
There is very little investment required to start your own blog. For instance, you need to buy domain name and hosting.
I recommend you to purchase domain and hosting plan from Namecheap. The cost of domain and hosting plan will not more than $30 (Rupees 3,000 – 4,000) at initial stage.
After that, you'll need to buy premium theme for blogging. Themeforest is one of the largest online marketing place where you can explore variety of themes for your WordPress site and buy your favorite one.
17. Podcasting
Podcasting is creating, uploading and distributing audio files online. Basically, you create a blog/website and upload your series of audio files. In audio files, podcasters discuss topics like business, marketing, technology and even discuss about fashion and entertainment.
If you've know how about podcasting and have good voice, then why not you try this niche. You'll not only share your thoughts with your followers, you can also start podcasting marketing.
Sponsors will pay you if you market/advertise their products/services in your podcast episodes. To starting this business, you'll need a website, microphone and good internet connection.
Since, starting a podcasting online will require little bit investment but you'll also have to pay to hosting companies on monthly basis to manage your podcasting website.
18. eLearning Websites
These days eLearning is getting famous around the world. The main reason for eLearning popularity is that people can access their online courses anywhere in the world.
They just need a laptop and data connect. Some good examples of eLearning sites are Coursera and Udemy. These are online membership sites where people can buy online courses for eLearning.
You can also make similar websites in Pakistan and students can buy online courses. If you want to make website for selling online courses, then you can start with 1 lakh rupees investment business in Pakistan.
However, the escalation of cost depends on the functionalities of the websites. If you want to add more advance features in your eLearning website, you'll have to increase your budget.
19. Online Book publishing
Write your books and sell it on Amazon or any other store where books can be sold easily. You'll get paid whenever someone purchases your book after deduction of website commission.
20. Wedding Planning Services
Wedding is an important day for many people. To make it a memorable day, people hire wedding planners to plan their wedding ceremonies. You can become a wedding planner if you know how to
Prepare wedding budget
List details including type of music, color scheme, lights, and refreshment plan
Find best photographers, DJs and florists
Deal with vendors
Manage and supervise wedding day activities
Design honeymoon plan
To start this business, you may need to spend some money on your marketing and advertising of your services.
21. Selling Insurance Plans in Pakistan
The market size of insurance industry in Pakistan is relatively small when it is compared to other countries. But from last few years, the demand of insurance plans has been increased in Pakistan.
If you are good in marketing, start selling insurance plans. You will get insurance commissions.
22. Consultancy Business
The scope of consultancy business is bright in Pakistan. You can render your financial, marketing, career counselling and tax consultancy services in Pakistan. Here are some consultancy business ideas in Pakistan:
Tax Registration and Income Tax Return Filing
Bookkeeping and Accounting Services
Tender Management Services
Tax Compliance and Consultancy Services
Audit & Assurance Services (Internal, External & Agreed Upon Procedures)
Business Advisory Services in Pakistan
Secretarial and Corporate Advisory Services in Pakistan
Business Process Automation
Actuary Services
Outsource & Offshore Services
Marketing Companies
Engineering Consulting
Real Estate, Builders, Construction & Project Management etc.
Your clients will pay you if you are render top notch services.
23. Online T-Shirt Business
Selling custom shirts is a good home based online business idea in Pakistan. You will need to create a Facebook page and invite your friends to like and share your business page.
Once you will get hundreds or thousands of page likes. Upload and showcase your quality work on it. If buyers place online orders then negotiate prices with them and sell your products online. To deliver at buyers' doorstep, you need to hire courier services in Pakistan.
Likewise custom shirts printing business, you can also sell watches, sun glasses and jewelry online.
24. Fries Chips
In the list of small business ideas in Pakistan, Fries Chips business is a good business idea to make handsome income on monthly basis. Believe it or not, starting a fries-chips business is also considered as a profitable business with low investment in Pakistan.
People doing this business are earning RS 3000 – 5000 per day. If you are not highly educated but still want to start this low-cost business, then this startup is waiting for you.
All you need a proper location, burner and all related material which are usually required in making the fries chips. Before you start this business, you should choose a right business location because good location can play a great role in your small business success. Check out these 25 Profitable Food Business Ideas which you can start today.
25. One Dollar Shop
This is another great startup idea in Pakistan which is currently being practiced in various cities especially in Islamabad, Rawalpindi, Peshawar, Karachi and Lahore.
The good thing is that buyers can buy any products having price under one dollar or equivalent to Pak Rupees. If you start this business, you can generate good income.
Profitable Small Business Ideas in Pakistan 2023 With Medium Investment
26. Ridesharing
You can register your car with ridesharing companies in Pakistan i.e. Uber or Careem. After registration, you'll become a captain and you can provide pick and drop services to passengers.
It can be a full time business or you can also make it a part time business in Pakistan. To start this business, you will need your own car. If you don't have car, you can apply for car loan or car financing from banks.
27. Tourism Agency in Pakistan
Need tourism small business ideas in Pakistan? Why not you start your own tourism agency in Pakistan.
Tourism sector is reviving in Pakistan. After successful war against terror in Pakistan, this industry is expanding. The arrival of foreign tourists has been increased in last few years. According to Pakistan Tourism Development Corporation, 1.75 million foreign tourists visited Pakistan last year.
You can start your tourism agency. You can offer your travel and tourism planning services to tourists both locals as well foreigners to visit best places in Pakistan.
28. Event Management and Coordination Services
At number five, offering event coordinator services is also the one of the most profitable small businesses in Pakistan. For many people, event organizing and managing is little bit a difficult task.
You can offer your catering and decorating services in events. Advertisement is necessary to spread the word. Publish your business cards and distribute in your friends and family. If someone will be interested in your services, they will contact, hire and pay you.
29. Bird Farming
For many Pakistanis, bird farming is a best business in Pakistan. If you want to start this business, you will need to buy some bird pairs and let them multiples.
Keep in mind; some bird species are very sensitive so they need care, proper environment and good feed. Within a short time, they will be in multiples.
Visit your nearest birds or pet market and sell them. You can sell them individually or in a pair. Price vary from one specie to other, but normally each bird cost is 2000 minimum while a pair can be in 5000 minimum.
If you don't have much investment, then create a website where seller and buyer can directly sale and purchase birds. You can take commission on each transaction. This one of the lucrative small business ideas in Pakistan you should try if you love birds.
30. Dairy Business
In the list of top business ideas in Pakistan, starting a dairy business is also a profitable business in Pakistan.
Dairy products are highly demanded by Pakistani people, so you should invest in it. To start this business at low scale, you need to purchase few goats or cows and supply milk/dairy products to its final users.
31. Auto Spare Parts
Pakistani people usually use second-hand automobiles. For proper maintenance, they are always in need of auto spare parts. All you need is to buy a shop/ get shop at rent to start this auto spare parts business.
Similarly, when it comes to online business ideas in Pakistan, you can also start selling auto spare parts online. You just need a good looking eCommerce website, good seo and social media marketing to get starting.
32. Buy and Sell Luxury Cars
Pakistan is the only country where the prices of second-hand luxury cars increase with the passage of time. If you can buy a luxury car, hold it for some time then sell it in high price.
At the same time, you can also become car broker / car dealer. You don't need to buy a car, just find buyer and seller. Connect them and earn your commission from both sides.
33. Real Estate Agency
If we talk about a "business with low investment and high profit in Pakistan", then we really need to talk about the Real Estate Sector. It is one top small business ideas in Pakistan which can be implementable from small scale but later it can become a profitable venture for you.
The real estate business is quickly popping up in Pakistan. In fact, it is a profitable business in Pakistan which can started with little investment. Agents earn good commissions on property selling transactions. For small transactions, they usually charge 2%, while 1% for big property deals from both sides.
34. Rent your Commercial Property
It is a conventional but still a best business in Pakistan. If you have a commercial property then rent it. You will receive rental revenue on monthly basis.
35. Selling Smart Mobile Phones in Pakistan
Selling Smart mobile phone is a successful business in Pakistan. That's why it is included in list of small business ideas in Pakistan.
Recently, Pakistan Advertisers Society published a report in which they state that 70% people are using smartphones. 60% of people are using more than one cell phone. Similarly, 68% people are using Android smart phone.
It is expected that this sector will grow. You can start your mobile phone shop in your local area. Alternately, you can launch your own mobile phone selling website. Do good SEO and sell your mobiles online.
36. Agriculture Business in Pakistan
Agriculture sector is the backbone of Pakistan's economy. It accounts for 21% of our GDP. If you are looking for profitable agriculture business ideas in Pakistan, then you're pretty much on right track. Because this sector is growing and has bright future in Pakistan.
Some agriculture small business ideas in Pakistan include
Organic farming is a innovative business in Pakistan
Honey farming is another low investment business opportunity in Pakistan
Vegetable farming
Livestock Feed Manufacturing
Dairy farming
Poultry farming
Fish farming
Rabbit farming is unique startup business
Soy production
Fruit canning
Agri product packaging
Cold storage houses is one of the most profitable business ideas in Pakistan. However, you will sound investment to start this setup.
Selling / Agri products or equipment
Soon, I will share more agriculture startup ideas that can be choose to start your small scale business in Pakistan with low investment.
Investment and Business Opportunities in Pakistan 2023
Following business ideas require sound investment because these are big business opportunities in Pakistan and you can earn good returns on it.
36. Investment in Pharmaceutical Sector / Medical Research
No doubt, starting a pharmaceutical company or medical stores are profitable and best business in Pakistan. But if you've sound investment, investment on medical / pharmaceutical research.
Come up with new medical solutions, medicines or medical treatments and get patents. After that, sell it or export to foreign countries and get rich.
37. Business Opportunities in Energy / Renewable Energy Sector
From last two decades, Pakistani people are facing power and energy crises. If you want to invest your money in some profitable small businesses in Pakistan, then consider this sector. It is good investment opportunity in Pakistan especially for foreign investors and entrepreneurs.
According to the list of most profitable small businesses, owners of power-houses are enjoying 14.02% net profit margin.
Renewable energy is also a new concept because it is future of energy sector. Invest today and reap your rewards in future.
Related: How to Start a Solar Energy Business
38. Import and Export Business Ideas in Pakistan
In Pakistan, this sector is highly unbalanced. We have more imports than Exports. Because of this, current account deficit often increases.
To fill this gap, the Government of Pakistan is promoting export businesses so that can generate good remittances as it can reduce the current account deficit. This sector has potential and you can make good returns by exporting Pakistani made products and services.
If you do this, you'll not only generate good revenue but also help the Pakistani economy. Further, the tax authorities also give rebates and or even completely exempt the foreign sourced income from income tax. Some of the general import and export business ideas in Pakistan are as follow:
Become an import & export consultant
Import spare parts, electronics, tech and home accessories
Become a custom agent for custom clearing process
Warehouse renting for import and export
Cargo Tracking Services
Import and Export Inspection Services
Exporting IT Services
There are several other small business ideas in Pakistan available for you. Before you choose any business ideas in Pakistan, make sure you have enough experience, skills and investment to start a startup business. These investment opportunities are as follow:
Other Business Ideas in Pakistan
39. Auto detailing
40. Parking stand for bikes and cars
41. Starting an online ladies garments is a good home based business idea in Pakistan.
42. Starting a restaurant is a best small business in Pakistan.
43. Bakery items/Home-made goods is good 5 lac investment business in Pakistan.
44. Furniture manufacturing and selling
45. Starting a fashion designer dress boutique in Pakistan
46. Event DJ services
47. Make Up Artist is another 1 lac rupees investment business in Pakistan
48. Sell kid toys Online in Pakistan – new small business ideas in Pakistan
49. Starting a Gym/Exercise trainer
50. Poultry Farm/Meat selling small business ideas in Pakistan
51. Animal Farming
52. Sugarcane Farming is highly profitable business idea
53. Bee Farming and Sell Honey Products is good small trading business in Pakistan
54. Transport is also the one of the best small business ideas in Pakistan
55. Exporting Agricultural/Dairy products and dry fruits internationally is good small import export business ideas in Pakistan.
56. Builders and Construction is a best business in Pakistan with 20 Lakhs
57. Medical Billing Services (It requires high investment and certification)
58. Influencer Marketing
59. Starting your Hotel
60. Domain & Website Flipping
61. Clothing business is another small manufacturing business ideas in Pakistan.
Final Worlds
Hope, I have cleared your question regarding "Which business is best to start in Pakistan?".
So, if you've choose your business idea and wondering where to start and how to start a business in Pakistan, then check out this article.
Now, it's your turn. Let me know in comment box which small business you're going to start?????? 🙂
More Read