As oil price continue to climb and the threat of climate change looms, interest in alternative energy will continue to grow. Indeed, if you get in early there is huge money to be made from solar energy products and services. Starting your own solar energy business – for example as a solar PVC panel installer, or a provider or distributor of other solar services and products – can be a great way to generate a profit for yourself, whilst also serving your local community AND helping the environment at the same time.
Follow the advice presented in this article, and you are well on the way to killing all three birds with the one solar stone.
6 Steps to Start a Solar Energy Business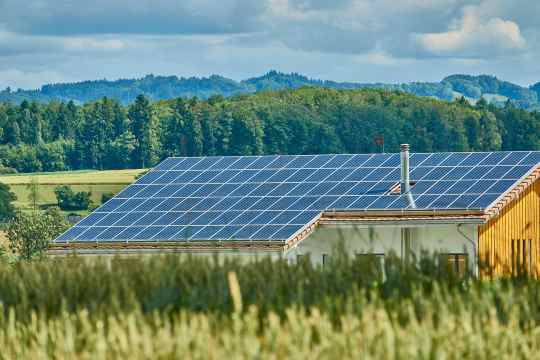 1. Choose a Niche
Identify a niche in the market for which there is a demand but no current suppliers. Don't choose a market that is already saturated with competition! Think of what services are needed, as well as of your own interests and expertise. Think outside the box, and get creative.
For example, demand for household solar panel installations may be well served in your community, but maybe business needs are currently overlooked? Maybe there is a gap in the market for a certain, easy-to-overlook product, for example solar phone chargers or solar path lights.
Perhaps businesses and householders are in need of a tax expert to help them navigate the system of tax credits and rebates surrounding solar power.
2. Study, Study & Study
Once you've identified your niche, then study, study, study! Learn everything there is to know about your product, including costs, installation, supply chains, competition, distribution, liability, you name it.
Again, you are better off choosing something you are already interested in and  have knowledge about. That way the learning curve won't be nearly as steep.
3. Create your Business Plan
In particular, you will need to work out where you are going to get the money to start your business (friends/family? banks? venture capital?), who your suppliers etc will be, as well as which customers you are going to target (residential or commercial?), and how you will reach them.
Figure out what insurance you will need, what contracts you will need to sign, what qualifications and certifications your business will need. All of this will cost money, and will need to be taken account of in forming your business plan.
4. Register your Business
Find out how to get your business registered in your state. You will probably need to get a tax number to be eligible for tax rebates and incentives, to hire employees, and so forth.
5. Market your Business
In order to sell your product or service, you have to get the word out there, convincing your target market of the benefits of your product and why they should should buy it.
Figure out who your desire customers are and where they spend their time. Become active in the community and establish a presence at community events and local clubs. Join your local chamber of commerce and other industry groups – this is a great way to mean local businesses and network.
And don't forget to utilize the local press and social media. Build your own website, hiring a web developer online to build it for you. Using the internet allows you to reach more people, to post live updates of what you are doing, and also get pictures out there of your activities.
6. Get a Solid Customer Base
Once your business is up and running and the word is out there, you still have to attract and keep customers. Keep marketing your ware, and when you do find a customer, make sure you deliver the best product and customer service that you can. As you start selling your product, your reputation will grow and more customers will jump on board.
This article makes it sound easy, but the truth is there is a lot of luck involved in any business venture. And a lot of the time it is simply about being in the right place at the right time. Still, following the steps here will give you a really solid foundation to build on with your solar business. And by having the fundamentals in place, your chances of success are greatly enhanced.
Author's Bio: Arthur Smith is the main editor of LEDwatcher, a blog about renewable energy, efficient lighting and so much more. Arthur has been working in both solar and lighting industries for a while now, gathering knowledge and insight. And now he is turning to blogging, to help others better understand these niches. You can find him on Twitter