Are you looking for the best small business ideas in the Philippines for 2023? If yes, here is the list of profitable small business ideas in the Philippines with zero to little investment you can start immediately.
After Japan and Mexico, the Philippine is the 12th most populated country in the world. According to the census 2022, the Filipino population is more than 113.1 million and it is increasing with a 1.52% annual growth rate. These statistics indicate that the population of the Philippines will increase in the upcoming years.
Further, the middle class in the Philippines is booming. A study published by World Economic Forum forecasted that the Philippines' middle class will outspend Italy by 2030. It is also expected that the economy of the country will rise by 6% in the next three years.
Just last year, Revolution Precrafted, the first Filipino Unicorn startup who was successfully valued at more than $1bn. This shows that locals startups and businesses are growing in the Philippines.
Economic & Business Indicators in Philippines
Due to good economic and business indicators, Philippine is becoming an attractive place for foreign investment. This year, IKEA is going to build its world's largest store in Philippines. Its name is Paysa and it will be bigger than 150 bigger basketball courts.
Moreover, the future business trends are going to change in the upcoming years. Due to rapid changes in information technology, the internet, and globalization, future business ideas will be completely different from conventional business ideas. All these trends and statistics indicate that 2023 will bring new business trends and opportunities for the Filipino people.
In short, if you are planning to start a new business in the Philippines, then 2023 may be a lucky year for you. All you need is to go through the following list of small business ideas in the Philippines and choose the right idea according to your skills, experience and investment.
New Small Business Ideas in the Philippines with Small Capital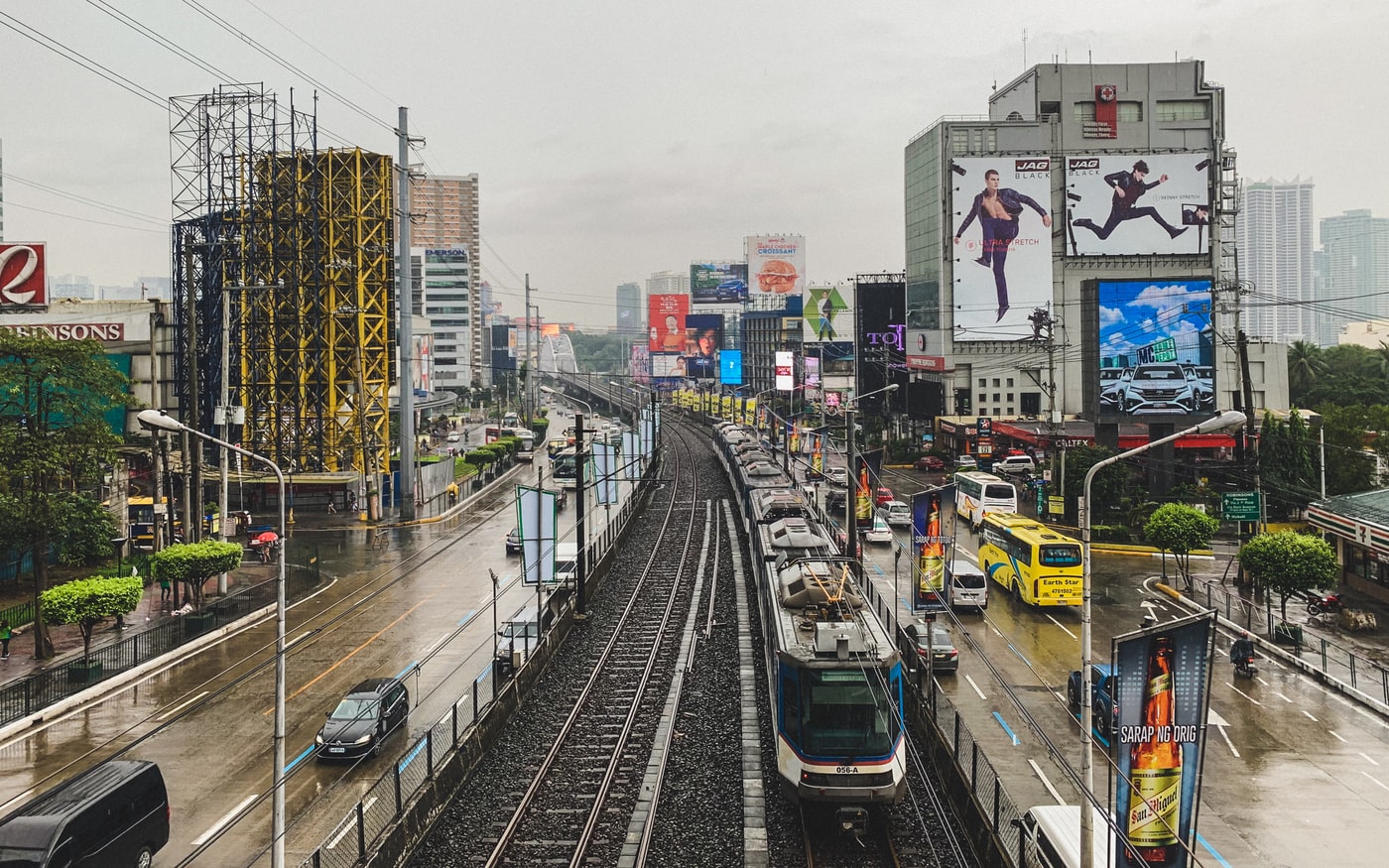 1. Online Business in Philippines
According to World Economic Forum, digital penetration has been in Philippines. Studies show that there are 67 million internet users in Philippines and for social media, the numbers are same. This rapidly expanding digital culture is facilitating online businesses both domestically and throughout the region.
If you dreaming about starting an online business in Philippines, then there are hell of online business ideas which you can pursue with little capital.
For instance, you can start your eCommerce website with Big cartel website solution, drop-shipping business, and many more. Read our 8 online business ideas and choose which suites you best.
2. Social Media Management
Approximately, 50% of the world population is regularly using social networks right now. After the success of social community platforms, these websites have emerged as a new social media tool to spread information in all over the world.
Today on social media, people not only connect with their friends and family, they also read, respond and share latest trends with their friends and followers.
Due to the high engagement of people with social media, these platforms have become the major marketing channels for advertisers, marketers, bloggers and startup companies to reach out the right audience.
Almost every business tries its best to increase its social media presence in order to increase the leads, sales, and ultimately revenues. For this purpose, they usually hire social media managers to manage their only campaigns.
If you are addicted to social media and have the good extrovert ability then why don't turn this habit into a full fledge part-time business. You can become a lifestyle entrepreneur. All you need is to get projects from freelancing websites and start making money today.
3. Network Marketing Business
Network marketing also known as multi-level marketing, pyramid selling and referral marketing. It is a profitable business model in which pyramid structured network of people are involved who sell products and services of other companies.
To start a business and make it profitable one, you'll need to work hard so that you can make a lot of money and become a rich in short time.
You May Like to Read: How to Build a Network Marketing Organization?
4. Online Photography Business
For many people, photography is an art and passion. If you want to be an entrepreneur but don't have too much money, then starting a photography business will be one of the best business ideas in the Philippines in 2023.
Up till now, millions of websites are operating online. All these websites need fresh images for their blog posts and contents. For this purpose, they usually buy fresh and copyrighted pictures from stock photography websites.
If you have good DSLR camera then you can also start this business with small capital. But if you don't currently own one and you think it's expensive to buy one, you can always get fast cash when you get a title loan serviced by LoanMart. There are different ways through which you can get started or make money such as
Selling fresh images on stock photography websites
Selling images as a freelance photographer
Launch your own photography website and sell your photography products
Read: How To Start a Photography Business
5. Starting a Freelance Business
Freelancing is becoming one of the most profitable small business ideas for students in the Philippines.
If you have skills such as an article and academic writing, photography (as mentioned above), graphic designing or programming, you can make hundreds of dollars by just selling your services online. To start this business, you will just need a laptop and broadband internet connection.
Related: Check out 25 Best Freelance Websites to Find Online Jobs
6. Resume Writing Business
As mentioned above, the population of Philippine is increasing day by day. Along with this trend, the inflation rate has been increased up to 2.5% in November 2016. To cope with this situation, people needs high paying jobs in the Philippines.
If you have good skills and experience in resume writing then you can make a lot of money from this part-time business. LinkedIn and freelancing websites will be good platforms for you to get resume writing orders from buyers.
Related: How to Start a Home Based Resume Writing Business
7. Starting a Blog
Starting a blog is a good online and home based business idea in the Philippines especially for women. There are several bloggers who are making good side income from blogging.
All you need is to choose the profitable blogging niche and get started. To monetize your blog, you can place advertisements, sponsor contents and do affiliate marketing.  Initially, you will have to work very hard to generate good amount of traffic from search engines. Once you will get decent traffic on your blog, you will become an internet entrepreneur.
Must Read: Do You Want to Start a Career in Blogging? Here are my Top 20 Useful Tips
8. Online Affiliate Marketing Idea
Likewise blogging, affiliate marketing is also lucrative business idea for students. It is often seen that people usually connect affiliate marketing with a blog.  Having a blog is a plus point but if you don't have a blog, you can still make money online by sharing referral links on social media. In return, you will get handsome commissions.
There are some affiliate marketing platforms where you register yourself to make money i.e. Sharesale, CJ Affiliate and Amazon Associate Program.
9. E-Commerce Business
E-Commerce is a profitable booming business in the Philippines. According to the eMarketer report, eCommerce global retail sales will reach $1.95 Trillion this year. They also predicted that this figure will double by 2023.
If you want to start an internet business then this startup idea might be lucky for you. In fact, it is a great opportunity for you, if you start an eCommerce business in the Philippines.
Read Also: 5 Best eCommerce Websites To Start Online Retail Business
10. Custom T-Shirt Printing Business
From last few years, custom t-shirt printing business is on the horizons. For branding purposes, individuals as well as startup businesses usually outsource t-shirt printing work to people who are supposed to be an expert in it.
If you have good know how about how t-shirt printing business works then what are you waiting for? Go and kill the waves.
11. Offering SEO services
We are all living in the age of the internet and technology. From small scale business to large scale organizations, almost every type of business can be found online and everyone is trying to be number one on the search engine results.
Now, here comes SEO (Search Engine Optimization). Startup companies often hire SEO experts to optimize their contents so that their websites get good ranking in the search engine pages. If you are a beginner in this field then try your best to become a pro in SEO. Once you will be an expert, start your own SEO Company to get freedom from traditional 9 to 5 job.
Read: 10 Ninja SEO Tips For Beginners
12. Starting a YouTube Channel
After Google, YouTube is the second most visited website in all over the world. Every day, people make hundreds of millions of searches on YouTube to watch videos.
You can also start your own YouTube Channel and earn money from video advertisements. All you need is to choose a specific niche and upload unique videos on YouTube. More you will get hits, views, likes and subscribers, more you will earn.
13. Content Writing Company
There are hundreds of thousands of websites registered on the internet and they regularly publish unique and fresh articles in order to drive traffic to their websites.
If you have good writing skills then offer your services on freelancing websites. Once you will get plenty of orders, make a small writing company, hire writers to get that writing projects done.
14. Becoming a Translator
English and Filipino are two official languages which are widely spoken in the Philippines. Apart from this, there are 13 other languages used in the Philippines. If you have a good grip on multiple languages then you can make good money by offering your translation services.
15. Become a Tourist Guide
There are 7,000 islands situated in the Philippines. Every year, thousands of tourists come to the Philippines just for tourism. For tourists, it is difficult to explore the different travel places in our country. As a native guy, you can help them by becoming a tourist guide. In return, you will get good remuneration.
To expand your small business, you should make a catchy tourism website and attract tourists to contact you and hire you as a tourist guide.
All of these aforementioned profitable business ideas in the Philippines require small capital to start business. Here are more startup ideas that require little too high investment.
16. Rental Services Startup
Every year, people migrate to cities for various reasons such as higher education, good jobs or improve their lifestyles.
For these purposes, they need rental apartments for short time. If you have your own house, then rent it and gets rental income on monthly basis.
17. Starting One Dollar Shop
In one dollar shop, you can sell products under one dollar. It is a common and small scale business you can start in markets.
18. Franchising Business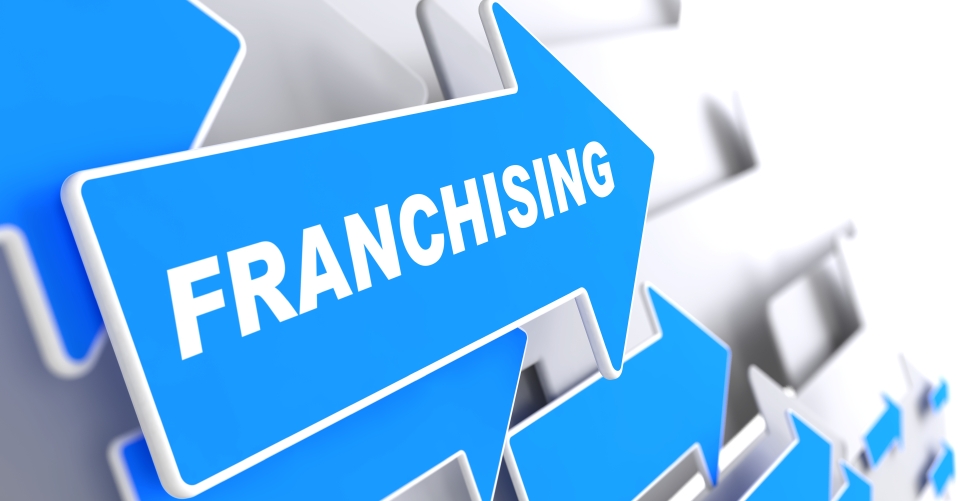 If you've some investment, then try to purchase franchise of renowned brand. It is a good business opportunity because you don't need to start from scratch, you just need a good business location, funds for marketing and business management skills to run a franchise business.
Read Also: 10 Best Chicken Franchise Business to Buy Under 100K to Invest In
19. Real Estate Consultant / Agent
According to the list of Future business ideas 2023, real estate business will boom in the future.
If you are a good negotiator and have awesome marketing skills then why don't jump into the profitable industry? To start this business, maybe you will need to get a governmental license to work in your area.
20. Drone Rental Business
If you've drone cameras then rent them and make money.
21. 3D Printing Business
It is another good startup idea in Philippines which has great future potential.
22. Start your Food Businesses
It is an evergreen business. Food is a basic need of human being. Explore food business ideas and then check whether it will work in your town/city or not.
23. Uber
The business of sharing economy is booming these days. If you've a car then register yourself on Uber and make money.
24. Online Grocery Store
The trend of online shopping is increasing in Philippines. According to Statisa, there are approxmiately 37.75 million eCommerce users in Philippines. It is expected that 18.02 million users will do shopping online by 2023.
It means that that this niche has a great future potential. Likewise eCommerce sites, you can start your online grocery store where people order grocery items online.
25. Travel & Tourism Business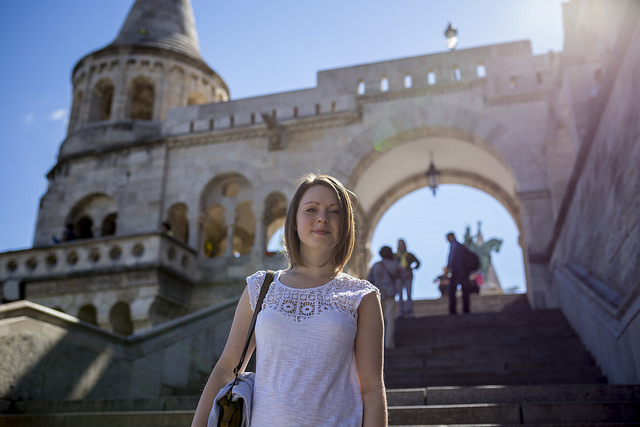 According to the Philippines Statistics Authority, the contribution of tourism to Philippines economy was 12.2 percent in 2017. Similarly Rapler states that the arrival of foreign tourist was 3.7 million in first half of 2018.
The above stats shows that tourism sector is growing in Philippines. If you start a travel & tourism business that facilitate the tourists then you'll definitely reap the rewards.
Related: 18 Best Travel Business Ideas for Travel Lovers
26. Rendering Consultancy Services
Providing consultancy services is also a profitable business in Philippines. There are numbers of consultancy businesses which you can start.
For instance, accounting and bookkeeping services, ERP implementation, consultancy in information and technology sector, personal finance, investment, insurance, healthcare and many more.
27. Yoga / Gym Instructor
The present-day routine, lifestyle, and diet stress the importance of yoga and gym work out. People tend to opt for regular classes and training sessions to burn their fat and attain an attractive body.
If you have a good knowledge of either yoga or work out, pair it with business knowledge and build yourself a good business option. The most important thing to consider is digital marketing because most of your targeted audience will be found on social networking sites.
28. Start a Gym and sell memberships
Besides being an instructor or trainer, the other option is to get ownership of a gym and sell memberships. You earn in two ways, one by selling memberships and the other by training and instructing people. This one is basically a business strategy to upgrade your usual gym business.
29. Partnering with Airbnb
Airbnb allows you to earn through renting your commercial property for customer stays. You can earn a handsome amount of money from this partnership. Visit their official website to register yourself as a partner.
30. Freelance Services i.e. Virtual Assistant, Content Marketing, and Editorial Services
The freelancing business is progressing day by day. It is emerging out as a very attractive and rewarding business.
You can provide various services, e.g., virtual assistance services, content marketing, and editorial services to your clients according to your skills and talents. There are many freelancing websites where you can give a kick start to your career.
31. Web and App Development
Digital marketing is required for almost every type of business. Owners need to reach out to their customers and doing that with a dull and unattractive website will make them lose a lot of dollars.
Businessmen need a team that will work on their websites or apps to develop and design them according to the customer preferences and trends.
32. Start Sharing Economy Business similar to Uber
Uber earns such a huge amount of money that is even beyond our imagination. It works on the peer-2-peer model or the shared economy business model.
You can think of many shared economy business ideas that can lead you to a similar kind of success. Rent out anything that you think seems to be in demand in the market.
33. Offering car detailing services
Car detailing services are an advanced form of car cleaning services. Professionals and experts work on each and every detail to turn out a clean and better car both from the inside and the outside. You can offer such services and earn a good sum of money.
34. Launch your Research Company and Sell research reports
Research works are responsible for almost all the progress and advancement that we enjoy today. The research works and reports and given high importance and they are also valued monetarily. You can earn good profits if you manage your business strategically.
35. Career Counseling Advisor
Career counseling is not an easy task. You need to have a very wide range of knowledge in almost every profession. Hence, they are also paid well. You can either opt to become an advisor yourself or you can hire a professional after building a career counseling office.
36. Start your Saloon / SPA Centre
Salon and SPA owners can earn a profitable livelihood from their business. The most important factor to be kept in mind for a successful spa center is upholding your communication skills. If you could communicate well with your customers they might prefer you over other centers.
37. Home / Office Automation Business
The automation industry is expanding tremendously. Automation saves the customers from many daily routine tasks that help them to focus more on other more important tasks. Providing automation services for offices and homes is becoming itself a huge and very successful industry.
38. Drop Shipping Business
To start your own dropshipping business, you need to focus on all the steps. First of all, select a suitable niche and contact a dropshipping retail provider to start your business. Prepare an advanced and professional online selling website or an app.
39. Starting a Restaurant Business
Fast-food chains and other restaurants earn good money. You can upgrade your business with several techniques, e.g., attract customers with different interesting restaurant themes, provide terrace venues and outdoor dinings, use food delivery to earn more income.
40. Rice Retailing
Rice being a staple food in many countries remains in high demand over there. The Philippines is among those countries. Rice retailing can earn you decent sums of profit. Have a good knowledge of rice varieties and prices to start a successful rice retailing business.
41. Ukay-Ukay Startup
Second-hand clothes, shoes, bags, and other accessories, imported from other countries mostly the North America and other European countries are sold in the
42. Providing hire car / Taxi Services Business is also a good business opportunity in the Philippines
Taxi and car hiring services require a one-time huge investment. But after that, if you take it onwards with a positive mindset and a progressive business plan. For taxi services in the Phillippines, you will need to get taxi meters. After preparing a good business plan and investing a bit, get your license as soon as possible.
43. Teaching the English Language
The Philippines are not that good at speaking English. Being an international language and as well as their official language, its importance can never be neglected. If you speak good English and also know Filipino, you can teach people to speak fluent English.
44. Event Organizing and Planning Startup
Event organizations earn from the marks up at each step of planning the whole setup. You can run a successful event planning organization by building a strong team and a durable business plan.
45. Water Filtration Business
Filtered and bottled water is sold at heavy prices. You can also build yourself a profitable business by following a strong business strategy and using the proper equipment for filtration.
46. Day Care Centre
Daycare centers take care of employees' pre-school children so that the employees can work more efficiently.
In the Phillippines, many daycare centers are currently operational and are earning good profits. If you also focus on building a profitable business, you can surely achieve this goal.
47. Trading & Investment in Philippines' Stock Market
To step into the Philippines' Stock Market, you will first of all need to open a BDO savings account. Keep an eye on the updates to invest in the stocks efficiently. This is all a game of intellectuality and numbers.
48. Starting a Pharmaceutical Store
Pharma stores earn good money. To get into the waters, you will need a bachelor's degree in pharmacists. If you do not have one, the other way is to own a store and hire a degree holder to start your business.
49. Buy and Sell Premium Domain Names
Although many people might think that buying and selling domain names is an illegal business, actually it isn't. Cybersquatting allows you to sell domain names legally. In fact, this business is quite profitable and also does not require any investment.
50. Buy and Sell Websites
Besides selling domain names, selling websites is also much profitable. You can sell a well-designed and developed website to business owners or blog owners, who want to marketize their business digitally.
Outsourcing is something that is very easy money if done systematically and with patients. Whether it is web designing, content writing, digital marketing, or any other service, you can always outsource your work to increase your income and decrease your efforts.
Also, you can get hands over all the talent from across the globe, sitting in the Philippines which allows you to increase your work quality.
52. Starting a Laundry Business in the Philippines
For starting a laundry business, map out a strong plan and work on it. You can choose one of the several available paths.
Either run your business passively or you can also participate actively in the business. Both ways will land you in a profitable and successful business if you work hard and competently.
There are several other startup ideas you can think about. It all depends on the latest trends and opportunities. Find the problem and come up with a unique and affordable solution.
PS: We're committed to mention the latest and new business ideas in the Philippines to help entrepreneurs. If you've any idea, mention it in the comment box.
More Resources