It seems that people are retiring later and later in life, partly due to the economy and partly due to poor retirement planning. Saving up for retirement is always a safe move, but it doesn't always yield the kind of income you might need to live off for the rest of your life.
If you are planning on retiring, you might want to consider buying a property such as a house or a condo to rent out while in retirement. It may not be the traditional route, but it can be extremely lucrative when it comes to maintaining a steady flow of revenue while you enjoy your retirement.
Here are some reasons why you should consider buying rental property to run during retirement.
5 Reasons Buy a Rental Property to Run During Retirement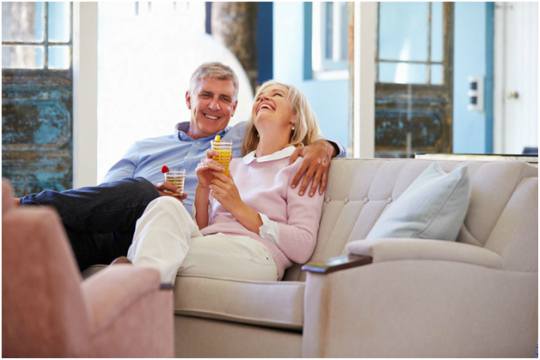 1. Property value and cost of rent
The cost of property is only going to increase. The real estate market has made a huge comeback since the 2008 mortgage meltdown. With the stability of the market comes an increase in the overall cost of property and therefore rent. There couldn't be a better time than now to invest in property.
Property is getting snatched up at an alarming rate and so are rentals. If you are worried about not finding tenants for your rental property, you can rest easy knowing that the number of renters is only going to increase as the housing market gets more and more competitive and exclusive.
2. Pension and monthly income
If you don't have a pension or you haven't taken out your Social Security, having a steady income each month from a rental property can be a lifesaver. With the increasing cost of living, it's getting harder and harder to live off of the monthly income provided by retirement.
With just a couple of rentals set up, you could be looking at an additional $1,000 to $3,000 dollars in your pocket each month. Of course there will be some costs for upkeep of your rental property, but for the most part, these costs won't eat up too much of your overall take.
3. Expand on your already existing property
If you already own land or real estate, it's even easier to set up a rental. According to Andrew Mclean, a retired author and landlord, this is the best route to take. Mclean was able to convert an old workshop in the back of his property into an amazing home for his tenants. He was able to pay off the loan he had taken out on the property quickly and easily. This option also gives you the ability to avoid taking out a mortgage. Given the current laws and regulations on mortgages, you could be expected to put up 30% or more upfront for a piece of property or a home.
If you already own a home or property, like many owners in Mesa, California, you could go to Mesa hard money lendersto find an affordable fixed-point short term loan to fix up and renovate your new rental property.
4. Tax benefits
Having a rental property can have some beneficiary tax advantages. When filing taxes, you can claim depreciation on your rental properties. Unfortunately, you can't claim depreciation on the land itself, but it's still a nice break. You can also claim any interest you might have on a loan or mortgage.
Over the years this can really save you a lot of money, but be mindful of the fact that if you ever decide to sell your rental property, you will have to deal with depreciation recapture. One little known benefit is the ability to operate your property at a tax loss.
It might sound unsavory at first, but it's completely legal and legitimate. Certain requirement have to be met of course, but it can be done. If you plan on operating at a loss, be sure to know everything you can about the laws that surround doing so and maybe even contact an attorney.
5. Freedom and flexibility
In an ideal situation, you wouldn't have to work at all in retirement. Unfortunately, that's just not how it usually works. So if you do need to supplement your income, managing rental properties can be one of easiest hands-off ways of doing so.
You might find yourself working 5-10 hours a week and some weeks not at all. If it ever gets to be too much for you, there is always the option of hiring a property manager to take care of business while you kick back and enjoy the good life.
Author:  Ibrahim