The trend of launching a small business is increasing day by day. For many entrepreneurs and business owners, 2016 is a really a promising year to start a profitable small business. Modern business technology is also encouraging the people to launch their own startup businesses in 2016. Latest technology and internet is providing an ideal opportunity to small firms to reduce costs and develop firm's quality products and services. If you're an entrepreneur and looking forward to launch a small business in 2016 but still in search of most profitable small businesses to get started, then no look more. This page is only written for you. All you need to explore the following list and find the right business that matches with your field of interest and skills. It might be possible that launching certain types of businesses may require some sort of training or licensing. So, be careful when you select the business to start.
While reading the following business list, you'll find some businesses that are listed on top spot. Actually, these businesses are associated with services industries and service business is always considered to be profitable startups. The question may arise in your mind that why service businesses are more profitable than others? Well, these are profitable because they are driven by human capital. According to Jenna Weaver (Sage-works Analyst), Service Industries are profitable because they have lower startup costs and overheads than other businesses. Without further ado, here is list of most lucrative small businesses to start in 2016 with their net profit margins.
Launch Most Profitable Small Businesses in 2016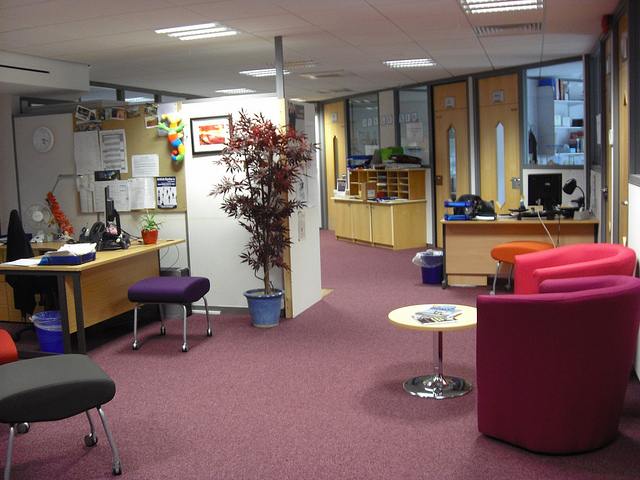 1. Accounting, Bookkeeping, Payroll and Tax Preparation services
The accounting industry is one of the most profitable small businesses and still ranked on the top of the list with 18.4% net profit margin. No matter, what type of business is, or how the economy is doing? No one can ignore the importance of accountant. To record business transactions, everyone needs accountants. It has low operational and overhead costs as well as repeat clients. In order to start this type of most profitable small businesses, owners need to get accountancy licenses and hire professional accountants.
2. Companies' and Enterprise Management "Holding Companies"
At number second, this services industry is also the most profitable business with 15.5% net profit margin. It is made up of privately own small offices of holding companies including bank holding companies.
3. Agents and Brokers of Real Estate
If you're looking forward to launch a real estate lucrative small business then don't waste your time in making plans. Nowadays, agents and brokers are enjoying 15.19% profit in real estate business. In order to start this business, all you need is to get agent or brokerage license.
4. Car Rental and Leasing services
Due to rise in on-demand economy, nowadays people often prefer to get cars on rent or lease rather than using on-demand car services. This industry is generating 14.55% revenue.
5. Legal Services
For people, legal services are not so cheap in these days. Lawyers often charge high fees for their legal services and consultations. Likewise accounting industry, it also involves less operational costs. This business category not only includes lawyers but also includes title settlement officers, notaries and title search agents in Real Estate Business. The net profit margin of this business category is up to 14.48%.
6. Dental offices
In the list of most successful businesses, dentist profession is also a profitable small business to start in 2016. But launching a dental office can be expensive for dentists. It involves expensive dental equipment. But In this profession, dentists also enjoy recurring patients like denture patients and they can handle several patients at the same time. If the dentist is highly qualified then patients may be willing to pay more than the prescribed fees. This feature makes this business profitable up to 14.41% net profit margin.
7. Power Houses
In the list of most profitable small businesses, the business of Power house is also generating good net profit margin up to 14.02%. Power house business includes electricity generation, transmission and distribution to users. Apart from the traditional electric power generation (fossil fuel electric power), nowadays privately owned small power houses are also using some modern ways to generate power that includes hydroelectric, geothermal, solar, wind, nuclear and more.
8. Real Estate Business "Lessors"
Lessor is usually known as "landlord" or owner of residential / non-residential property. This category is ranked at number 8th which has 14.01% Net Profit Margin. If you own a useless property then don't ignore this business. This is the most profitable business to start with less investment. All you need is to contact agent or real estate broker. Make contract and sublet your property to lessee and enjoy your rental revenue.
9. Health Practitioners offices
At number 9th, small business owners who are running their health practitioners offices, are earning 13.30% revenue. This small business category includes mental health practitioner, optometrists, Chiropractors, and podiatrists.
10. Physicians or Doctors' office
Finally at number 10th, running a physician office is also a lucrative business for many small business owners "physicians or doctors". Its NPM is 13.01% and it also has repeat clients "patients" and low overhead costs. In order to start physician office, doctors require proper medical training and certification.
Did you Pick the Idea? Here are the 7 Easy Steps to Starting a Small Business that will help you to transform your idea into reality.
Well, there are numbers of other most profitable small businesses and ideas available to you, all you need to pick the right business ideas that matches with your skills and interest. Before you start a business, make sure you've done proper business planning to compete with business rivals. Best of luck!