If you use the usual tools in the business of direct sales or network marketing, and you contacted your warm market, i.e., with family, co-workers, business contacts, friends (and anyone else you have around you), but once this is done what must we do to continue to expand our list of candidates?
Find potential customers who are qualified for your business is much easier than you think. The most important key to success is to understand where you go to get these candidates.
Although many different people can buy your products or join your business, you cannot be trying to sell or recruit everyone; therefore, you need to understand where you can find potential candidates to focus on it. With this, you get to optimize your time, get better results and feel more lively and confident.
The key is to limit your focus for action, taking clear the "target market" that must go. For this you must be clear that people are more suited to your products and your business opportunity.
 Your target market could be composed of housewives, businessmen, young people, realtors, health professionals, teachers, nurses, etc. Look around your company and get to see examples of the types of people who are attracted to your business.
Once you are sure which is the group of people most suited to your business, you can use tools work focused on finding people that profile. This will get build relationships with them and from there be able to offer your business opportunity if you feel that this can help that person.
What You Can Find Places Potential Candidates?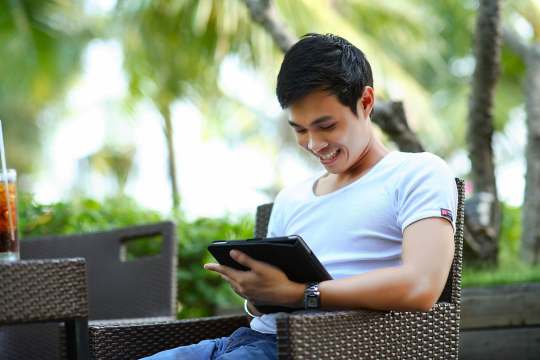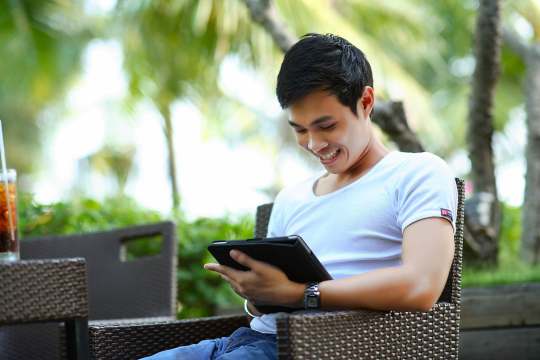 1. Networking Personal
What better still operating are the relationships that you create face to face with another person, this means all the people you come across during the day or build relationships and created groups that may be perfect for your business, but all in a personal way:
Take some time to research in your area where there are groups of people who may be interesting for your business, then you can be part of that group and go creating relationships with people that compose it:
Here are some resources to find groups already created for networking:
International business networks.
Chamber of Commerce in your city.
Networking events interesting professional for your business.
Community clubs
Business Daily
Social Clubs.
Sports or entertainment.
As you see, it is to look for groups of people who are more closely related to your target market. If for example you are trying to associate with mothers, then you should go to a PTA mom or groups you have in your area. If, however, your target market is more professional company, maybe you should focus on golf clubs or field to see what social groups have.
2. Social Network Marketing
Whatever the profile of person you're looking for is very likely that this belongs to a social network; depending on what you seek you must focus on the social network marketing where you think you could find that kind of person.
The most important social networks to find candidates are Facebook, twitter, Linkedin , Pinterest, all of which are hot spots where you can easily find potential customers.
The main advantage of these sites is that you will be quite easy to find groups of ideal prospects for your business, so you will not have to be contacting one to one with people.
Here are some tips for social networking / network marketing:
 Facebook: Do a search on the top bar search for groups or pages that may be ideal candidates for your business.
Related: 6 Tips to Optimize Your Facebook Reach
Are you looking for a housewife? Then put those words in the search bar and you will fan pages, groups, blogs, hundreds of places where you can easily create relationships with the profile of person you're looking for.
Do the same for estate agents, hairdressers, lawyers, housewives, self-employed, or any other market that interests you, I assure you that in this way will be easy to expand your list of candidates to people who may need what you're looking.
For example you are interested in finding candidates focused on health and wellness? Well then you have to search for pages or groups of running, paddle tennis, triathlon or nutrition.
Facebook has around 1 billion users that means one-seventh of the world's people, so look how easy you have to build relationships and offer your business opportunity.
Twitter:  With twitter you have to do something like that with Facebook, search in the search bar groups and persons belonging profile person that might be interesting for your business to. 
Related: 3 Things You Should Do to Increase Twitter Sales
Make sure before offering your business opportunity you create a sincere and uninteresting relationship with that person, if you are very aggressive not have results.
 Linkendin:  Certainly another great social network to grow your list of candidates. The perfect place to find related personal world of business or professional business. As in other social networks you can join groups that are formed by patients of potential customers and expand your network quickly.
 IMPORTANT: The best approach of all these social media platforms to connect with new people, add value in some way (sharing ideas, resources, articles, etc.) and building relationships.
Read Also: 5 Best Social Media Essentials for Busy Entrepreneurs
 3. Attend Your Events Fairs And Target Market
Attend conferences or trade shows gives you the opportunity to network so simple, thus you have the chance to meet hundreds of people who belong to your target market.
Search your city or nearby cities fairs for those sectors that might be interesting to meet people, as I always say once you contact these people are initially trying to create sincere relationships, talk, and get contacts with which to continue the relationship. Time in which you feel you can help that person with your product or your business opportunity can invite you to a presentation.
4. Combine To Create a Network of Friends With a Business Network
In your quest to get your business candidates for direct sales or Network Marketing MLM Multilevel I encourage you to combine to create a network of business relations with other relationships in your life.
A network for your life is a network of people you just enjoy having them in your life. That includes your friends, family and all new contacts that you create along the way.
Imagine how fun it can be to add 300 or 400 friends to your card holder in the next year, thereby not only expand your network of friends, but you will be enriching your life.
Remember that through relationships with others managed to grow and learn, and when we grow our business does in the same way that we, so it is imperative stay connected with others.
With this addition you will eliminate the stress of having to sell or sponsor to everyone you know, combining business with your life will get it more fun.
Creating relationships in which other people you know, see how you and trust you, you get a natural way to attract new customers and partners within your group. Remember to put your focus on relationships first and then in the business, so you will be more attractive to others, then they will end out opportunities to promote your products or your business opportunity in a natural way.
Author Bio
This post is contributed by Mr. Daniel De Sousa. He is a full time freelance writer and he is working as an editor at MoneyConnexion. He enjoys sharing his knowledge with others. We hope you will like this post.