Follow trends, start small, aim big!
Are you surprised to see small food startups springing up left, right and center? No wonder foodies are coming up with creative food business ideas. Then, what's stopping you from cashing out your lucrative idea?
You might be flattered to see the fancy resources and latest technology that big food chains use. But you must remember, small is beautiful!
With some effective social media marketing and carefully financing your small food business startup has the power to disrupt the food industry!
Hold on! Before you jump on the bandwagon and actually put out your small food business idea, it is important for you to know what's trending!
From magazines to food events, presenting to you the most relevant small food business ideas. So, jump right in!
Small Profitable Food Business Ideas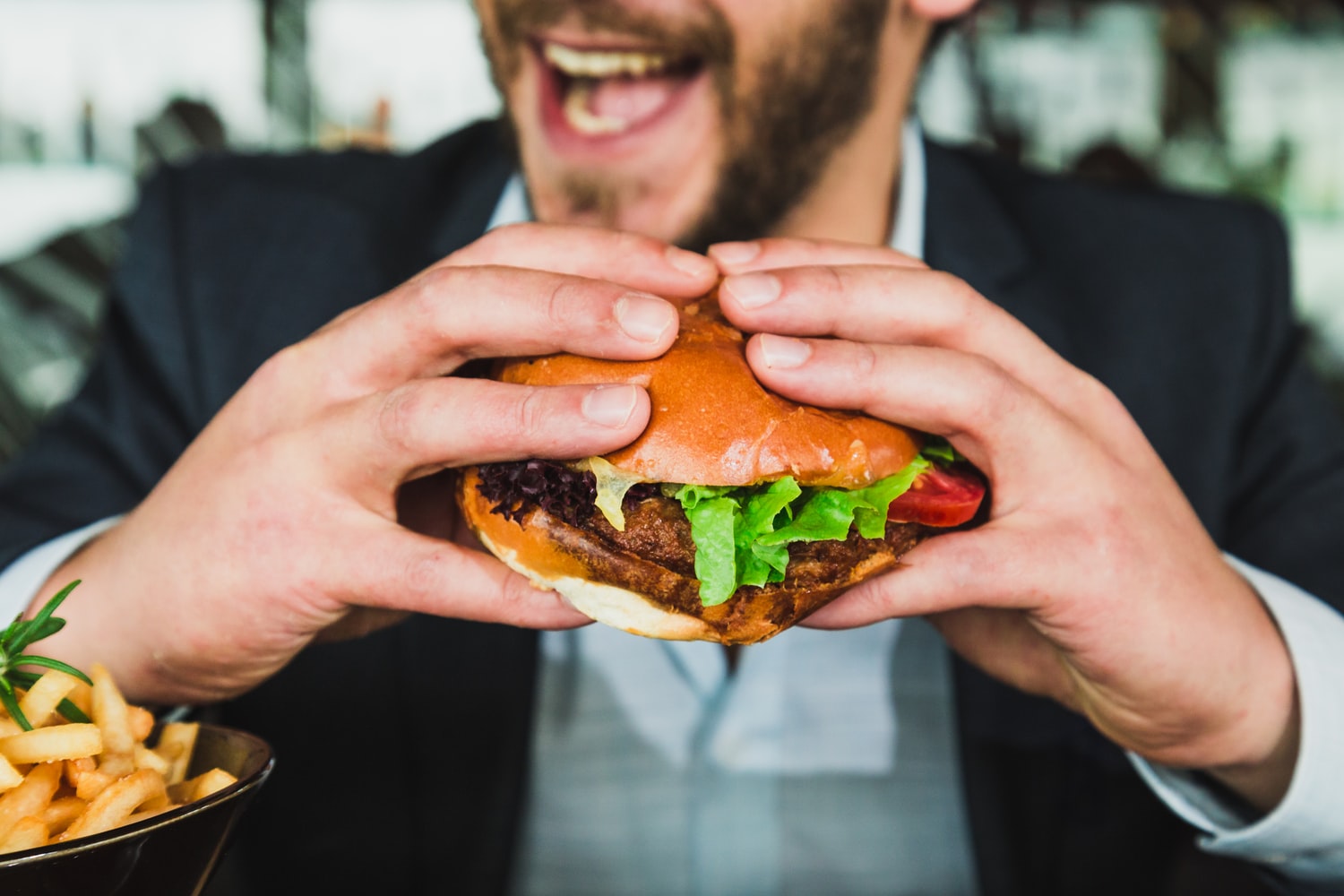 1. Vinegar Rush
You might be surprised to see vinegar topping this list. But you might not know that vinegar is the most manageable of all food business ideas. What else? It's a commodity that never goes out of fashion. Like literally, never!
More than a food, vinegar is a preservative commodity. That's not all! It is also a popular medicine. Starting up this business, you are sure to enjoy a good demand pull. Exciting, no?
To excite you further, know that it is so simple to make. Get some acetic acid and water and make money! Who exactly will be ready to empty their pockets to you? Restaurants and households alike!
What makes this small food business idea great? The room for differentiation is vast and big! You can offer unique flavors alongside traditional ones like apple cider, balsamic, cane beer, and palm beer. You customers will be pleasantly surprised to see the variation that you can bring. How cool!
2. Spice things up
To break the clutter, you must spice things up and satisfy the farthest and remotest taste buds. Your customers will thank you for opening up a spice crushing and packaging business. Profits? They will also be taken care of!
Grinding spices and packaging them is oddly satisfying. Turn this inherent interest into a small food business idea. Don't worry. You are not only selling spice powders!
What exactly are you marketing then? You are marketing food solutions! Yes, that's a thing. You are saving so much time of your consumers. You are saving them from the efforts of mixing spices and producing different blends. How beautiful is that!
Spices are essentials that no kitchen can function without. Tap out the unserved local and international markets. Produce both standardized and customized flavors. Viola! Your food business idea will grow into an established business overnight!
Who exactly can you target? This food business idea is marketable to literally every household and every eatery. No dish comes along without the right spice. Such a consumable is literally a cash cow.
Milk out this opportunity by stretching your customer base far and wide. Go out and spice up hotels, cafes, food kiosks and school canteens! Spicy idea, right?
3. Tasty tortillas
If literally nothing comes to mind, tortilla business it is. The US Latinos live for the tasty tortillas. This food business idea stems to satisfy those cravings. Get started!
The growing count of tortilla lovers, and foodies in general ensures, that your small food business ideas will take no time to quadruple. With increasing non- Latinos eating tortillas every day, you know your small food business idea is bound to flourish! Feel safe!
Would tortillas alone be enough? No. People come to small food businesses for that personal touch in everything they do. Make sure your customers have the kind of personal interaction that they came looking for.
If you love to explore, eat and recreate Mexican cuisine, a tortilleria is your best bet. Behold! Remember that your small food business should be aligned with your interests and passions. If that zeal is in place, your tortilla business is ready to run!
4. Shush the sushi lovers
All Americans love sushi. That goes without saying. Here is your chance to serve the sushi that blows minds and silences critics. Yes, you can do that!
With such a popular dish at the heart of your small food business idea, you are likely to breakeven in a matter of days! Stop asking and googling, "How to start a small food business at home". Sushi is your way to go!
Starting a home food business involves no rocket science. Pick out few hot selling menu items and recreate them with a personal touch. You are free to supply sushi to both foodie households and restaurants. No one's stopping you!
Coming back to our question. How to start a small food business at home? Get some suppliers for sushi rice, wasabi and other ingredients. Stock the choicest ingredients. Incorporate the authentic Japanese taste into your personal style. Boom! Your business is kick started!
5. Snack munching marathon
How to start a small food business at home with minimum capital investment? As impossible as it might sound, a snack munching marathon is cost effective. Following are all the good reasons to flare up your snacking business.
You can set up a full-fledged snacking business in a few hours. Yes, you can! Snacks can be prepared much faster than most meals. Your customers will also not have to wait for hours and hours. They can munch your creations on the go! Such an efficient mechanism!
According to a study, 94% of Americans snack every single day! Yes, 94% of the population is waiting for you to innovate the snacking industry! Beat the unhealthy fast food, come up with nutritional snacks and win the market! Your busy foodie consumers will thank you later!
6. Process dairy
Before you know how to start a food business from home, you need to figure out what you will offer. To help you decide that, presenting to you some dairy products. Process them to perfection.
What's in your store? Your home store will have cheese, milk, yogurt and so much more. All of these offerings will fetch you good margins. Dip yourself into this cheesy industry, right away! Your startup will thrive; you can bet!
Let's finally answer your question- how to start a food business from home. The formula is simple. Start off with smaller production capacities and delivery mechanisms. Take baby steps. With reliable suppliers integrated in your chain, process more and more as your business grows.
7. Potato-ey rescue
Be the potato chip maker that you dreamt of having in your life! How to start a food business from home? Look for convenience. By convenient food, you should think of food that is convenient to make and convenient to eat.
Potato chips never fail to please. Think of how much you cherish street food yourself. Your love is not rare. The world loves street food as much as you. Hence, it is no surprise why street food business ideas are safe investments.
A potato-ey fix is popular in food lovers around the globe. Gear up to rescue the world with chips, potato rescuer! For those who need to satisfy their hunger pangs on the move, your potato chips will be a holy grail. Just fry them with love and make them readily available for potato chips lovers.
Your potato chips shouldn't shy away the health-conscious audiences. Bake them and ditch the artificial colors. Get on board an organic potatoes supplier. With these little changes, you have the power to change the perception of potato chips altogether. Feeling empowered, right?
8. Pick the pickles
You might have admired several street food businesses. Now is the time to convert your admiration into a tangible pickling business. You might not have thought of pickles as a street food business idea. But here's the science.
Due to their handy nature, you don't need to have brick and mortar to sell your pickle jars. Put them on a street side kiosk, stall, roadside displays, or hyper local grocery stores. You can rest assured your pickles will be picked up in no time.
To bring this street food business idea into reality, simply fetch some veggies and fruits. Preserve and ferment these healthy ingredients with care.  To keep storage costs to minimum, keep an eye for local demand and retail away!
9. Hasta la vista, pasta!
Who doesn't love Italian pastas? But a pasta making business doesn't limit you to pasta. Liberate yourself and expand your menu to various types of noodles. Break all glass ceilings because they don't exist!
Wait, before you go on and explore name ideas for food business, think of what sorts of pasta will you specialize in. With so many pasta sellers, make your mark. How? Custom make your saucy pastas for foodies who have a vintage taste. Don't hesitate from contractual bindings with restaurants who wish to outsource their pasta making leg.
Yes, you can go all fancy with name ideas for food business, but a fancy name wouldn't validate a dry pasta. The whole idea of a small food business is to maintain the human touch. Really pleading you here to serve piping hot and fresh pasta only!
A dry pasta is a big turn off for your customer base. It will eventually dry up your finances too. All in all, your pasta should be the freshest, so the pasta-lovers are ready to pay you the best for it. Think of all you can do with those dollar bills!
Before you start planning your vacation already, make sure you reinvest into your pasta business. Get a punctual supplier for a steady supply of fresh ingredients. This definitely doesn't mean you have to waste some buffer every day. Just strike a careful balance.
Finally, you are ready to explore some interesting name ideas for food business. With some Italian hint and fresh talent, your pasta eatery is ready to live up to its's name. Google away!
10. Cooking fest
Who doesn't love a tad bit of healthy competition? Everyone does! Consequently, you are suggested to aid your online food business by organizing cooking competitions and hosting cooking shows! How innovative would that be! Imagine!
This would bring lots of organic engagement and visibility to your online food business. As an organizer or show host, you'll be able to interact with lots of foodies and potential clients. They will be able to inculcate their love for food and so will you!
The millennials and Gen z are closely watching their diet. Take notes and plan some healthy cooking sessions. What's in it for you? At the end of the day your online food business needs hard cash to keep functioning.
With the noble cause of community health, you can imagine the kind of sponsorships you can attract. With a healthier and happier local community, you can upscale your events to national and international levels. Dream big!
11. Nourishment provider
Running your food business from home gives you the flexibility to closely watch the national count of your creations. This makes you a chef cum nutritionist! Are you ready to take on the double role and double your income?
A food business from home can distinguish itself by offering health solutions to its clientele. You might think this is far fetched but your simple startup can surely influence lifestyles and eating habits. So, make sure, you do all of that along your commercial journey.
Remember, you were told small is beautiful? Now you know why. Your small food business from home can cater to clients on an individual basis. You can know each client's bodily needs, suggest them nutritional eatables and preferably prepare those meals for them.
By providing your clients a balanced diet, you can nourish your customers, instead of exploiting them. This is a huge responsibility. If you feel you aren't prepared for this yet, enroll in relevant courses, certifications and educational programs.
Once your food business from home gains credibility, you can collaborate with health sector organizations and pharmaceutical companies. This way you can go big!
12. J&J delights
Jam and jelly making businesses will never go bankrupt as long as breakfast is a thing. Why? Because no breakfast is complete without jam and jelly on the platter. This staple nature of J&J make it top the list of food selling ideas.
This food selling idea is safe yet adventurous. Here is how. While the demand for jam and jelly will never run out, you can continue to experiment. Play with combinations of fruits and flavors and entertain all types of taste buds alike. Interesting!
This mundane food selling idea has no other differentiating factor to it. So what? Create it! Once you have created magic in your kitchen, you need to cast the spell out and about. With so many sellers of J&J, you will have to keep up with free sampling at first.
Nevertheless, reach out to corner shops and community centers. With distinct flavors and aggressive outreach, you wouldn't have to worry about brand positioning anymore. You are all covered!
13. Bring out the honey, hun!
Starting a food business from home? No, you would need much more than a honey processing machine. To bring out the honey, you would need to plan your honey processing and business model through. How?
While the honey processing seems to be easy, it's much more than simply removing unwanted particles from honey. Starting a food business from home isn't a piece of cake after all. It is definitely capital intensive, but you will still have to run the show!
Before Starting a food business from home, you need to know the operations and the byproducts of those operations. What will you do of the beeswax and propolis? Pro tip coming your way.
Don't throw the byproducts away. These byproducts are integral raw materials for cosmetics industry. Contact a manufacturer of lip balms, shampoos, lotions, toothpastes, and other ointments. Get ready to get Richie Rich!
14. Freeze the curd
Freezing the curd is the best home-based food business.  Are you up for opening a frozen yogurt business? If yes, here's how you can go about the production.
First, comes the recipe building phase. The root to success of any home-based food business is to have a recipe that is one of its kind. Craft a unique blend and integrate it into a seamless production process. Yes, you are good to go now!
If you own a home-based food business that doesn't offer variety, it wouldn't last long. Have a wide range of parfaits and smoothies. Top that with an even wider variety of topping and flavors. With such a huge range of combinations, foodies will keep coming back for more and more.
For a nice sideline, you might want to diversify what your home-based food business offers. Add some shakes and drinks to complement your frozen yogurt servings. Your menu is now set to entertain a wider variety of audiences.
15. Fine dine
Slip into the shoes of a food-lover. Why would they ever prefer your small food shop? Customers don't only pay for food. They pay for an experience. Big or small, a food shop that offers a worthy experience is a one-stop for foodies.
Your small food shop can be loved by individuals who prefer a fine dining experience. If you can offer a luxurious ambiance and an excellent service, you might be able to win amongst giant sized competitors. Yes, that is possible. Don't sell yourself short!
If your small food shop provides a flair of lavishness, it'll do just fine. Unlike your expectations, upscale clientele will come to you. With a rising middle class population, more and more footfall is expected at your eatery.
With some top shelves, exotic drinks and unique cutlery, you'll be able to command a good price for your services. Just a few hallmarks of grandeur and visitors will be happy to pay you big bucks. Drooling, no?
16. Straight out of the farms
A farmers' market is what the health-conscious dietitians are recommending. Tap this opportunity. A unique name for food business will do no good until and unless you follow the trends. Research!
What you should do is a liaison between farm owners and healthy eaters. Then, come up with a unique name for food business. This combination will be welcomed by health-conscious public with open arms. You can bet on this!
Under this unique name for food business, you'll bring together remoter sellers and convenience shoppers in one roof. The growers will be happy to set up their stalls and get the visibility they always wished for. Win-win!
Both individual households and food chains who watch their menus closely, are going to come after the fresh produce the farmers can bring. Start off with a small farmers' market and slowly seep into the healthy food industry. Clever, no?
17. Cookie café
We all love cookies and there's zero doubt on that! Hence, knead the dough and open the doors to a cookie café! Cookie lovers will come looking for edible dough. To target the niche, knead without pathogens and eggs. Such a food business idea from home will surely go a long way!
Like any other food business idea from home, you might be worried about the packaging. Worry not. You can serve in either simple cartons, boxes, or ice cream cones. You can lick the leftovers from the spoons, spatulas, and beaters around. Further, you know you wouldn't be able to resist. Admit it!
Your food business idea from home will be embraced by customers who cherish their childhood memories. An edible cookie dough will hit them hard with nostalgia and give them a chance to relive some beautiful memories. Cash this experience!
18. Musical chairs!
How could you possibly combine musical chairs with food product ideas? You can if you will! Open up a dinner theatre and offer more than just food. After all, who wouldn't sign up for some entertainment? Anyone, eh?
Fuse some great food product ideas with a nice play or soothing music. While the taste buds are tantalized, the eyes and ears deserve a performance too. An entertaining ambiance and good food is a combo that is worth investing in.
So, employ your entertainment taste and complimentary food product ideas into one dinner theatre. Breaking things down for you, you'll essentially be handling a restaurant and a theatre. But once you get along, things will flow easily.
Who can you expect to drop by? A lot of young couples, tourists and just anyone who needs an entertainment dose. Much more than your food product ideas, the visitors need a relaxing break. Be mindful and compassionate!
19. Classic diners
The count of American diners is growing as fast as the sum of your utility bills. To cope up, you need to invest in a staple diner to make big bucks out of the restaurant industry. How? You'll know soon.
You might have perceived classic diners in new buildings but what if you see classic diners being embedded in food truck business ideas. As long as you can serve pocket friendly dishes, your classic diner will last and win!
To diner visitors, cheap food is great. But that doesn't mean you have nothing to improvise on. Cheap food served with excellent service is as good as any other dining experience. Lots of food truck business ideas revolve around economical food. How will you position yourself?
The only way to make your food truck business idea succeed is to bring uniqueness to your diner. If you can't innovate the budget menu, maybe you can cut down serving time. As long as your menu items are  reasonably priced and your theme is integrated, you shouldn't have to worry about anything else.
Reiterating what you have been told earlier, it's not always about the fancy food. It is the way you serve and satisfy your customer that makes you matter in the market. If your customer service is great, your business competitors will fear you.  Take notes!
20. Delicatessen/deli
The history of delicatessen is enough for you to know that delis are here to stay. They are not going anywhere anytime soon. How to start a small cooking business from home? Open up a deli. Be it Germany, United states or any other country, you are going to do well.
What's in it for you? If you want to know how to start a small cooking business from home, you must first have a motivation to do so. The motivation behind opening a deli is not only the profit it would bring, but also the fun side of operations.
You are now convinced to start up a deli, right? It is high time for you to decide the kind of deli you want to operate. The answer to this question lies n your locality. Study the demand and see what will work best.
You might have to make rounds to your neighbors asking what they would like. Now you know exactly how to start a small cooking business from home.
This bring us to another question. After you know what local residents are expecting, you must embark on the journey of outlining a product line. Don't settle for a limited range. Offer sandwiches, subs, soups, salads and much more. Let you visitors dine in or eat out. Liberate!
21. Cupcakery
No matter how bad the economy is doing, a cupcakery is a safe haven to invest. A cupcake business will continue to grow because of the smaller price denomination it brings along. Yes, post-purchase guilt is real in cheat food. But one can't not feel good about cupcakes! Just can't!
If you are looking for fail proof and profitable food business ideas, lure customers towards your crafty cupcakes. They wouldn't go broke by buying some cute creations, but you would certainly benefit. Hello to the cuteness!
Unlike most profitable food business ideas, a cupcake business requires light initial investment. All you have to do is to think through a simple processing model and a work schedule to stick to. That's all there's to it.
What makes cupcakery a profitable food business idea? You don't have to get a workspace or something. You can bake those cuties to perfection with your personal oven and kitchen. Nothing too fancy!
22. Coffee chat
Starting a small food business is about getting immediate sales! You need to put up something which never goes out of demand. Yes, a morning coffee-fix is what everyone needs every day! Who wouldn't want to drop by for a coffee chat after all?
Coffee is like fuel. It moves us every day. If you are starting a small food business, you must have a strong offering. Coffee sales rise like crazy because almost no one can function without a caffeine dose. You know that feeling, right?
Now you are starting a small food business. You must know your value propositions.  Your business should stand on the premises that it contributes to a productive workforce and a relaxed morning routine. That's how a business looks royal!
To make your coffee be perceived as holy, put out the health benefits clearly. You are promised a great fan-base this way. Starting a small food business never goes without potential assessment and feasibility studies. A coffee bar gets a 10/10 in those fields.
According to a survey, 200 million Americans love coffee! Imagine getting even a fraction of that number as your consumer base. You would be overwhelmed by that kind of a response, no? But nothing comes easy.
With great prospects comes great competition. Hundreds of coffee sellers are sprouting up. How would you gain your fair share of the market? Only by developing a unique selling point. Time to review all your notes on USPs!
23. Roastin' coffee beans
It all boils down to the best food business to start. You came here looking for answers and there you have it! Roastin' coffee beans is fun and viable. There isn't really downside to a coffee roasting business. Following is why.
If your business offering is freshly roasted coffee beans, you are already ahead of the competitors. Use the freshness factor to your advantage. It will help you charge a higher-than-usual price without deterring your consumers away. Impressive, no?
Be adventurous. Try sampling more and more brews and blends. See what works best. Seeing the success of all designer coffee outlets, you know it's the best food business to start. Coffeeholics openly welcome creative flavors so try your luck!
What do you need to live this dream? This best food business to start only requires effective equipment, crazy roasting technique, and caffeinated ambiance. Brew your way to success. To take a faster route, you might want to collaborate with other eateries and cafes. You are most welcomed to do so!
24. Chocolatey crunch
Crunchy chocolates are a treat for the soul! If you are passionate about food products business ideas, chocolate is your go-to. But for this you need to be crafty candy maker and Choco lover! Ready?
Decided to explore a chocolate business out of all your food products business ideas? Good! The first thing you need is a raw material provider. That goes for all businesses but most importantly chocolate.
After you have a steady source of raw materials, you can create absolute magic out of it. You cannot even imagine the kind of variety you can bring within and from chocolate and chocolate alone. With every American consuming 22 pounds of chocolates every year, you can only imagine the kind of response you'll get.
If you want to shortlist among several other food products business ideas, you must pick a food product that the world drools over! Sell those pleasurable treats through all trade channels. The world wants more and more of them!
Accompany your food product business idea with an original recipe. Skim through your ancestral cookbook for inspiration. If you  market that beauty at events and other gatherings, chocolate lovers will come looking for you!
If you have an original mix and good marketing skills, that combination is deadly! Let the world witness the chocolatey crunch you are capable of making. You wouldn't have to run to retailers. The pull would be enough!
25. Cheese please!
Say cheese, please! If you are another cheese lover, turn it into a homemade food business idea! Cause, why not! Your passion will translate into profits only if you employ some careful analysis!
After you have planned everything through, get in touch with a diary products supplier to outsource your material handling. But remember, even the simplest ingredients can be mixed and matched to create so many variations of cheese!
The beauty of a homemade food business idea is the casual setting where the all the magic takes place! Consumers should be given a royal treatment where they taste a range of cheese types before making their purchase.
Since, this is a homemade food business idea, you might want to start small before going big and hosting the world's best cheese lines. Sounds yummy, right? Sure, it does!
For more creative food business ideas, keep visiting Fincyte.
Final Words
Leaving you with all these lovely small food business ideas! Now, it is your job to make an informed decision. What's the best for you? Only you know best! What you didn't know was where to start. But this read has got that sorted!
You May Like To Read:
Author: Sobiya