Have you been thinking of launching a business in the food manufacturing business industry? Great! It is an industry that is growing bigger and bigger every year with an increase in population.
No one can deny from the fact that out of 1 billion people on earth, not a single person can survive without food. And that is why if you keenly observe the businesses around you, you would come to know that almost all food and related businesses thrive.
However, some food manufacturing businesses offer more profit than others. Therefore, you need to take your time and decide carefully on the right food manufacturing and processing business to make good money in a reasonable span of time.
I've made that easier for you by enlisting the most profitable food manufacturing business ideas here.
Most Profitable Food Manufacturing Business Ideas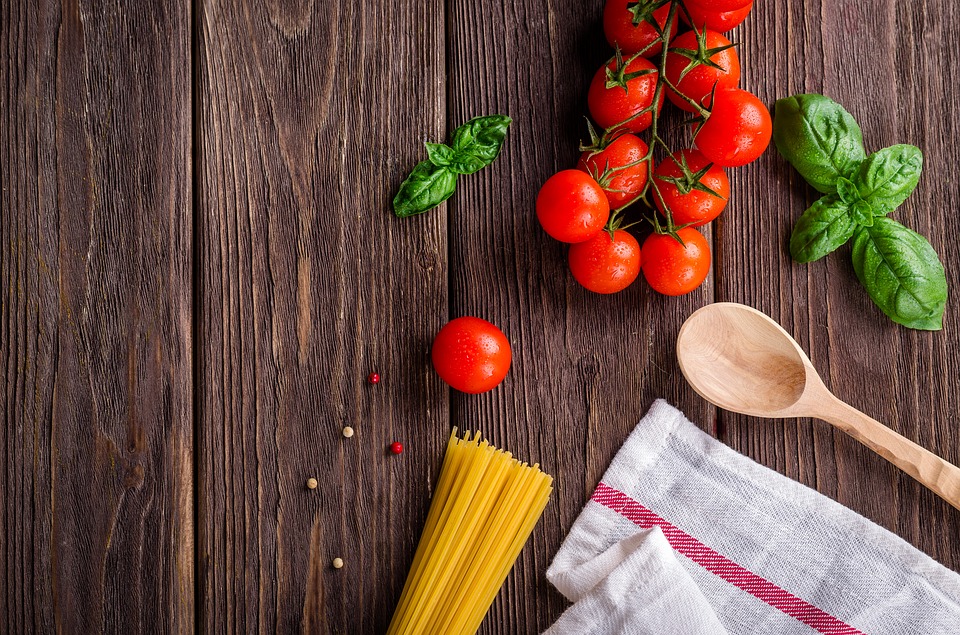 1. Chocolate Production
It is no surprise that chocolate is one of the highly demanded food products around the world. And it should be, I mean who doesn't love chocolates? That is the reason why hundreds of new entrepreneurs are getting into this business every year. With the right planning and competitive strategy, you can get into chocolate production too.
2. Vinegar Making
Vinegar is 5% of acetic acid. It is the acetic acid that gives vinegar its taste and odor. Vinegar finds its use in cooking and hence, it makes our foods tastier.
People who want to reduce their weight use a type of vinegar, known as apple cider vinegar, to promote fat burning in their bodies. Thus, the demand is huge which makes it a profitable food product to consider for manufacturing at commercial scale.
3. Biscuit Manufacturing
One of the most profitable manufacturing business ideas is biscuit manufacturing. There are many biscuit brands out there now, and if you're to beat them, you must come up with the right marketing strategy.
It isn't a bad idea to consider producing different types and different flavored biscuits. For example, low-fat biscuit, sugar-free biscuit, and low sodium biscuits etc. This will increase your sales and hence, the overall revenue.
4. Jam Production
The process of jam production is easy. It requires you to process fruits and then packaged them. Jam production at large scale is even easier.
New and advanced equipment today helps you to automate the process. Jam is eaten in breakfast with bread and pastries and it is among the kid's favorite food product.
5. Energy Drink Manufacturing
Energy drink keeps people energetic and stress-free after work. It is a popular option nowadays and people prefer it over coffee and normal soda drinks.
But the problem with the energy drink manufacturing business is that it needs a big investment and a solid promotion strategy to succeed.
6. Tomato Ketchup Making
Tomato processing results in a number of products, including tomato ketchup, tomato sauce, and juice. The tomato ketchup is needed in homes as well as in restaurants.
The good thing about this business is that it can be started on a small scale where you will provide tomato ketchup to small restaurants and food outlets around you.
7. Potato Chips Making
Potato chips are popular around the globe and among the people of all ages. The potato chips making is considered one of the easy food manufacturing business ideas.
This is not only because of the easy processing and packaging but also due to the wide and inexpensive availability of the potatoes.
8. Flour Production
Flour production is a big manufacturing business. However, the production process is easy and uses simple machinery.
You'll need different types of food grains to produce different varieties of flour, including brown flour, wheat flours, whole wheat flour, and wholemeal flour.
9. Fruit Juice Packaging
Fruit juices come with a number of health benefits. There is no alternative to having fruit juice in hot summer days and therefore, the consumption of these "ready to serve" juices is high.
The problem with fruit juice packaging business is that it won't give you much profit during winter, due to its seasonal nature. Moreover, you'll have to choose a location where the raw material is easily available.
10. Ice Cream Making
Ice cream making is a low-cost manufacturing business idea that can earn you handsome money. No need to mention you the demand and popularity of ice cream, you're well aware of them. However, ice cream making needs you to learn blending ingredients and making out unique flavors.
11. Mineral Water Production
Mineral water is pure water containing essential minerals. The demand for mineral water is high. Both domestic and international tourist use mineral water. This business has good profit potential because of the easy availability of water.
12. Pickles Making
Pickle is a good product for the local market. The demand in the international market isn't very high, however, it is growing continuously. Hence, if you think the local market is enough to cover, pickle making is a reasonable manufacturing business idea that you can start with little money.
The good part is that pickle making is not a complex process and it doesn't require a lot of machines. Once you're in the business, be sure to make different types of pickles to increase your income.
13. Spices Manufacturing
Spices are essential food products that bring aroma, color, and taste to our foods. Their consumption is very high. Without them, our food items list can't be complete.
Most popular spices are chili powder, garlic powder, cumin, coriander powder, and turmeric powder.
14. Noodles Making
In today's day to day grind, people prefer instant food and noodle is one of the suitable options for them. The demand for noodles has increased drastically over the past few years.
Noodles are now the favorite food of almost every child. The huge demand makes it one of the most profitable food manufacturing business ideas.
15. Iodized Salt Production
Iodized salt contains iodine, which is an important mineral that we must intake sufficiently to avoid disease, called Goiter.
This is main reason why people are changing their preference towards iodized salt to get a sufficient amount of iodine in their bodies. This business is sure to thrive in the future as well.
Did you find a suitable business idea for yourself? If not, check out this big list of small manufacturing business ideas.
Read Also:
Author Bio: Enlightening Words