There are countless marketing strategies one can explore as a small business owner. With that said, it's unrealistic to explore all possibilities due to budgets, time, and resources. In fact, spreading too thin is a disservice to the marketing efforts as it never truly allows a realistic return on investment from a particular technique.
It's the notion of "Jack of all trades, master of none", or, "The shiny object syndrome". A small business owner's high impressionability and thirst to succeed often leads to hopping from topic to topic, never truly completing projects and marketing campaigns. Let's dial it back and explore realistic small business marketing strategies worth exploring.
5 Small Business Marketing Strategies for Branding and Sales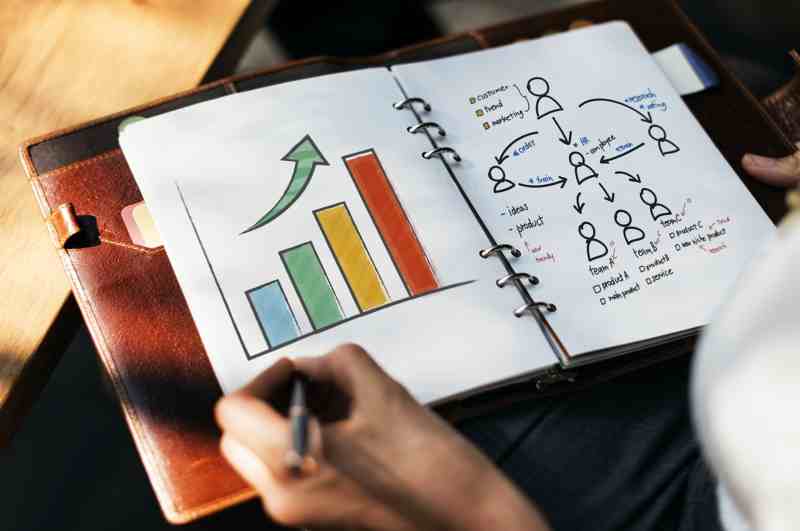 1. Social Media Marketing
Every business should create accounts on:
These provide free platforms to connect with the business's audience. Their usage is 1-for-1 as done for personal accounts: find interested parties, start discussions, and share content. Except, a small business will inject promotional offers and sales on occasion.
These platforms should funnel users to one's email newsletter as this mutes the social "noise". The newsletter and social account work in tandem building brand awareness and lead generation.
Plus, it's free.
2. Merchandising
Merchandising creates three awesome benefits:
Unifies the workforce through branding
Mobilizes employees and fans to passively promote the brand
Provides incentives for contests, giveaways, and outreach
Utilizing customized business merchandise is the best option for providing items like branded work shirts for employees, gizmos for around the office, or novelty items for customers and fans. These items constantly remind others about the business brand, creating opportunities to bring past customers back into-the-fold between purchases.
3. Referral Systems
This is called by many names:
Word-of-Mouth
Affiliates/partners
Refer-a-Friend
The idea is creating an incentive when interested parties and customers help drive new leads and customers to the business. This is accomplished through low-tech flyers or business cards, or high-tech with referral systems and apps.
What you'll need:
A unique code for each, active participant
A worthwhile incentive (cash, points, discounts)
A way to track the referrals and participants
Give participants the tools and resources and they'll help in several ways. Their methods could include writing online reviews about the business, sharing their code/links on social platforms, or distributing branded print materials to acquaintances.
The cost? A few bucks for cards or $10 – $20/mo for a simple tracking app/plugin.
Related: Direct Sales Vs Network Marketing – What is the Difference?
4. Search Engine Marketing
There are two avenues. They are:
Improving organic traffic through optimization
Getting instant traffic & leads with advertising
Got a website? Good, the business is already halfway there.
DIY or outsource SEO work to improve the website's page by including its relevant keywords, expanding its content, and building backlinks from relatable, trusted websites. Then, conduct outreach efforts to create an online presence increasing its odds of being shared, linked to, and being the topic of discussion.
Likewise, leverage website & business data to develop an advertising campaign on popular channels like Google Ads. Or, advertise directly on relevant websites in the business's industry & market. This involves writing ad copy, developing creative banners, and funding the PPC/CPA platform.
Search marketing costs vary but range from free (DIY methods) to thousands (professional). A middle ground, about $500 – $1000/mo, provides ample, realistic returns.
5. Email Marketing
Starting an email marketing campaign begins with:
Subscribing to an email marketing provider
Creating and populating an autoresponder
Adding opt-in forms to the website or landing page(s)
(Optional) Creating an incentive to increase list building efforts
Email marketing campaigns are among the best forms of outreach and sales. Your continual effort to collect emails creates a hedge against wild swings your website may experience from search engine algorithm changes (as we see often).
Email marketing costs anywhere between $0 – $20 to begin with most providers. The setup process is easy enough for any small business owner — requiring little to no technical skill as it provides WSYWIG form builders. Once set up, the opt-in form is placed in strategic areas of interest enticing visitors to sign up for a newsletter.
What can you do with an email list? Consider regular discounts & deals or blog updates & exclusive content.
Treating the email list as its separate business entity transforms the platform from a passive feed to a marketing machine. Sending an email takes less than 10 minutes but can deliver thousands of site visitors and potential sales!
 Realistic Marketing Methods Grounded in Reality
These marketing methods are fundamental strategies used throughout the business world for good reason: they work. Reexamine the business's efforts and investments — is it chasing shiny objects or trying to do everything without succeeding at any?
Get realistic with marketing strategies.
Related:
Author: Jane Brown