It is very important for a person to be able to understand what goes into marketing before they start to market the t-shirt that they manufacture. This is because there is no way you would be able to sell your t-shirts if you are not able to market it in a proper way.
It is important for you to be able to know your target audience and plan your strategies accordingly. In case you are not able to do this then the chances of your marketing efforts would go void. This is one of the most important reasons why one should look at various options when it comes to marketing the product that they have in hand.
Let us look at some of the options which are available to manufacturers who are into making t-shirts.
How to Market and Promote your T-Shirt Business?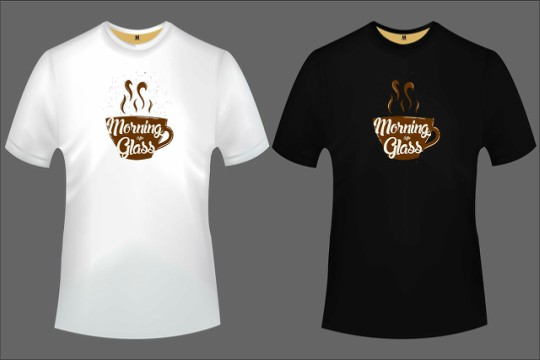 1. Market Research
One has to do a little bit of research to understand how the market is. This helps them understand the way in which people dress and also enable them to understand what their target audience is. Once you do ample research it becomes easier for you to get a hang of how you can promote your product.
This research can be done online when you look upon various websites which sell the same kind of products. With this information you can ensure that you are not targeting the wrong areas and only concentrate on the areas of interest for people.
Related:
2. Online Marketing
Often you can find that people do not emphasis on marketing a product online. This is because they do not understand how powerful online marketing can be. One can choose to put up a website for the products that they have and leave the rest to the traffic that comes to the website.
By way of doing this one gives great vision about the product that they have towards potential customers. When a person sees what is on offer with pictures or videos there are chances of them being convinced by it and being able to purchase the same.
3. Blogs, forums and promotions
Apart from making an online effort towards marketing one can also make use of blogs, forums and other type of promotions which are available online. This would mean using these forums and blogs in a bid to promote your project. Unlike using SEO, this would not cost you a lot of money. You would just have to spend quality time in using the most favored blogs and forums in a bid to promote your t-shirt design. There are no dramas involved with using these blogs or forums as they are easy to use and typically user friendly.
You can promote your t-shirt models and designs with special offers and discounts which would help them stand on top of the competition which prevails in the market.
4. Social Media
It is considered to be one of the most powerful options when it comes to having a product sold in the market. According to TshirtPro, Social media platforms have a significant impact and one can use the same to market their products.
There are also customized ways in which you can promote t-shirts on social media. You would have to just ensure that you choose the right channel and the method of approach. If you are able to do this then you can be rest assured that your efforts on social media would be a grand success.
With social media there are no shortcuts, you can have your t-shirts promoted by way of likes and shares by people who have seen it. This way you get a good exposure for your brand and ensure that it reaches to the people that you target.
5. Marketing by Mobile
By way of sending SMS or using short messaging system one can promote t-shirts along the community that they target. There are also options such as using WhatsApp or other messaging applications in a bid to be able to promote the t-shirts that they manufacture.
Almost everyone uses a mobile these days and if you are able to get a database of people and send messages regarding the t-shirts you have then it can be powerful. This would mean that you are using one of the most trusted and well used medium of marketing for your t-shirts.
If you are able to follow these few things then there are chances that your t-shirt brand would be a grand success with people all around your community. It is irrelevant that you are targeting a small community or a large area. You just have to ensure that you get your marketing plans right to be successful.
Lastly
If you are able to follow some of the strategies that are mentioned here the chances of success are pretty high for any t-shirt manufacturer. You can also count on email marketing which can be useful to market t-shirts among young people. They are said to check their emails almost on an hourly basis.
This would mean that you are giving more exposure to your product with constant views to the website which has the t-shirts displayed. Using these steps you can make sure that your t-shirt business is a grand success by all means.
Your t-shirts can become an instant hit once it gets the type of exposure that it requires among your target audience. Ensure that you identify your audience and practice marketing strategies in a bid to meet them with your designs and models.
If you are able to successfully catch the eye of the target audience then you would not have to bother too much about selling your t-shirts.
Read Also: How to Start a T-Shirt Printing Business?
Author: Mackenzie Grove