Marketing for small business can be a difficult enough task, requiring a high amount of time and effort which doesn't always lead to proportionate reward. As new trends emerge, and marketing practices change to brace for the shift in social practices, small business marketing takes on an entirely new way of operating, morphing from the simplicity of yesteryear. Fighting these changes is pointless, as they've enveloped so much of the market that they're now unstoppable. Embracing these new techniques is the only thing a small business can do if it hopes to succeed, and our goal is to educate you on how exactly to do so for your small business.
3 Simple Yet Powerful Small Business Marketing Tips and Tricks for Business Promotion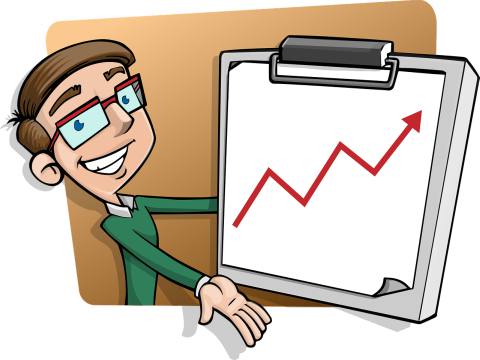 1. Content Marketing
Small businesses have two directions in which they can take their marketing: business to business (B2B) or business to consumer (B2C). Some will argue that b2b marketing is more difficult, while b2c is easier.
This would be very unfair to say. These are simply two different types of marketing, each of which has its own benefits. But at the end of the day, any marketing you do is meant to reach an individual, and both of these methods have different ways of approaching this individual.
Read Also: What is Content Marketing?
A. Expert involvement
There's a reason they told you to backup your arguments with sources in high school. Anyone and anything sounds more credible when backed up by an expert in the field. If the expert is somehow involved in your business's production, that's even better. They can bring new knowledge and ideas to the table, broadening your content and hitting a greater audience than you could on your own. It's in your best interest to develop relationships with professionals in your field, so that down the line they could guest post for you, contribute to your content, or provide credible references for your business.
Interact with these professionals on social media, or through email. Even consider using some of their existing quotes in your work, but obviously with their permission. It never hurts to ask for an experts help or advice, and usually their answer will be positive. Just show them that you're committed to your businesses success, and they'll respond amicably.
B. Sales Funnel
A 'sales funnel' is a fancy name for the sales process. It refers to how an individual becomes involved with your business, the last step generally being them becoming a customer. The most basic sales funnel has three stages:
Awareness
Evaluation
Conversion
Awareness is the stage in which the individual realizes they have a problem, but does not yet know that your business can resolve this problem. Your content should help them become aware of your product, and how it could help solve their issues. This helps push them onto the second stage of the funnel.
Evaluation is when the consumer is already aware of your product or service, and must decide if it's right for them. They may be comparing you against other businesses, or simply evaluating your merits. Informative content will show the consumer exactly why they should go with you. Remember, at this stage you're not yet trying to sell. You're simply showcasing your business, and why it's the best choice for this consumer.
Conversion is when your sales tactic kick in, and expert reviews become so important. Now that the consumer knows you're the right choice, you just have to push them into getting on board. Your content marketing at every stage will be different, but will ultimately achieve the same goal.
C. Success Marketing
There's nothing that will motivate someone to purchase from your business like a success story. Customer stories are real life reasons for why consumers should choose your business. If they come from experts in the field, this increases your chances even more. Humans are social creatures, and we feed off the experiences of others. If we know that your business worked for someone else, we assume that it will likely work for us.
You May Like Read: 8 Low Cost Ways of Promoting Your Business 
2.

Influencer Marketing
This one is similar to expert marketing, but we'll touch on it again just because of how important it is.
D. What?
Influencer marketing is pretty straightforward. It's the practice of finding an expert in the field, someone known to consumers as an advocate of whatever type of product or service you're trying to sell, and having them spread your content message for you. Obviously, not everyone can afford to hire a celebrity spokesperson for their business. You can refer to authority sites, YouTube and Twitter celebrities, or even other businesses with a well-developed brand name. In some cases compensation will be required, whether in the form of money or product exchange. Don't get carried away, and make sure that your investment is leading to a return.
You May Like to Read: Top 50 Digital Marketing Experts You Should Be Following in 2016
E. Why?
Firstly, influencer marketing creates trust between business and consumer. Without trust for your business and your products, you'll never get anywhere. But if an expert is telling people that they can trust you, why wouldn't they?
Second, it allows you to really conquer a field, rather than having a weak reach over many fields. Because the influencer is an expert in your particular niche, your business will be propelled to succeed in this niche.
Finally, influencer marketing can get you all those likes and shares you've always wanted without you spending an outrageous amount of financing. Products sponsored by influencers are much more likely to be shared and posted across social media.
F. How?
Don't come to an influencer without a direct goal that you want to achieve. Certain influencers may speak to better to certain goals. For example, if you hope to build brand visibility and reputation, you'd be better off finding a well-known celebrity to represent you than a powerful salesperson in your field. However, if you're hoping to boost sales and strengthen the buyer appeal of your business, you may want to go with the salesperson. Different goals require different approaches.
Focus on the right social media networks. If your products are sold mainly on Amazon, your number one goal is to boost reviews on Amazon, with all other social networks driving consumers back to Amazon. If your business focuses mainly on B2B marketing, relying on Instagram posts could prove to be a waste of time.
Contacting influencers can be scary. But don't panic, and overcompensate them when it's unnecessary. Very often, your product alone should be enough compensation for an interested influencer. Approach any expert calmly and assertively, and compensate them only what is beneficial to you and your company. Don't overdo it. Very often, one influencer marketing campaign can be all a product needs to be noticed by consumers. Give the campaign time, and let nature run its course.
Most importantly, approach any influencer with personality. A product or business is worth only as much as the person behind it, and ultimately, that's what you're trying to sell.
Read Also: 10 Best Digital Marketing Strategies for Online Success 
3. Mobile Marketing
You'll find more and more websites speaking about the importance of mobile marketing, and that's because its importance cannot be overstated. A mobile application increases the visibility of your business enormously, makes customer engagement much simpler, and allows for online sales in larger numbers than desktop.
Consumers have their smartphones with them all the time, and the ease with which one can pull out their phone, search up a product, and purchase it, is unmatchable on desktop. Consider these reasons for why your small business would benefit from a mobile app.
Related: 5 Mobile Marketing Hacks Especially for Artistic Entrepreneurs
G. Increase visibility to clients:
Step on the bus, and look at how many people are staring at their phones. This continues day and night, with some people spending multiple hours on their phone per day. With a mobile application, you ensure that they can access your business at any time for anywhere, giving you the broad reach that desktop simply cannot match. This form of marketing is also much more direct, as mobile apps collect a significant amount of data about clients. This allows you to really know your target audience, so that you can satisfy their individual needs.
H. Provide value
Most likely, your business is selling a product or service that can be found with competitors across the world. What is it then that makes consumers think they should stick with you? Consider implementing a loyalty program. This is especially easy to do on mobile, where customers can input their info and purchases instantly. This reward program can also send customers notifications through your app, urging them to shop with your business, and rewarding them when they do so.
I. Brand recognition
Consumers want pretty things. They're more likely to buy something if it appeals to them aesthetically. So why not make your mobile application visually appealing? Rather than spending money on billboards or physical ads, create a well-designed, 'good-looking' app. If your app is pleasing to the eye, consumers will visit it more frequently, cementing your brand in their minds. This will make them more likely to share your products and brand name with their peers, who can then also download your application.
Finally, your app can become more than a place for consumers to view and purchase your products. By implementing sharing features, comment sections, and influencer engagement on your mobile app, you can turn your application into a social platform.
Allow users to message from within the app, or even to communicate with you through the app. These are all features that make the application more appealing to use, and increase the likelihood that consumers will recommend your business to others. This obviously requires a high level of social engagement on the part of your business, but the success and recognition that you achieve is what makes it all worthwhile.
Having a functional website is only the start of B2B or B2C marketing. For those that strive to succeed, content, influencer, and mobile small business marketing are crucial in building your brand and making consumers aware of it. The initial commitment can seem daunting, but once it's out of the way, you can watch influencers and consumers do the marketing for you. Plant the seeds, and see them grow!
Author Bio
Ari Rush is President of Rush Ventures, a Toronto SEO and digital marketing agency. Prior to Rush Ventures, Ari led a marketing technology company, which helped more than 1,500 clients generate online traffic. Earlier in his career, Ari founded an online telecommunications firm, which he sold to a private equity group based out of Arizona. Ari has lectured at places such as Ryerson University and BizLaunch, one of the largest small business training companies in North America. Follow him on TW and FB