If email marketing isn't a top priority for your business, it should be. Email offers one of the best ways to generate sales. It helps keep your audience up to date with your business. And your profile gains ground with your audience too. Successful email marketing has never been more important than now. And while building a successful email marketing campaign isn't easy, get it right and your business will fly.
Creating the right email for your campaign isn't as simple as tweeting or posting a blog. There's a need for more refinement. And you'd be wise to have a strategy. The content in tweets and blogs are important, but in email campaigns the content has to be bang on. Miss that trick and you've failed. You have 3-4 seconds to make an impact.
There are some tried and tested tips and some pitfalls you need to be aware of, but follow some simple rules and you'll be surprised at the response. We've trawled the internet and looked at heaps of campaigns, and we've put together a collection of the best tips, advice and pitfalls. There's no reason why you can't create a super smart email marketing strategy and make some killer sales.
5 Essential Tips For Successful Email Marketing Campaigns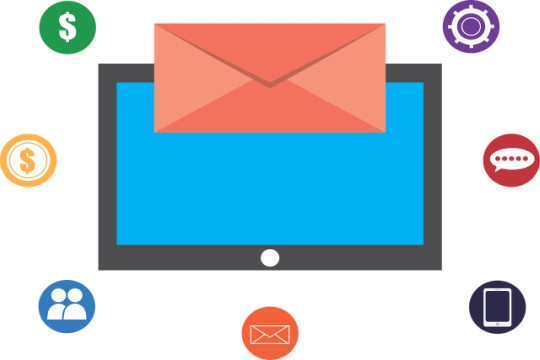 1. Reach the right audience
The first step to a successful email campaign starts by building a sizeable email list. Building your list internally will help keep the quality of your recipients high. There's no use sending marketing material about men's grooming to an inappropriate target audience, say females over 60 years old. You get the drift? It's also important to make membership to your list valuable. More businesses are signing customers up at point of sale by offering deals that non-members don't receive. It's a good tip.
You need to look at a variety of ways to entice people to sign up. Have a simple sign up form on your website. Make it easy for people to sign up by having as few fields as possible. Let them know what they will be getting (weekly, monthly emails with special offers etc). Transparency about what people are signing up to is critical in building a trust-based relationship. Be clear and concise. It's an effective way to do business.
Related: 6 Marketing Techniques To Improve Email Conversion Rates
2. Understand why people subscribe
Taking a look at your own (and your staff's, friends' and family's) practices will give you some insight into why we sign up for e-newsletters. Here are some of the common draws:
Email series (i.e 5 ways to change your life for the better)
Free eBooks
Free downloads
News updates (new issues, product updates, new releases)
3. Don't forget your manners
Getting into someone's inbox is akin to being invited over for dinner, so you need to act courteously. Your email campaign should mirror your best behavior. You want to be invited back again. Don't just blast out self-promotional messages. You need to pay close attention to your audience and build a relationship. Don't get hung up when people want to unsubscribe – provide subscribers with clear instructions of how to be removed from future email campaigns. Good manners are everything.
4. Compile a killer email message
Keep the message snappy and targeted. Who is your target audience? What's the message you want to get across? If there is more than one message, split them into separate campaigns. You want to have a clear objective, and it needs to follow through from subject heading to email content. If there's a disconnection between the subject heading and the content, it's likely the recipient will click off or delete.
Subject line is crucial – create a call to action (fear, urgency, intrigue). Your headline needs to be catchy. It needs to grab enough attention for the reader to open the email and carry on reading. Keep it short and sweet. A lot of emails get opened on mobile phones so keep subject lines to fewer than 50 characters.
Don't include the word newsletter – it's boring. "Yoo hoo, an exclusive offer for you" is much more enticing. Subject lines that create a sense of urgency also have a higher open rate. So 'today only' encourages readers to act now. Pose a compelling question or use a pun. Avoid exclamation marks and don't use all caps.
Content is king – create content that is meaningful and useful. Content needs to be connected to the headline. You'll need to consider everything from font choices and colors to images and placement.
The offer – clearly describe what the benefit is "Get 40% discount today only". It's a time-sensitive call to action. Your target audience should immediately want to take up the offer or find out more.
A call to action – content needs to quickly entice a call to action. Motivate your reader to sign up for your offer IMMEDIATELY. The call-to-action sentence should use compelling words that promise value. It needs to convince your reader they are getting a good deal and you want them to click submit on the sign-up form for future news.
Test drive your campaign – before it goes live, be sure to test drive your campaign. It's your last chance to refine, spot mistakes and resolve any formatting errors.
Read Also: 5 Mobile Marketing Hacks Especially for Artistic Entrepreneurs
5. Get White-listed
You have no control over whether or not your emails hit your intended recipient's inbox or their spam box. Getting whitelisted is equivalent to being marked as a friend. It's the most effective way to ensure your emails get delivered properly. Provide instructions at the top of the thank you page and welcome email to encourage your audience to add you to their safe senders list.
Even the best email marketing plan will fail if your message doesn't reach the recipients inbox. Proof your messages and identify any issues that may prevent them from getting to your recipients. Avoid common spam-trigger words.
Test and refine, test and refine. It's all about figuring out what works best for your target audience.
Author Bio
Mike James is an independent marketer and business blogger, working together with staff-management software specialist Planday on this and a series of advice-based articles.