Marketing — and especially digital marketing — is one of the most important ways your company can not only attract new customers, but also retain your existing client base. However, many small businesses are making marketing mistakes that could be proving detrimental. Here's 5 of the most common marketing mistakes that small business owners should avoid, and ways you can improve your impact:
5 Common Marketing Mistakes Small Biz Owners Should Avoid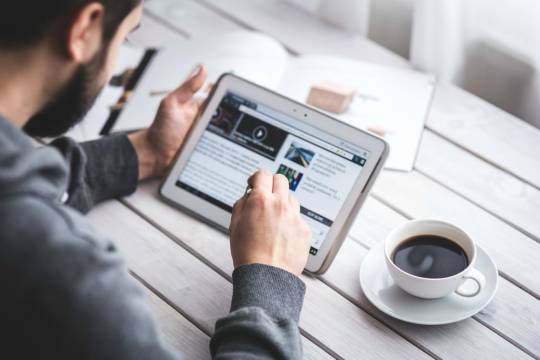 1. Investing Too Much, Too Soon
70% of small businesses plan to increase their digital marketing budget in 2017; 30% plan to do so considerably. While this can provide greater access to an audience, there's a problem: reaching out to new audiences is useless unless you already have content that's going to keep them around.
Initially, it's worth taking some time to hone your efforts, and boost web traffic without spending a significant sum. It's important to start slow, and work on perfecting the basics before moving on to more advanced methods. Customize your website for SEO purposes and create quality content that's readable and engaging.
Also try out some other techniques, like email campaigns and more consumer interaction.
2. Focusing on Responsiveness
More people are browsing on mobile than ever before. In fact, research shows that last year, mobile browsing overtook desktop browsing for the first time, accounting for 51.3% of all browsing. These figures are making small businesses rush into creating responsive websites. It sounds like a good idea, and in the early days of mobile browsing it was.
Today, however, a responsive website just isn't enough. Mobile users are looking for a totally different experience. They're on-the-go; if they're searching for restaurants, they're not simply researching, they're after information to help them make an instantaneous decision. Content should be customized for mobile, not simply converted to mobile.
3. Being Competitive
In most cases, a small business will always struggle against the power, impact, and familiarity of a big name brand. These massive, global corporations have teams of people whose sole job is SEO. How does a small business compete with that? Here's a secret: they don't. On the one hand, targeting common keywords does make sense, but when you have big name competitors doing the exact same thing, you're going to get overlooked.
Instead, think about targeting some of the more niche keywords in your field. You could even look into semantic search terms. After all semantic search is a hot topic right now! This really could mean the difference between an above-the-fold and a below-the-fold search ranking.
4. Targeting Specific Demographics
This may sound strange… especially as the most effective way to improve traffic is to reach an audience, to resonate with them, to connect with them in a way that makes them want to interact with your brand.
However, what some small businesses are doing is trying to reach different audiences through different channels using different messages. They might tailor content to females on Pinterest, because Pinterest has more female users, for example. Or, tailor content to males on the male-dominated Twitter.
The problem is inconsistency, which is one of the main risks of multi channel marketing. Your message needs to remain consistent at all times, no matter where you're advertising, or who you're advertising to.
5. Too Much Information
Small businesses who are just starting to expand their digital marketing campaign often make the mistake of jumping in head first and over-publishing content. For readers, it can be too much, and it can leave a sour taste. Instead, try to strategically publish content sporadically during the most effective times of the day (timing is everything for social media marketing!).
Facebook? Post in the afternoon, during that post-lunch slump. Twitter? Post during standard working hours. LinkedIn? It's best to post between 4pm-6pm, when people are thinking about searching for a new job. Pinterest? Sunday morning, when people are browsing with a coffee. There's no point publishing if there's no one to read it!
Trial and Error
It's important to remember that what works for a large business doesn't always work well for small businesses. Things aren't always as 'black and white' for smaller businesses, and sometimes you'll need a bit of trial and error to find a marketing campaign that fits you and your brand.
While you're working to find your technique, try to avoid these common marketing mistakes which could be holding you back.
Read Also: 5 Amazing Changes In Traditional Advertising Strategy 
Author Bio
Anita Sambol is an internet marketing specialist and graphic designer at PointVisible. She has years of experience in designing graphics for web and running social media and outreach campaigns. She loves cooking and football.