With the launch of Facebook live, live video became accessible to brands and their audience. The working is simple; if you have a Facebook profile or a page, you can use the live video feature.
Facebook, with its live video option, has transformed the online landscape since its rollout. People are engaging more with 'live' than with non-live video content.
This shift has caused brands to rethink their social strategy and make way for live video in their social interactions. Because live videos help in changing the way in which brands communicate.
Here is why Facebook Live should be at the top of your social media strategy:
6 Reasons You Should Use Facebook Live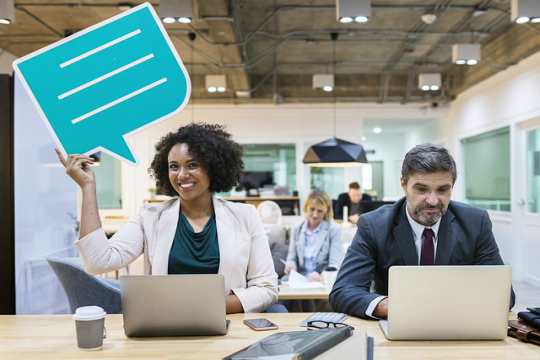 1. It gives you better visibility
Facebook's algorithm pushes live video to the top of the news feed. In fact, live videos generate 600% more Facebook interactions.
With this live content format, you can gain better platform visibility. And visibility is crucial on Facebook because there is a lot of brand noise and you need a suitable content type to cut through it.
With Facebook's push and audience's positive response to live video, the combination is definitely worth considering.
Key Takeaway:
Gaining better visibility on Facebook through live video is a bit easier than using other content formats because algorithm priorities live. Use this to gain an edge over your competitors. Also, try to not stretch your video for too long as it hampers engagement.
Related: 4 Critical Tips to Improve a Video Marketing Campaign
2. It enhances social interaction
Facebook Live not only enables brands to communicate in real-time, it also allows users to interact in live mode.
With a comment section that gets updated in real-time, Facebook gives you the opportunity to view the user comments and accordingly tweak your video content. You can use this to your advantage by answering user queries, acknowledging your customers etc.
Thus social video enhances social interaction and eases the process of building better relationships with your customers by giving you a more genuine makeover because of transparency, which is otherwise very difficult to achieve.
Just make sure that you take note of the real-time comments and greet your users so they feel more connected.
Key Takeaway:
To create a positive social effect, rely on live video's ability to make a real-time connection with audience. This fosters trust and boosts your reputation.
3. It builds more excitement around offline events
Offline events, when taken online, help you in reaching out to more people. Whether it is a product launch, a fashion event or a conference, live video helps you in engaging those people who are unable to participate in the offline event.
With live video, you can let your viewers be a part of the event, virtually. This helps in creating more engagement and even builds awareness about the happenings which your audience is otherwise unaware of.
In fact, live videos help in creating more excitement around important days as they amplify the mood of the event. The key is to focus your video on delivering the mood of the event so it resonates with the viewers.
Key Takeaway:
Take your offline events live to allow your audience to take part even when they are not physically present. Do let them know in advance when you plan to go live.
4. It's free
Facebook live lets you host your video for free. So it provides an opportunity to small and mid size businesses to compete with bigger brands by offering them a level field.
Additionally, it lets you analyse your video's performance thereby allowing you to understand your audience's reactions to your content. By tracking certain metrics related to engagement (likes, reactions, comments, views), you can understand what works and what doesn't.
And especially with the amount of user base that Facebook offers you, free live video option is very appealing.
Key Takeaway:
To ensure that your video gets the right amount of traction, invest in improvising the video quality. Since the Facebook live option is free, you can focus your budget on video quality and content.
5. It helps you deliver information in real-time
Live video is one content type which allows you to give information to users in real-time; this ability is its unique selling point.
This is advantageous for companies which frequently rely on 'breaking stories' and surprise launches.
In fact, you can showcase anything from work culture to product launches to behind the stage scenes.
This makes live video a friendly format for all kinds of industries. Whether you are a fashion brand or a digital marketing firm, live video will work for you, as long as video content is relatable and quality is decent.
Key Takeaway:
With live video, you can deliver quick information in real-time and you can use it irrespective of the industry you operate in.
6. When you go live, Facebook notifies your audience
Facebook offers a well structured live video feature. Like when you go live, it notifies users who have followed/liked your page. This helps in keeping your audience informed.
In fact, Facebook lets you use advanced features like enabling your users to set reminders for live video. This functionality is beneficial because it keeps your viewers informed and hence results in an increased engagement when video goes live.
Key Takeaway:
When your users are notified, the probability of them interacting with your content also increases.
Closing thoughts
Your social media strategy is incomplete without Facebook Live. Because of the numerous advantages it offers, it makes sense to include it in writing your social story. Center your live video around an interesting topic and ensure that it hooks your audience.
More Read:
Author Bio: Sahil Kakkar