Search Engine Optimization (SEO) and branding both have the same end goal: to provide exposure for your business and drive sales. Knowing this, there's no reason why they can't feasibly work together. If you understand how your motivations line up, then you can similarly line up your tasks and practices.
Join us today as we look at three exciting and powerful ways to join your branding and SEO efforts together and ultimately benefit both from the partnership.
3 Ways to Integrate Your Branding and SEO Efforts 
Branding is something every business will do on a consistent basis for the entire time they are around. Even massive corporations like Coke or Walmart are still practicing branding despite being household names.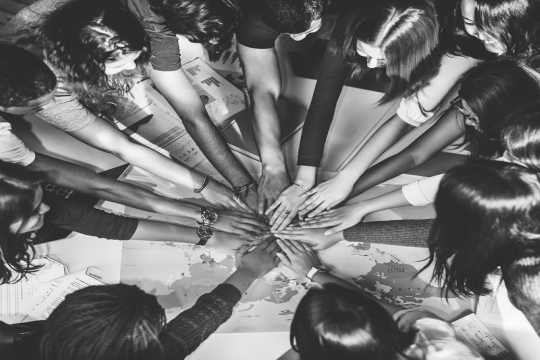 1. Set up a Blog With SEO Practices
Blogs are the home base of any online business. They are a resource for customers to visit, a place for brands to promote and produce high-quality content, and a strong foundation for your branding. As it turns out, they are also the best place to begin your SEO efforts.
Begin by starting a blog and attaching it to your site. Perform SEO practices like these to start finding and generating the content your audience wants to see:
Perform keyword research
Monitor conversations on your social media channels.
Use tools like Buzzsumo to find and target high-performing content
Once you've found the topics you're going to target, start creating content that is optimized for SEO best practices. Utilize those keywords, go in-depth, link to other pages on your site and to your sources. Go one step further and tie it all back to your brand when it makes sense to do so.
Give people value through your content and you'll not only rank higher, but also situate your brand as an authority in your niche and industry.
2. Get Yourself in Google's Knowledge Graph
Getting to the top spot in the SERPs is one thing, but gaining the knowledge graph is the ultimate goal of any SEO effort. If you can take over this spot in the top center of the SERPs, then you have not only the searcher's attention, but also a memorable spot for your brand and its authority.
There's a lot of complex technology and patents behind the way Google decides who earns the knowledge graph or answer box, but there are some ways you can optimize your content for the best chance at being featured within it:
Focus on the Who, What, Where, Why, and How when answering questions in your content
Repeat the question in your content and answer it soon after
Become a trustworthy site through link building
Focus on personal branding, especially for your authors
The idea is become easily identifiable as an authority in your niche, while also providing people with the best possible answers to their questions. Scoring this spot in the SERPs will do more for your SEO and branding than a higher ranking ever could.
3. Integrate SEO With Your Inbound Marketing
Today's marketers prefer an inbound approach to marketing. It works well for conversions, but it also builds branding, works with SEO, and engenders loyalty from your customers. Whether it's through social media, video marketing, or a combination of the two, this is the way to build your brand and SEO in one fell swoop.
This type of marketing is divided in four stages:
Attract – A potential customer finds your brand via search results (SEO), or through social networks
Convert – You ask them to subscribe to an email list or visit your website and they enter your sales funnel
Close – You make your offer and close the sale
Delight – Once they've converted you keep them in the loop by showing them new and exciting ways they can continue engaging with your brand and your products
Final Thoughts
Marketing and SEO go hand-in-hand, it's a simple fact. By leveraging the marketing you use and understanding how it can be enhanced by your SEO, you can achieve incredible results on both sides of the coin.
How do you integrate SEO and branding for your business? Let us know in the comments!
Author: Amanda Soriano is branding and SEO specialist who understands how the two work together. She consults with brands who need assistance in these two efforts.