Some of the mobile messaging apps like WhatsApp might have brought down the current proposition of SMS but the ubiquity still remains right at the top.
Various studies have already indicated that text messages are best ways to perform marketing channels with over 98% open rate and around 36% click through rate. If you ever compare this with email marketing, you can feel the difference.
Even though, all sorts of business engagements take place in the field of email marketing, there are some relatively local businesses available dealing with the art of SMS marketing even now. Right now, there are some tools available, which will further ensure the value of SMS marketing well.
5 Best SMS Marketing Tools for Startups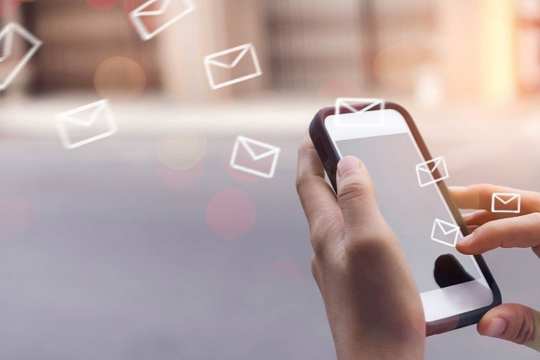 1. Hubbion
One of the multi-channel marketing based automation tool, Hubbion is designed for medium and smaller businesses.
This tool will help users to reach out to contact list over any of the other platforms like email, SMS, MMS, voice, fax and post cards.
At first, Hubbion comes with sophisticated form of automation system, which will allow the users to customize the engagement and outgoing response depending on text messages.
Moreover, it is rather easier on wallet and will not need any form of monthly subscriptions. Users have the right to purchase credits which will not expire and it might cost around 2 to 3 cents for sending one message.
Project management is the first point that comes in your mind. It is a part of this tool and primarily defined as free task manager. This section comes with unlimited collaboration features.
Next, there is a meeting room, which helps in managing conference room based bookings for all or any office spaces.
This tool can also work as an email finder, where you can find email addresses of any kind of business user for free.
The market has comparison engine. It helps in comparing prices and features of best business services and tools now.
This tool comprises of quick view dashboards, which will view upcoming bookings instantly. It can further collaborate with other organizers quickly for rescheduling or editing meetings.
Through this tool, you can assign tasks to people in third party agencies or team without any extra charge. You can further share files or just collaborate with the help of in-built messaging section.
If you want, you can add your client or boss as participant to tasks, for viewing status evenly of these marketing tasks.
2. Enger
Another pure form of SMS marketing tool in the market has to be Enger. It is perfect for businesses, which are currently working to create SMS based marketing lists.
It works great with the aim to embed some lead capture forms on websites. The tool can further also schedule some future messages to audiences.
This tool comprises of mobile based web customizations services. Moreover, it has easy un-subscription option and real time analytics as some of the extra features. But before you end up taking help of this tool, make sure to get a clear idea on smsapi first. The software interface forms a major part while trying to work on SMS marketing based strategies.
When compared to Hubbion, there are mainly two differences available with this SMS marketing tool. At first, Enger is dedicated form of SMS marketing platform. Moreover, users have to subscribe for monthly packages at a fee, which starts at around $10 per month.
3. TextingBase
The primary aim of TextingBase is to help establish connection with the current target group. This tool is going to follow up with the group personally unless they are sure to buy the services. Some of the basic features of this particular product are personalized SMSs, scheduled messaging and even contact management.
This tool provides you with the opportunity to keep track of contacts' anniversaries, birthdays and even holidays to wish contacts on specified days.
If you want, you can categorize them based on their locations to send some location based messages. This texting tool is perfect for sales executives and with a starting range of 4 cents for every message.
You can work on sending some personalized texts through TextingBase. This patented example of SMSs software is what you need to make some personalized texts to avoid looking like a group text.
If you are super tired of selecting each contact every time while sending a message, this texting software is what you need. It helps you to break free from this service and add horsepower by adding group texting in the list.
You can always enjoy a spam-free texting with this name by your side. There are high chances of your contacts to read personalized messages and delete the mass ones.
So, it is really important to not spam contacts. Try to engage them with personalized messages, with the help of this texting software.
4. FirstHive
For those businesses with larger opt-in lists, maybe in thousands, FirstHive is the name you will always remember to try hands on.
This service will help customers to create SMS, social media campaigns and even the email ones through their own platform. Other than covering the task of creating and sending emails, SMS and social messages, anyone can use this tool for its basic reporting dashboard to understand campaign's effectiveness.
The software comes with a free trial period of 30 days. Once that trial period is over, you will be charged with around $42 per month, which will be billed annually. This way, you can easily reach out to around 10,000 subscribers easily.
If you ever check out the billing amount and the larger subscriber base, this FirstHive only makes sense to be used if you have a larger opt-in base.
This service helps in pulling data from various touch points. Moreover, it has the power to create some unique customer centric identities. You can further run some "cross channel" orchestrations and get help of advanced recommendation and predictions engine from one single tool!
These four are the major SMS marketing tools used by smaller businesses with high potential. Well, the market has so many others as well like Mozeo and more. Go through each one to check its credentials before taking help of any one.
Related: 4 Ways Chat Apps Are Changing SMS Marketing
Author: Barrack Diego