Are you tired of making efforts to take your company to the next level only for it to fail terribly? Then probably all you need is the power of branding.
Businesses are working hard to establish a brand, particularly in recent times when there are many options at the consumer's disposal.
"A brand is a voice, and the product is a souvenir." – Lisa Gansky
Successful business branding is more than a visual identity. Many startup companies get it wrong when they undervalue the essence of branding initiatives.
You should think of branding as a communication tool to voice your firm's value to the world and to engage companies on an emotional level.
A strong brand should display the core values, and communicates to the company on why they should choose you over your competitors. Here are branding tools that you should not do without:
6 Branding Tools to Effectively Establish Your Brand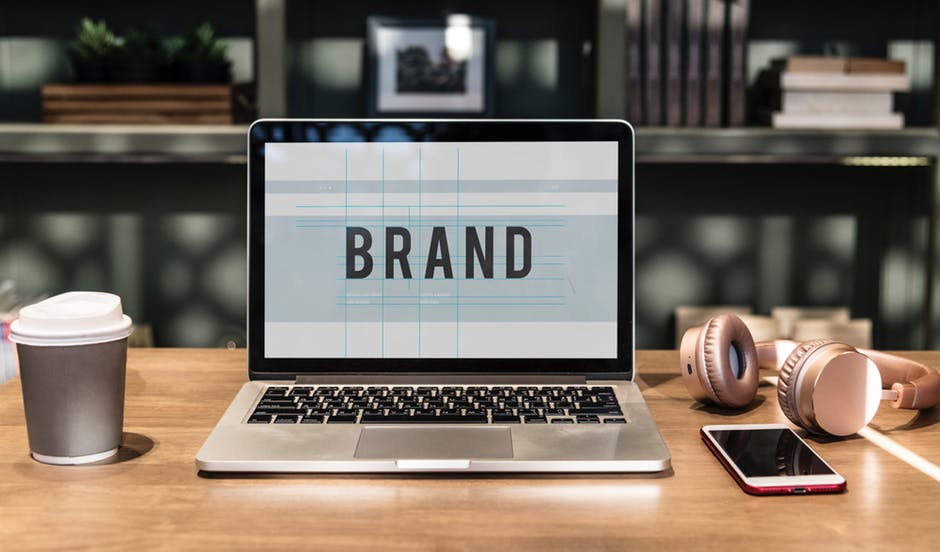 1. Evocative Marketing Collateral
"Those who stand for nothing fall for anything." – Alexander Hamilton.
Brands should own their positions and show off their personality and emotions if they want to establish meaningful connections with their consumers.
Some of the biggest brands of the century like Nike, Apple and Coca-cola have established human contact. The emotions that these companies display have continued to make them flourish over the years.
As long as we love them, we will bring them into our homes and incorporate them into our every-day lives.
2. A Great Logo
Having a strong logo identifies your brand as one to go to. Logos should be instantly recognizable, display the services or product that your business trades and leave a lasting impression on the consumer.
When designing your logo, pay attention to the color you use because it has been found to improve brand awareness by as much as 80 percent.
The human brain comprehends color before words, and we associate specific industries with a particular color. For instance, an agricultural firm can be shown by a green color.
Go for highly recognizable shapes, customized typefaces and a color palette to help increase brand recall.
Once you design the logo, take time to test it before launching. Consider the logos by other brands within your industry and ask yourself these questions:
Does it read well online, on the package and in print?
Is it memorable and outstanding?
Does it work in both white and black and color?
Does it relay the brand personality?
Is it neutral with regards to the consumers and cultures of the target market?
Is it attracting the emotional response you want?
Further, Is it appropriate for the category such that consumers can relate it to your services or products?
3. A Memorable Name
Only a few things are as powerful as the name when it comes to building a strong brand. Having one that is designed carefully to spread a good name for your company contributes significantly to the value of your brand.
You can use a proper name, such as the name of the founders.
Other factors to consider include finding one that is imagistic, playful, descriptive, invented and alphanumeric. Whatever you feel appropriate to get the personality and tone of your brand across is a good consideration.
After identifying a few names, go down to evaluate them based on how easy they are to pronounce, spell and their relevancy to your core business.
After settling for the right name, make sure you trademark search it before using it. It is advisable to test the name with your target market to ensure it resonates positively.
Read Also: Whats in a Name – Picking a Catchy Business Name
4. A Vanity Number
Vanity phone numbers are alphanumeric phone numbers that are extremely essential for any business in today's competitive market to stay ahead.
These phone numbers can include your brand name or product/service that your business provides as a part of the phone number.
For example is you own a flower store then you can get a vanity number like 1-800-FLOWERS or if you are a lawyer, you can get 1-800-LAWYER. These numbers are so simple and easy to remember that your customers/clients are very less likely to forget.
Also, a vanity number increases your brand visibility along with increasing your professionalism and credibility as a real business.
5. A Well-Rounded Promotional Strategy
Social media is growing to become a "gold rush", and every business is rushing there to make an impact.
A recent study by IBM showed that 70 percent of executives felt that their companies would be perceived as out of touch if they failed to engage in social media.
The same research also concluded that most people use social media to socialize with friends and families and not necessarily brands.
The whole idea is for companies to appreciate that social media is not everything they need to ensure the success of their venture.
A well-rounded promotional strategy will prove beneficial and will pay off in the long term. As you engage your clients through the various media, you reach out to a broader demographic than the one you would access on social media.
Before getting caught up in buzzwords, look out for who your consumers are and where they prefer to dwell. It is not only about presence because it takes more than that to capture the attention of your potential consumers.
Brands ought to communicate the tangible benefits across a board of consumers and should not make significant changes without engaging them.
6. A Well-Optimized Website
Anyone can develop a business. However, when it comes to establishing an unforgettable brand, it takes more than a mere website to leave an impression and create a site that will ensure good user experience. Your site should show off your brand, values and your products and services.
Create relevant content that will make the consumers long to visit the website for invaluable information. So, do not have a site for the sake of having one, but instead put proper thought into the decision.
Besides, what better way to tell your brand's story than by having a fantastic website for that? Makes sure the site features tools that enable communication with the consumers in real time.
It is also the ideal platform to gauge the perspective of your products and brands. Well-designed websites balance functionality and design.
Read Also:
Author Bio:  Pravash Rai