Did you know that more than 60% of the marketers believe that by getting leads and generating traffic for their websites ought to be the biggest marketing challenge?
While the rest of them, they struggle hard to get back their ROI of their initial marketing investment.
It is imperative that you know some of the practical reasons as to why most of the digital marketing fails to grab results.
The things that I'd be discussing below by no means is exhaustive, rather they are simply observations of the trends of industry along with the experience of some experts of this domain.
So, before we dive into the reasons as to why newbie fail in digital marketing to get results. Let's just first demonstrate a few of the ways by which you can easily keep a track of your performance.
Analyze your Marketing Strategy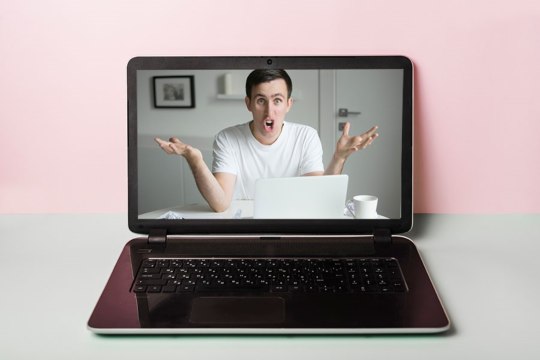 One of the most complex aspects of internet marketing is knowing whether your marketing strategy is working or not. You need to make sure that the strategy you have opted for ought to make your small business grow.
But you need to have a bit patience, success doesn't come over the night.
You might be well aware of the fact that nothing is more frustrating than spending exhaustive hours organizing and planning a marketing strategy, then implement it only to find out that it takes you in the opposite direction.
What about the email that you have sent? You didn't seem to get quite the response that you were hoping to get right? That may be because the conversation was a bit overwhelming for the readers.
You might also try to publish. At first, you'd think that your post ought to turn out to be an amazing piece of blog, but it turns out to be bland and dud.
Well, guys, these are some parts of the marketing that you need to dig in deep. So, roll up your sleeves and before you start to implement them, start asking why and how I can possibly do better than this.
This section is particularly for the newbie. Did you know what digital marketing consists of?
These are the 6 layers of digital marketing strategies that you need to focus on.
Goals / Objectives: Increases Sales – Increases Traffic – More Reach and Clicks.
Devices: Smart Devices.
Purpose Of Marketing: Increased Sales – To Create Brand Awareness
Profiling The Customers: Demographics Of the Customer
Locations: City – Country – Continent
Timeline: Time Frame For ROI
I guess that was enough information, now let's just get to the part for which you have been reading this article in the first place.
You Have No Goals Or You Have More Than One Goal In Mind
This is for all of the internet marketing newbies, you need to organize a marketing strategy while keeping in mind a single goal which you need to fulfill.
Remember, success does not come over the night. You ought to take baby steps so that your business grows.
As a matter of fact, even a unique plan sometimes is not enough for marketing your brand while it increases sales.
So, that is why most of the experts of this domain suggest that marketers ought to keep a single goal in mind. They need to focus solely focus upon the tactics that compel their customers.
What happens when you try to fulfill every need of the business? You'd simply make the process more complex than it already trusts me, you are bound to fail.
Extreme Push Effort With Little Or Not Pull Effort
This one is for all the desperate marketer out there. Most of them forget the importance of pull and push effort communication. Now, most of you would be scratching your head and wondering what are these?
Well, the push effort communication is when the markets insist on their consumers / potential clients to fulfill their goals.
Whereas, the pull effort communication is a strategy that is planned in such a way that the customers with their own will and consent fulfill the marketing goals and needs of the newly established business venture.
After all, it might not be a bad idea to be using both push and pull communication effort, but you'd have to remember that keeping a balance between both is imperative.
Focusing More On The Business Product Or Services And Not On Customer
Well, one of the most common reasons that the newbies are bound to fail is when they start to focus more on their business products and services and not on the needs and wants of the customers.
Failing To Follow The On Going Trends
Are you familiar with the current trends for your business gains? If your answer is yes, believe me, you can simply rule the world of digital marketing.
However, most of the digital marketers ought to know the importance of the on-going trends of their business gains while they carefully plan the strategies.
Perhaps this is considered to be one of the biggest reason that most of the startups fail.
Not Flexible Enough
You need to keep in mind that if you are opting for inflexible techniques with well-planned strategies, they simply do not work in the digital marketing world.
At the point when objectives are set, strategies and tactic should have been balanced from time to time subject to the customer designs, web list designs, and other automated segments.
Marketing And Sales Terms Are Not Well-Aligned
Having a marketing department and a sales department for your business is not that important, what is important, is the condition of communication between them.
If they are not communicating with them rightfully, at some point they'd come up short on understanding the activities and responsibilities of one another.
Absence Of Research
Well, you might be well aware of the fact that both online and offline strategies or marketing are mainly focused on the consumer. The business should know about their target audience, their needs, their wants, and what luxuries that they are expecting.
So, the techniques should give what their potential customers might need. Much the same as the SEO and content marketing requirements to concentrate more on the keywords and the quality of content.
While, for internet marketing and email marketing, the process ought to underline more on client patterns and their commitment.
All of the newbie marketers, increasing your brand awareness is just like sowing a seed in the ground. You need to have a lot of patience for it reap until you can benefit from it.
Author Bio: Justin Mark has been running his digital marketing agency "City Local Pro" for more than few years. The mutual interest in digital marketing took me here, where I opt online marketing as a profession. My tactics and content marketing strategies are not bound by any form but confide the latest trends and happenings of digital marketing and the ways SEO is tackling it. To stay connected with what's latest, my posts are a great help.