SEO is a practice that grows from time to time. You can research and develop great content. You can use all your knowledge to present the best. But how do you make sure that it reaches your audience? Optimization is the answer!
Every content published on the web seeks recognition. Every person in the digital world works to achieve the same. SEO is that one tool that boosts the growth that we've been looking for. The need of the hour is to get as many shares and reach as many people possible. The basic goal of receiving traffic becomes possible by using Search Engine Optimization. But everybody who knows the basics knows that it is an ever-changing process.
Matt Cutts from Google says: "SEO is like a resume. You polish it so you have your best foot forward." And that is exactly what SEO needs. It needs practice and innovative methods of approach. Any content getting published has to go through a fair amount of optimization.
SEO marketing promises organic growth and it is important to know about it. While innovation is mandatory, we must not forget the basics either. And to grow, the key is to tweak your SEO strategy the best way possible. Here are 5 killer ways to do the same and establish your mark:
5 Killer Ways To Tweak Your SEO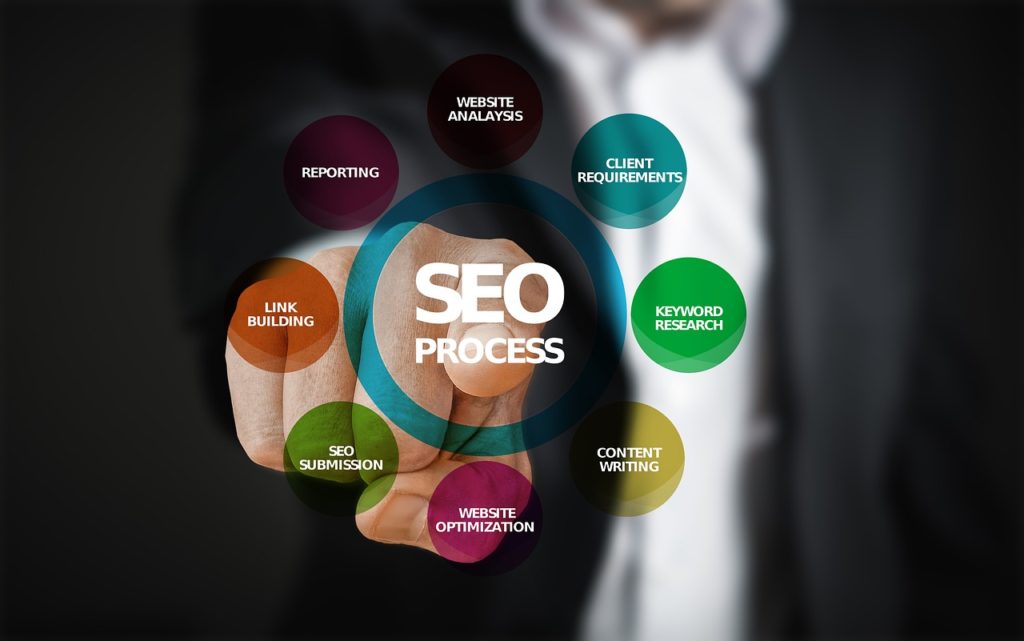 1. Optimize using keywords
Not only a stellar content but also the right keywords decide your visibility. Identify the keywords and know how to use them. You should use keywords but not overuse them.
Keyword research is important and fetches you the right traffic. None of your SEO activities can begin without keyword relevance. While researching keywords can be a hectic process, it is still a proven method of online learning.
Using keywords help your target audience find you. It helps the search engine algorithm to locate your content. You can help yourself in the process by using Google AdWords Keyword Planner. It is advisable to omit competitive keywords.
You must rather stick to valuable keywords with low competitive index. To target customers for call-to-action, use action-oriented words. Include keywords in key areas. Do not stuff your content with it.
2. Use Meta Description
Meta Descriptions are the first thing that search engines display to the user. It is a method used to ease up searches and educate readers about the content.
If you do not have a Meta Description for your pages, then engines might create a default version for you. While these descriptions may be good, it is advisable to create your own. Adding a unique meta description will drive traffic to your site.
Hence, use them for every page. Write compelling descriptions that are like call-to-action for any visitor. Call-to-actions are very valuable as they help your leads get converted to customers. Never fail to embrace this option!
3. Know the value of links
Use great links both internal and external, but only the ones related to your content. The greater the number of links, the greater is your search engine rank.
However, only the good quality links stand out. Adding links also add up to your credibility. If you add external links to reliable sources, you earn credibility for your content.
Internal links are great ways to promote your own site without spending a penny. Internal links are marketing essentials as it ensures that a user spends more time on your site. They also increase the readability of your site in a decent way.
Link building is important and the perfect article knows how to balance both the techniques. Not only this but try getting your links featured too. If an established page links back to you, your SEO gets tweaked automatically. Never ever miss out a chance!
4. Improve site navigation and load time
Any search engine prefers a site that offers great user experience. If your site is slow to load and is not properly structured, you lose your audience by a great number. Nobody likes waiting as time is a valuable entity.
Slow loading time suggests a loss in probable readers. Your site has to be neat and organized. Imagine a user looking for a specific content on your site. If you are unable to provide the right path, will he visit your site ever again?
You can try every creative method to compel but never confuse your readers. If your site lacks proper and easy navigation, you're at a big-time loss already!
5. Make it social-media friendly
While your site is the information you want to display, social media is how you market it. To increase your content's visibility, digital marketing is the key. And digital marketing runs majorly on social media.
Facebook, Instagram, and Twitter are some platforms with the highest user base. It is important to optimize your content based on their specific requirements.
Once you do so, you can reach millions of users all across the web. The content on your site should be easily accessible for any user. It should come with a share option for any social media platform. Sharing buttons must be available for every content you publish. Keep your social subscribers engaged always!
These will help you improve your rank. But one must not forget the value of a great content too. Different types of engaging content boosts traffic to a greater extent. And only valuable content when optimized can reach its target audience. The basic goal of any search engine is to provide the better user experience. Optimize your content to meet this goal. And nothing can stop you from taking it to a greater height.
Author Bio:
MARY JONES is the co-founder & editor-in-chief at TopMyGrades which focuses on Content Marketing Strategy for clients from the Education industry in the US, Canada & UK. Mary has conducted a series of webinars for AssignmentEssayHelp. She has extensive content editing experience and has worked with MSNBC, NewsCred & Scripted. She has also authored blogs on Lifehack.org, Wn.com, Medium.com, Minds.com and many more digital publications.