An engaging content is the backbone of any business. Content is the key-maker of a company that decides its position, growth, and establishes it as a brand.
Think of those catchy lines from your favourite brands.
'No one can eat just one'- Lays
'Beautiful one day, perfect the next' – Queensland Tourist Board
You can never forget these punchlines associated with the brand advertisement. A content strategy aims to entice customers and have some long-term business with them. Your business is to sell, to promote and content is a weapon you use to strengthen your position in the market. You give an insight of your product by writing about it and narrating a few anecdotes related to your business. Customers read to know you more, and thus, the chances of investment increase.
Let us suppose you are looking for a Spoken English class online and come across two different websites of two different organizations. The first one tells about the different curriculum offered and the fee structure at all levels. The second website, on the other hand, gives you a brief on its teaching methodology, a page where you can read the student reviews, and an interesting success story of students. Definitely, the second website will have more traffic and more queries. It has added content that works in its favor.
How to Create a Content For your Business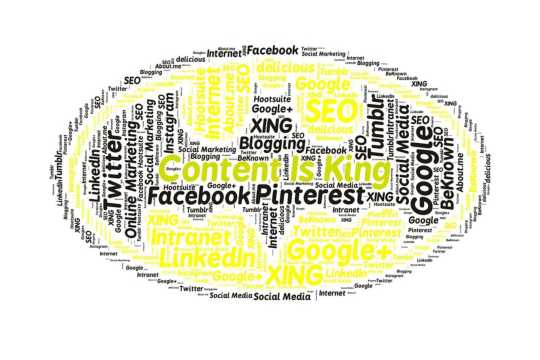 We are enlisting some ways here to improve your content and how to develop content that promises a big business:
1. Know your Audience
A good communication follows this key line. Above all, you are marketing yourself through your writing. Write what the consumers want, step into their shoes and think according to them. If your customer is the young age group, your content must be fresh and the keywords used should be of their interest.
Learn about the Search Engine Optimization (SEO) tools to advance your keywords. If you run a fitness business, talk about the benefits of exercise through a separate blog post or a motivational video, show some comparative pictures of then and now changes.
If it is for children, tell the parents how your product is safe and build an emotional connect by writing on child nourishment. Write as per the demand, which people can read and relate to. Keep it simple yet informative.
2. Give a Scoop of how you Work
This might not affect you much but the consumers can feel connected to you this way, Time to time give them news on your new launches, Upload a video showing how your products are made and tested under supervisions.
Write about the campus recruitment drive you held in different colleges to give new talents a chance. These are mere advertising methods, but a sure shot means to gain public confidence.
3. A Contact Zone
Your business should be accessible to consumers. Many companies have their own contact forum where the customers can interact and directly read about the FAQs. Write about the general questions that could be asked so that the consumers feel safe investing in your product. Conduct a monthly quiz, or invite people to share their experiences with your brand.
A founder's message can also be added to the home page to establish you as a trustworthy brand where stakeholders take responsibilities of the business.
4. Social Media
Many companies have their own channels or blogs where they connect with people. For example, many travel companies also have a travel page on Facebook where they post the holiday pictures of their happy customers.
Every consumer website you see like Amazon will have the customer review section. Allow customers and reviewers to leave their story for others to read, obviously this could be filtered and then presented. This way you'll have genuine responses to share without making any extra effort too.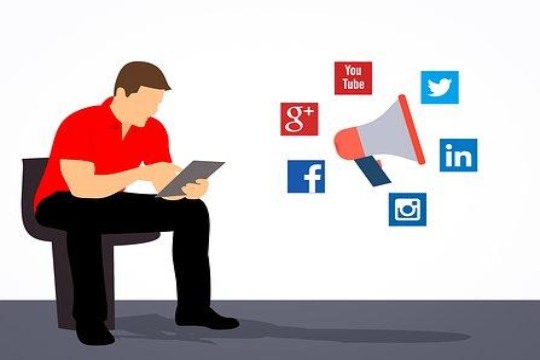 5. Keep it Dynamic
Don't just stick to one format, or style, or writing. Experiment with your content. Someday a case study can be used with appropriate subjects, other days an interview of some expert in the industry.
A regular blog post stating the pros and cons of a situation or a factual writing of your company's recent annual event can do the trick.
Every big shot business has an individual panel, a separate content marketing team that provides them with the best content solutions to make their popularity rise. They know that the audience demands something new and exciting to read.
These content specialists advise you on how to use facts and figures in your content to achieve those extra marks. So, avoid writing the same boring stuff and spice up your writing every day.
6. Keep the Legal Aspects in Mind
When you are a big brand, you are vulnerable to people who would like to sue you to extort money from you for every little mistake that you make – and that includes your blog posts, advertising copies, and social media posts. Not many writers out there know about the legal aspects of their 'writing'.
In such cases, you might want to run your content through the best business law assignment help providers online who can make sure that your content does not contain anything that is controversial or 'against the law'. They deal with business law assignments from students around the world which makes them experts in understanding the differences in the legalities of different countries and regions and can hence, offer you excellent advice in this area.
7. The 7 C's of Communication
A content writer should read people's mind. Take care of the language you use while writing anything. The words used should not be offensive or biased toward any community in any way. Here you can follow the 7 C's of communication to never go wrong. These are:
Completeness
Concreteness
Courtesy
Correctness
Clarity
Consideration
Conciseness
Google to learn more about them in detail. They serve as the basic guideline for an effective written communication.
8. Curate
A smart business owner keeps an eye on the outside world too, especially on topics related to his own business. If you come across good write-ups on other websites share them as links or scribble your own thought process on the published content. Sharing is always caring and remember, opinions count. Increase your awareness and be updated about the competitions around.
9. Keep it Audio-Visual
Eyes catch more and ears remember more. The human sense organs work actively so enrich your content with some relevant images and videos to support. For example, you can create a slideshow presentation to show the growth rate of your brand. Add pictures of every customer who gives you a positive review.
Content Marketing is a powerful tool which, when utilized constructively, can be quite fruitful for your business. While you educate, aware, and build your audience, make sure to keep the content short, simple, and relevant to the topic. Don't just write to write, you can be a good writer, but to market your content you must possess some skillful writing as well as marketing techniques.
Being expressive does wonder to your content. Write only what is ethically true because what you write makes you 'who you are'.
Author Bio: Kristy Murphy is the outreach manager at GoAssignmentHelp, A site dedicated to providing high quality assignments to students. She has more than 8 years of experience in writing. In her free time, she loves sharing travel experiences, so that it helps others when they travel.