A good branding strategy is not all about gaining a competitive advantage over others in the market. You need to get your prospects to see your company as the sole provider of a solution to their problems or needs. A good brand should clearly deliver the message to the target audience, confirm your credibility and create customer loyalty. It should also connect the targeted prospects with your services and motivate them to take action. Here are the top five ways to brand your company today.
5 Ways to Brand Your Company and Increase Sales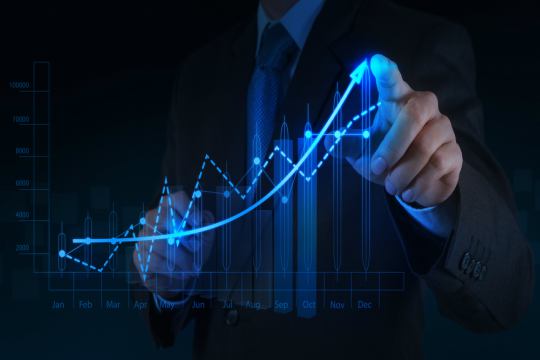 1. Come Up with a Comprehensive Budget
You need to determine how much money you are going to spend on branding. A good rule of thumb is to spend money on a strategy that has a higher ROI. This is possible if you know what you are paying for.
It is advisable you spend no more than 10 percent of your gross revenues on branding and marketing if the company has been in business for less than three years.
Companies that have been in business for three to five years can spend up to 20 percent. You can opt for inexpensive options that cost as low as $400 or more advanced variants that cost up to $10,000.
2. Hire a Professional
There are many branding professionals out there. It is worth giving them a shot, especially if you don't know how to go about the entire process.
A professional will brand your company in a better way, leading to more positive experiences. You must employ the best practices when choosing a branding company lest you end up with scammers and you can also ask for recommendations from those who have had a previous experience. You can also schedule interviews with potential experts.
3. Determine What Your Company Wants to be Known For
You want to be known as an experienced, trustworthy, reliable, professional and quality-oriented contractor. Your brand should communicate all these elements in a clear and concise manner and make the company be selected.
In order to do this build your brand based on personality and character. Let it portray consistent positive experiences your prospective customers will get once they initiate an engagement with you.
4. Choose a Compatible Logo
The logo you choose for your company is nearly as important as the services you offer. A good logo will stay on your customers' minds and remind them of the value your company offers. Take for example auto zone rentals. Their simple logo is both appealing and suitable for the kind of business.
The logo will also help you gain an advantage over your competitors. Colors play an important role in how a logo is perceived by customers. They tend to stimulate the feelings of passion, love, and trust. Primary colors such as blue and red can evoke comfort, faith, understanding and confidence. Yellow can stimulate joy, vitality, energy and newness.
It is also important to consider a color that represents the personality of your brand. Choose a combination that makes you stand out. Go for a color that is far much different from your main competitor to help customers distinguish between the two of you. It is also advisable to use the right font when designing. You can either go with Serif fonts, Times New Roman or Print Newspapers.
5. Build a Website around Your Company Logo
You need to build a website that matches your logo. Doing this gives you an opportunity to tell customers why they should trust you. It also allows you to establish a consistent online presence. The company logo should influence how your website will look like and what feeling it will convey. For instance, the website's color scheme should match your logo's to make a good design sense.
Your website can also be designed based on the shape of the logo. The unique shape of elements on your logo add more value and improve your identity online. Use all the styles and values exhibited on your logo as guidelines. If your logo has simple clean lines, the website should be just as clean and simple.
Developing a strong brand for your company is an important process you cannot ignore. It can lead to more customers, strong market presence, and solid trust if done the right way. The five tips discussed above will provide you with useful insights on how to brand your company and increase sales.
Author: Dustin Ford