Today we know that it is not enough to provide information about our products and services to our clients and prospects, we also need to take care of our internal public, company employees, professionals who make the business turn and create new products and better ways to perform the services provided.
Let's talk more in detail about some of the business communication tips that best apply to small businesses.
How to Improve Business Communication?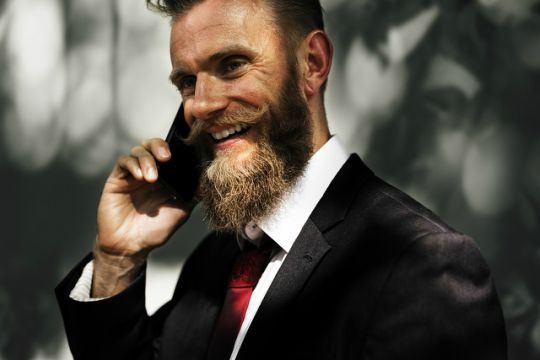 1. Have an Official & Centralized Information Dissemination Site
In several companies where we work, because there is no formal internal communication means, everyone tries to solve this lack in the best possible way. Therefore, they tend to use various means of communication, such as murals, emails, informational and even verbally.
It is important to explain why a request is made to the team, making clear what the main objectives of the proposal are. The manager should explain how it will work in the company environment.
2. Interactivity Makes the Difference
Allowing employees to interact with communication, in addition to making information more attractive, enables and makes the communication environment a means for discussing ideas and alignments. Another very important factor of interactivity is the possibility of evaluating whether the transmitted messages are actually understood.
To have good communication in the workplace, the leader should encourage employees to question, valuing the questions, even if they have been done at another time. If you have not assimilated some information, it is important that the team is not afraid to ask the manager to repeat them.
3. Link Information to Operational Processes
The communication process, mainly when there is interactivity of employees, is a cultural issue of the company and its implementation then requires a change of culture. One of the characteristics that we have seen the best result in the implementation of this culture is linking the information to operational processes. The employee will consume the information when performing some of its operational activities.
It is critical to understand who is accessing your messages, what device it is, what area of ​​the company it belongs to, its age group, and even cross-check this data with each employee's performance and productivity assessments. Only then can you validate your project and really understand whether your business communication is effective and efficient.
4. Intranet
As the name implies, this is an internal network, a kind of corporate internet that facilitates the exchange of information between all areas of the company. With restricted access to managers and employees, it can be used in addition to other tools, such as disclosing news and announcements. Your weakness is the permanent need for updating.
5. Accessibility of Information
Depending on the means of communication adopted and the company's internal policies, the information does not always reach all or need to be redirected through hierarchical levels that can generate communication noises and even delay the communication of information. You need to ensure that your message is accessible also from this type of device or runs the risk of losing much in its strategy and results.
6. Opening and Listening To Employees
Something important to have good communication is also to know how to listen. So you can evaluate the expectations of employees in relation to the company and have a source of ideas that in addition to being extremely useful for company, values ​​the employee.
Sharing ideas is a great way to increase the dialogue in the corporate space. It is interesting to encourage employees to exchange experiences with each other, exposing different points of view and proposing new suggestions for the company's development.
7. Use Advance Technology
There are many types of tools that can be used to facilitate communication. These tools can help track the progress of a project so that everyone knows what remains to be done. While face-to-face communication is always important, office telephone systems can help in this process, saving time and helping to document the work.
You have to use technology to make your communication reach as many places as possible, and more people as well. There may even be access restrictions on this path, targets and directions, but your business needs to be able to deliver the message wherever it is and at the highest quality.
8. Transparency
Finally, more than cutting-edge technology and a well-crafted message, you need to be sincere and transparent in your business communication. Trying to paint the image and position of your company in front of the public, or your true situation with employees, will only weaken your brand and prevent it from receiving real feedback from those who matter most.
Author Bio
David J. is a business analyst for unified communication, after working on several projects he has been serving in the field of Telecommunication and helping small businesses to grow further by choosing right  PBX System Dubai.