Launching a business comes with a lot of decisions. One of the most important decisions is coming up with a great business name.
Your company's name is part of your brand, and the first introduction customers have to your business. It has to explain what you do but be simple enough for people to easily remember.
Not only does your business name reflect what services or products you offer, it can be an important enticer for investors and partners to help your company grow.
There's a lot riding on having the right name, and it doesn't help that there isn't a hard set of rules when you're coming up with a great name. But keeping a few helpful tips in mind makes it a lot easier to find a name you will be proud to have represent your business.
5 Ways to Naming a Business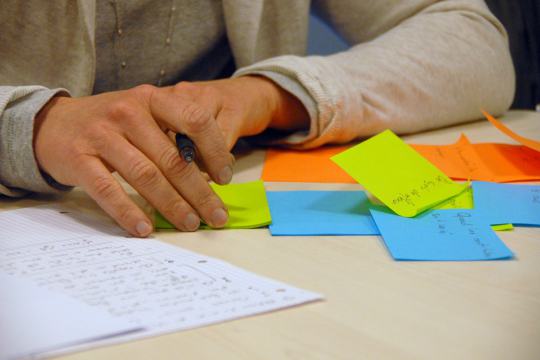 1. Be Creative to Rise Above Clutter
So much is competing for attention. When you are getting your business off the ground, you are competing for customer attention like never before. In order to stand out from the crowd, you have to quickly communicate your company's unique message and place in the industry quickly. Getting creative with a distinct name is the best way to do that.
Brainstorm exactly what your business offers in your particular industry. Also look at some of the names of competitors to see what approach they took. Knowing what's out there can help get the creative ideas flowing, while also preventing you from deciding on something that's already been done. That will not only assist in coming up with a business name that not only embodies your brand, but stands out in from the clutter.
2. Keep Things Simple & Straightforward in Business Name
Just because you want your business name to stand out doesn't mean it should be too off-the-wall. Shorter business names are not only easier to remember, but they fit better on business cards and other advertising products. Changing up spellings or including special characters should be avoided as they not only make your company's name hard to remember, but hard to use as a brand too.
One great approach is to have your business's name reflect your services. Customers get confused if they have to wonder what your business is about just by looking at the name. If the business name gives a clue about what you are about it can help with marketing your business and makes it easier for people to share as well.
3. Tie in Names With Domains
In the digital age, more and more businesses are dependent on social media and online platforms to get their message out. Because your company will be so reliant on online platforms it's important to consider brand domain names when choosing a business name. Your domain will be closely tied to your business name, so making sure you have a name that works online as well as in-store is important.
There's a lot of clutter floating around on the internet. Avoiding industry jargon and bland keywords that could easily describe competitors is ideal. Also make sure to avoid a company name that is too specific and limits your business's ability to expand and adapt to new technologies in the future. Having a short, easily recognizable company name that can easily draw people to your online platforms is your best bet.
4. Test Out Your Name
Once you think you've nailed the perfect name, it never hurts to try it out. Say your company's name out loud to make sure it is easy to pronounce. Enlist the help of others – whether friends and family or even startup partners – to see how it sounds to others. Doing a little consumer research to figure out the expectations of target customers can help refine a name as well.
Of course, before you settle on a name, make sure to double check it against trademarks. Nothing disappoints faster than committing your business to a name only to find out it's already being used. This includes testing your name against others online for similarities or other websites that consumers may accidentally bring up while looking for your page.
5. Don't Get Stuck: Consult the Experts
Coming up with a good business name can be tricky. If you are finding yourself stuck, it never hurts to get professional help. Naming firms like BrandBucket can help filter out great name choices from the bad to help you stand out. With so many competing for consumer attention, having a catchy business name is more important than ever before.
Hiring a branding expert is typically not as expensive as people think, and often the experts can help entrepreneurs settle on a name so they focus on other aspects of their business.
Author Bio:
Carolyn Clarke is a serial entrepreneur turned business consultant who's spent the past decade helping new businesses move from startups to fully-fledged operations. When she's not in her startup sandbox, she enjoys water skiing on Lake Tahoe, where she lives with her two kids, husband, and golden retriever, Scout.