New year, New business plans! Right?
Just like the previous year, we've compiled a list of the most profitable small businesses and industries with respect to the high-profit margin.
Sageworks published a report in which they revealed some of the most profitable industries with respect to pre-tax net profit margin. They handpicked profitable small businesses after a 12 month analysis of privately held companies.
It is worth mentioning here that most of the profitable small businesses were from services sectors. To start these businesses, specialized certifications and education are required. These certifications and licenses are the big entry barrier to get started.
However, it doesn't mean that other types of profitable small businesses will not be lucrative. Look at the manufacturing, construction and transportation businesses; you will get an idea about how much these niches have profit returns.
Well, here are the most profitable business ideas which you can consider for starting a new business in 2022.
21 Most Profitable Small Businesses in 2022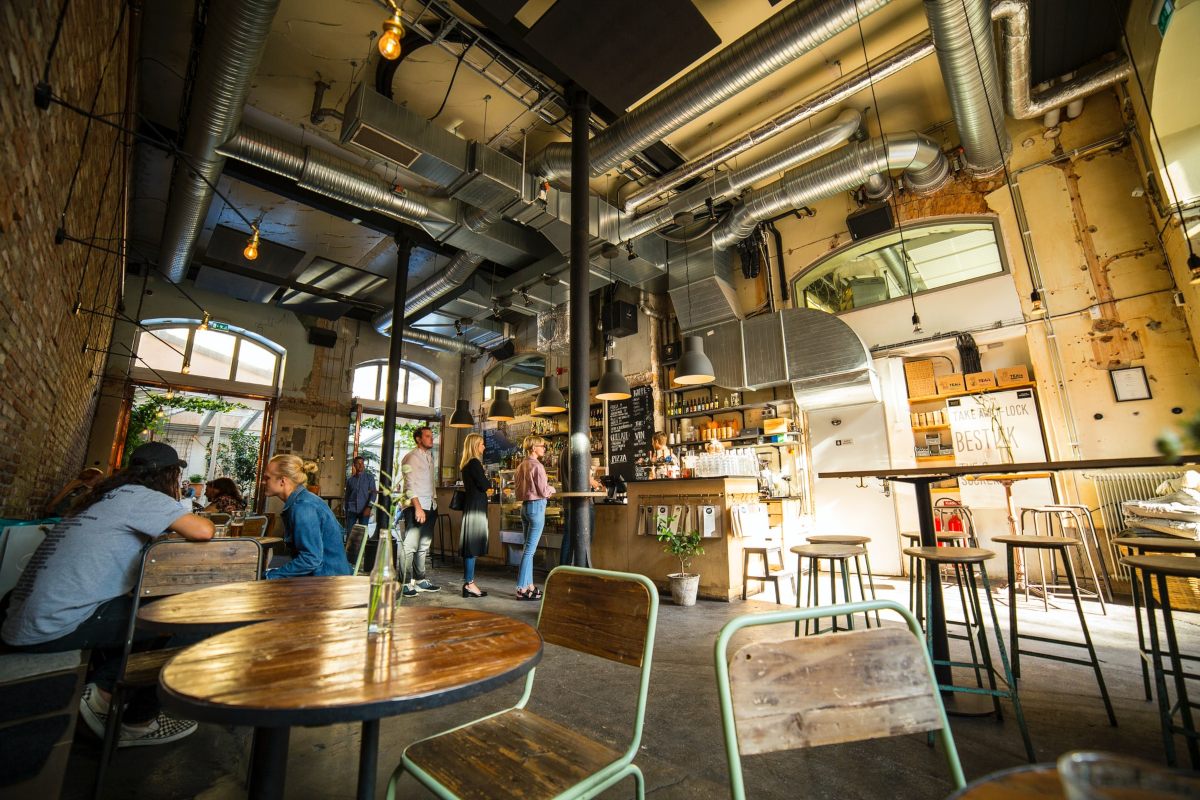 1. Accounting, Taxation and Financial Services (18.4%)
Accounts and finance is a compulsory component of businesses. No matter, what type of business is and what is the size of the firm? The company's management has to set up an accounting and finance department to manage their business financial matters.
It is the most profitable business in the world because accounts and finance is the backbone of the organizations. If you are a chartered accountant or a certified public accountant, you can offer your accounting and financial services to organizations. Similarly, you can also offer bookkeeping, Payroll and taxation services.
It is predicted that accounting, taxation, bookkeeping and financial services will the most profitable small businesses in 2022.
If you are planning to start this business on a small scale, you will have to acquire accounting certification from your own country's supreme accounting body.
Related: The Importance of Accounting Service for Small Business
2. Lessors of Real Estate (17.9%)
These days, the real estate business is at its peak. Those people, who lent their buildings and plots to companies, are earning handsome rental income on monthly basis.
If you've got an investment and you are looking for the most profitable business niche for earning handsome income, then choose this industry.
3. Legal Services (17.4%)
Offering legal services is another lucrative business idea. Lawyers and barristers usually charge thousands of dollars to resolve lawsuits.
The main reason behind high business profitability is that lawyers invest lots of time and money in their degrees and certifications. So, they charge high due to their specialized services.
You can also start this business independently, but you need to get Law degrees, specialized training and a license to operate in your country.
4. Management of Companies and Enterprises (16.0%)
Busy entrepreneurs and business owners do not have much time to manage their human resources and business. If you are good in HR and business management, you should start this business.
The good thing is that you can offer HR and business management consultancy services and make good bucks each month.
5. Real Estate Activities (14.9%)
Like renting out your real estate property, you can also render real estate services such as real estate consultancy and construction services.
This business has high a profitability ratio and considered that it will become the most profitable business idea for 2022.
6. Offices of the Dentists (14.8%)
Just like accounting and legal services, the profitability ratio of dentists' offices is also high. To become a certified dentist, one must have to get a degree in dentistry as well as a license to start a healthcare business.
No matter whether the economy is at its peak or staggering, people need healthcare services at any cost. If you want to go one step further, you can study to become an orthodontist. These doctors specialize in moving teeth around with braces, Invisalign and many other technologies.
7. Real Estate and Brokers' Offices (14.3%)
This is one of the most profitable small businesses for the year 2022. Last year, the profitability ratio for real estate and brokerage business was low. However, it is expected that the brokerage and real estate business will become a money making business.
In this small business, the entry barriers are quite low. However, you may need a brokerage license to start a business.
8. Non-Metallic Mineral Mining and Quarrying (13.2%)
From the last few years, this industry is continuously rising with respect to profitability. Due to high profitability, theses businesses are expanding and creating more jobs such as truck drivers, mining machine operators, construction supervisors and sales workers.
9. Health Practitioners Offices (13.0%)
Everyone wants a good health. For this purpose, people usually contact health practitioners to improve their health conditions. From psychiatrists to physical therapists to podiatrists, all are making good bucks each month.
Just like dentists and other specialized services, health practitioners spend a lot of time on certifications and training. If you want to start this most profitable business, you will have to acquire a degree as well as a license to get started.
10. Religions Organizations (12.4%)
Unlike businesses (for profit purpose), religious organizations run on charity and they continuously need money to operate.
These non-profit organizations get lots of funds from the public and enjoy good profitability after all expenses. But these organizations are not for profit, so they allocate the remaining funds to other works in order to achieve their goals and objectives.
11. Medical and Diagnostic Laboratories (12.1%)
Entrepreneurs have always been finding new and innovative business start-up ideas. The medical field has provided many ideas. Opening medical and diagnostic laboratories is one of them.
You can either opt for an existing laboratory, buy it, renovate it, employ medical technologists and open it to work. The other option is to build a brand new infrastructure. In recent years, the profitability of this industry has seen to be increased significantly.
12. Land Subdivision (12.1%)
The land subdivision industry has been in trend for a few years. With the increase in apartment usage and the decrease in the single-unit housing system, the land division is becoming a necessity. Opting for this industry will prove to be highly profitable and beneficial.
13. Automotive Equipment Rental and Leasing (12.0%)
If you have an amount of investment for your startup idea, renting and leasing vehicles can be much of a good idea. Renting cars for short-time basis and leasing on a long-term basis provides you with a long-term continuous earning with a one-time investment.
Entrepreneurs should prefer this industry in 2022 for a profitable small business.
14. Warehousing and Storage (11.0%)
Storing goods that are in bulk quantity is a headache to many. Keeping a check on the goods and their security while managing your business becomes chaotic and hard to manage.
Here comes the usage of warehouses and the storage industry as a lifesaver. People opt for renting warehouses and other storage places to store their goods.
If you are an entrepreneur and are looking for a profitable business opportunity, this can be your lucky chance. Invest in building or purchasing a warehouse or any other storage place. Rent these places to the people in need and earn continuous earnings with almost zero effort.
15. Death Care Services (10.8%)
When someone dies, his loved ones are not only left with the grief of this loss but also with the huge responsibility of managing a decent burial for the departed soul.
Entrepreneurs found an ethical way of earning from this situation. Providing death care services proved to be a good source of income and also a way of unburdening the people at the time of the deaths of their close ones.
Death Care Services include complete management for the burial of the dead. From arranging his funeral to preparing the casket and embalming, everything falls under these services.
16. Professional, Scientific & Technical Services (10.6%)
A professional, a scientific or a technical organization or a company needs to look after various aspects. They have to perform many tasks to keep their business smooth and properly running. To ease their burden, they can hire services from others. These services constitute the professional, scientific and technical services industry.
If you are planning to provide such services as a business, you should be prepared for services like legal representation, bookkeeping, research, specialized designing, engineering, veterinary services, and many other professionals, scientific and technical services.
17. Management, Scientific and Technical Consulting Services (10.3%)
Providing consulting services for management, scientific and technical industries is a much lucrative business idea. Most importantly, you can initiate and progress your consultancy services as a home-based business which will also prove to be cost-effective.
These services include specialized consultancy for finance, marketing, corporate strategy and many other services for an overall better business plan.
18. Specialized Design Services (10.2%)
This industry is basically a sub-categorization of professional, scientific and technical services. As it contains a wide range of content, it is generally categorized as a separate industry. Do know that these special designing services do not contain architecture, engineering and computer designing.
As a small business idea, it can prove much profitable. You can either recruit graduates as employees for your business or else you can enter the field after earning a bachelor's degree.
19. Schools and instruction (9.8%)
Providing education is purely a non-profit service. But when you provide training or education to people, particularly students, you can earn from it to some extend. To only for your personal in-come, making profits is also important to improve the quality of education you provide.
This education is not necessarily the traditional one. It can be any instruction institute, where you provide education to the people over different topics as per their requirements and needs.
20. Support Activities For Road Transportation (9.7%)
These activities include a range of work for road transportation except vehicle towing.  Different road operations, cargo surveys, vehicle delivery service, loading and unloading at terminals, snow removal, toll road operations, street cleaning, and many more services related to road transportation.
Opting for this industry as a small business idea can be a very lucrative business idea. Hire laborers and other professionals to perform these tasks. Get yourself a small business team including members that have a good knowledge of the field.
But do not entirely depend on them. Be vigilant. Get properly equipped with the required knowledge to tackle every kind of situation.
21. IT Services & Consulting (11.79%)
Although most people think that they know modern technology very well, they often fail in using it properly. Especially the older people do often need help with mobile phones and other tech devices.
Sometimes people might end up in the hands of hackers due to their lesser knowledge of technology. At these points, the free customer support, available on every mobile, is just not enough. They will need to contact other service providers.
If you have good IT knowledge, do try your luck in IT support as a lucrative small investment business idea. It can take you to the profits, you would not even have imagined.
All of these above lucrative industries and their respective ebdita are according to the Sageworks record 2017. Some more profitable small businesses for the upcoming year 2022 with their ebdita values are as follows:
Child Care & Family Services (9.73%)
Highways & Rail Tracks (10.91%)
Home Furnishings Retailers (12.88%)
Management Consulting Services (9.73%)
Household Products (16.10%)
Golf Courses (13.36%)
Office Equipment & Supplies Rental (9.73%)
E-commerce & Marketplace Services (19.63%)
Other Online Services (19.63%)
Vending Machine Providers (9.47%)
Child Care & Family Services (9.73%)
It is also expected that the future technology trends are going to change. So, it is clear that the future small businesses will also be changed.
In order to secure your future, you should start a business which will not only make money in 2022 but also survive in the upcoming years. Do a great market research, find a problem and make an excellent business plan to execute your business idea. Best of luck!
More Read: