Are you interested in starting a resume writing business? Here are 5 steps on how to start a resume writing business at home.
Overview of a Resume Writing Business
Resume writing is an art and it should be used in resume to create a good impression on the potential employer. Instead of creating a resume with a boring list of skills and experiences, it should be eye catchy and interesting paper to read.
Every year, hundreds of thousands of college students complete their graduate studies and jump into the market to get a dream job.
For this purpose, they need resumes and cover letters to apply for the vacant positions. But unfortunately, a majority of fresh graduates don't get jobs because they don't know how to write a perfect resume for a specific job. In this regard, they hire professional resume writers and spend hundreds of dollars to get professionally written resumes.
If you are an experienced resume writer, a human resource manager, a recruiter and want to make money online, then resume writing services could be your next profitable home based business idea for you. Here are 5 Steps to start an online resume writing business.
5 Steps to Start an Home Based Resume Writing Business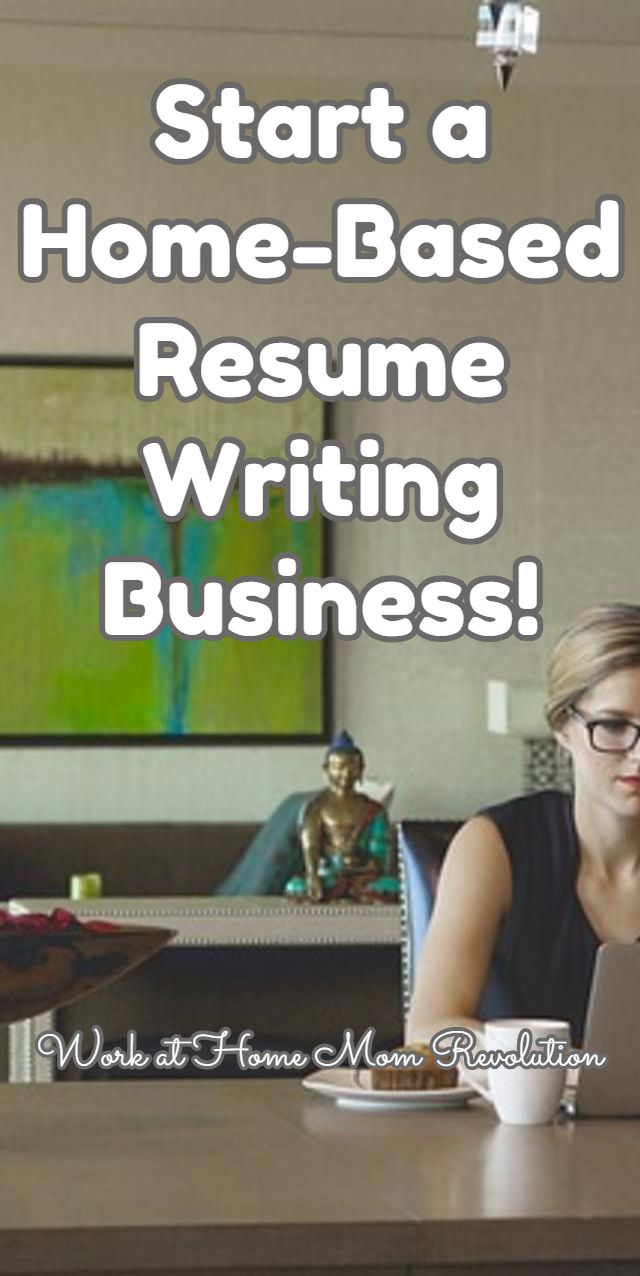 1. Identify Your Skills and Previous Experience
Before you dive in this small scale business, you will have to explore your previous skills and experience. Communication and writing skills are also very important in this profession. So, choose this profession carefully.
Almost every job has different specifications with respect to its nature. So, pick your specific niche and become an expert in it.
Let's say, you have a good experience in the auto industry and you have a good know how about this niche like good or bad points or major challenges in the auto industry. In this way, you can easily craft a good resume that will help the candidates to get a job.
2. Write Your Resume Writing Business Plan
For every startup business, planning is very important. It helps the entrepreneur to set specific goals and objectives and keep him on track.
To save your precious time, don't go for 5Y Business Plan. All you need is to grab a blank page and write a One-page business plan.
Related: 10 Business Plan Templates You Can Download Free
3. Signup on Social Media Profiles
Create your social media accounts and showcase your resume writing skills or portfolio with your friends and followers. However, you can also create a separate page in order to offer your resume writing services to the more online audience.
Likewise other social media sites, LinkedIn is the largest social media website for professionals to connect with each other. So, don't ignore this platform as you can get dozens of orders from this site.
4. Join Freelance Websites
If you want to boost your monthly revenue, then why don't you join freelancing websites such as Fiverr, Upwork or Freelancer?
People spend hundreds of thousands of dollars to get professional resume writing services. All you need is to join these sites and offer your resume services at reasonable rates.
5. Create a Personal Blog
To start a resume writing startup business professionally, it is highly advisable that you should create your personal blog or website in order to receive customer orders internationally.
Final Words
While starting an online resume writing business, there is no need to invest high capital. It is a low-cost service business and you can easily start at home.
Read Also: