The online business in Pakistan is growing day by day. Tribune reports that the market size of eCommerce sector is expected to cross $1 Billion this year.
After IT revolution and internet expansion in Pakistan, numbers of Pakistani entrepreneurs launched online businesses and they became successful. Similarly, hundreds of thousands other Pakistanis are also inspired from the successful stories and they want to start their own online businesses.
Likewise others if you are planning to start your own online business in Pakistan, then in this article I'll explain everything, that how you can start and grow your online business in Pakistan.
Types of Online Business in Pakistan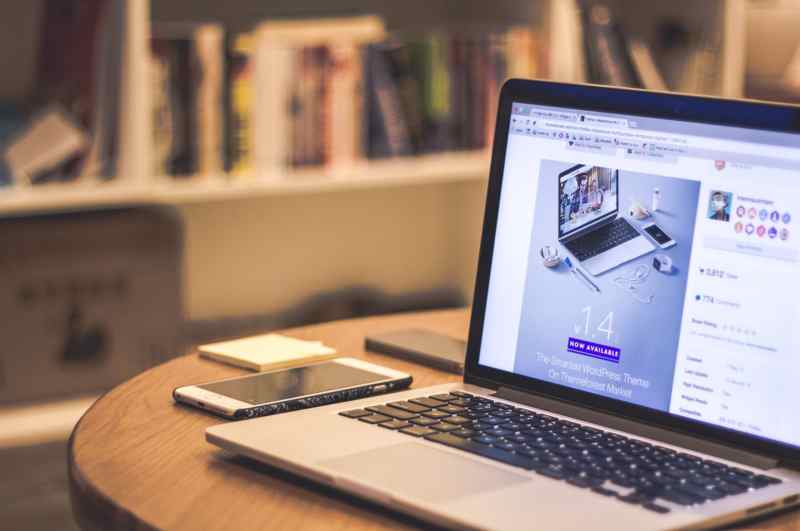 First of all, online businesses can be categorized into several types such as freelancing, affiliate marketing, selling your product and services or blogging. But I categorize online business in to two main categories i.e.
Start online business on other established websites
Start online business on your websites
So, firstly you need to decide in which category you'd like to start your business. Let says, you're going to start your online business on your own websites. This category is further split in to further niches. Either you can start blogging or you can launch eCommerce website in Pakistan. Here are some basic steps of both online businesses you need to follow:
How to Start Blogging in Pakistan?
Blogging is a good hobby for many people. But there are others who are running successful blogs and making a lot of money.
It's true. Successful bloggers are making full time earnings from their blogs. If you want to your own blog here are easy steps you need to follow and launch your own blog:
1. Select your Blog Niche
In first step, you need to decide what is the niche of blog. Niche means what type of blog you want start. For example: business, lifestyle, or consultancy etc. I guess you're willing to start business blog.
2. Choose Blog Name
In second step, you need to come up with excellent blog name. One of our contributes has shared excellent tips on how to name your business. I hope that these tips will helpful for you to come with excellent blog name.
3. Buy Domain Name and Hosting
Once you decide your blog name, the next step is to buy domain name and hosting package. I recommend you to buy domain as well as hosting from NameCheap, because their prices are affordable and provide excellent customer support 24/7/360. If you come up with any issue, they'll sort out for you at any time.
You just need to make your account on NameCheap, find your domain name along with shared hosting and make payment online. The cost of purchasing domain and hosting will not more than Rs. 3,000/- After purchasing your domain and hosting, you'll get your receipt order, and cPanel details in your email. Save these details for further use.
4. Purchase your WP Theme
After purchasing your domain name and hosting, the next step is to setup your WordPress blog. For this purpose, you'll need to purchase a good theme from Themeforest. It is a best market place where you can get premium WP themes with 6 months free of cost product support.
The cost of good blogging themes start from Rs. 5,000/- to Rs. 7,000/-.
5. Setup WordPress Blog Using cPanel
Once you purchase your theme, just login in to your cPanel detail, find WordPress installer and install your WordPress. After installation, you'll further need to go in to the Appearance section of the blog and click on "Themes". From that option, you can install your purchased premium WP theme easily.
6. Import Demo Data and Do Modification
After installation of theme, import demo data and make modifications as per your requirements and start your make money blogging.
How to Start Ecommerce Website in Pakistan?
As I mentioned in the introductory paragraph that the ecommerce industry is booming in Pakistan, you can also reap the rewards, if you start your online business in Pakistan right now. Today, starting and eCommerce website is not so difficult. I think WordPress has made it very easy for everyone to start online businesses with just few clicks.
If you are thinking to sell your products and services online, then you'll have to make your eCommerce website. Again, there are two options. Either you can setup your eCommerce store with WordPress or you can hire any web developer or website development company in Pakistan to develop your custom eCommerce website.
But I think WordPress is better option for starters. Just repeat steps as I mentioned in "How to start your blog" and purchase eCommerce with woocommerce supporting WP themes. After installation of themes, do some setting like upload website content, do basic SEO / local SEO, and modify as per your requirement. Once done, share and advertise your eCommerce website on social media to grow your online business in Pakistan.
Apart from that, if you are going to start online business in Pakistan on other established websites then this niche is also segregated. You can start Freelancing or selling products/services on existing eCommerce stores.
How to Start Freelancing in Pakistan?
If you are thinking to start freelancing, then you don't need to start your website/blog from scratch. There are some freelancing websites where you can go and setup you freelancer account.
After setting up your account, select your niche in which you can render your online services. For example: you can provide content writing services, video making, web development, translation services, or you can become full time virtual assistant.
After selecting your niche, explore your relevant projects and place your bids carefully. If your bid gets selected, then do it with dedication and provide excellent work without any delay. As soon you provide top quality work, you will start getting positive feedbacks and reviews from your freelance customers which will definitely help you to grow your freelance business.
Read Also:
How to Setup your eCommerce Store on Existing eCommerce Sites?
If you have low investment and don't want to start your own eCommerce website, then there are some existing and popular eCommerce websites, where you can sell your products/services by setting up your online store and make good profits.
Creating online store is very easy on such websites because all they want some basic information about you including name, address, email and phone number. At the same time, they will ask you to provide payment method through which they can send your earnings after deducting their commissions.
How to Start Affiliate Marketing Business?
According to Huffington Post, affiliate marketing is continuously growing and it is forecasted that it will reach to $6.8 billion by 2020.
It means that this business niche is profitable and you can also start affiliate marketing business easily. In this business, you just need to sell products and services of other online businesses. For instance, you signup for shareasale (a largest affiliate marketing network on the internet) and you get approved links from reputed online brands for affiliate marketing. Whenever, someone buy any products/services through your link, you'll earn some commission.
If you want to start affiliate marketing business, you can setup your own blog or either you can share your links on social media to start making money. Similarly, there are some websites like Quora and Medium, where you can also write articles and place your affiliate links.
Final Words
If you are still thinking that what online business in Pakistan, you should pursue then here are some articles you can read and pick any idea online business idea which suites you best.
I hope you find this article useful for starting online startup in Pakistan. If you want to recommend anything about small business in Pakistan, then don't hesitate to write in comment box.
Best of Luck!