Opening your own private medical practice is a great way to take all your years of education and medical experience and training and put it in your own hands. The thought of having a practice that you started is very exciting and motivating, but it's also very challenging and complicated. In order for you to have a successful practice, there are many things you need to consider.
From choosing the right type of medical equipment to hiring the right staff that has the same type of passion and drive as you, can be quite an undertaking, not to mention the other facets of insurance credentialing and acquiring a tax ID… those things alone will put a lot on your plate, and that's not even half of it!
With there being so many things to consider when opening your own private medical practice, don't go into the business blindly. Take a look at what you need to keep in mind.
Why Do You Want to Open Your Own Private Medical Practice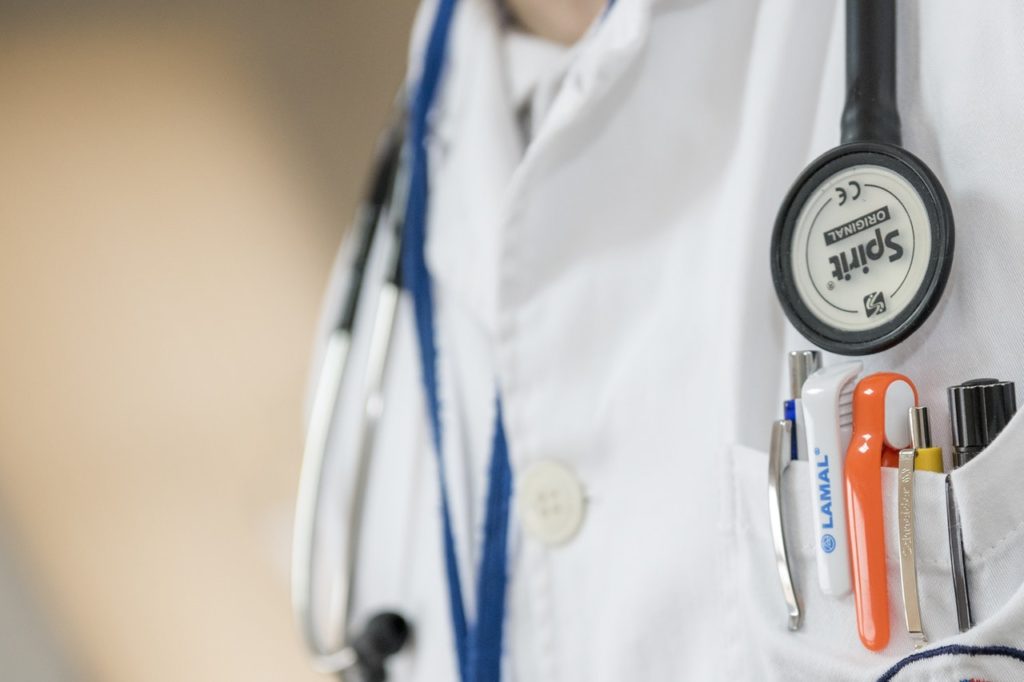 This is a very important question to ask yourself when taking on such a business venture. What's your motivation behind your decision? As a doctor, is it the rewarding feeling you get with every single patient you help? Or is it the entrepreneur in you speaking out?
Maybe it's a little bit of both, but whatever your reasoning may be, just make sure it's a long-term and not a phase you're going through. Remember, being able to "be your own boss" comes with "boss-like" responsibilities that you can't take lightly.
Pro Forma and Financing
There's really no specific or universal formula used starting your own practice, so it might be helpful to you to hire a professional consultant that has started medical practices before and knows the risks and potential pitfalls associated with it. This is a consideration you need to include in your pro forma.
Essentially, your pro forma is a condensed version of a business plan that has realistic revenue expectations, accountability for all your expenses, and debt projections. This is very important when looking for funding your practice.
Bankers are able to look at your pro forma and see what projections are realistic and which ones aren't. When it comes to investments, it's a banker's job to make wise investments and to seriously be considered for funding, your pro forma will project three to five years into the future.
Getting funding for your business through a traditional bank can be a little tricky because a lot of healthcare providers reflect a negative net worth due to the debt they acquired from medical school, so this is when the realistics of your pro forma comes into play.
Banks can see the debts you've accumulated and know that you're somewhat at the mercies of the insurance companies and government for payment, so in knowing that aspect, it can make it a little difficult financially, but not impossible… doctors open practices all the time, it's just something to be mindful of.
Medical Equipment and Staffing
Once you've obtained the loan for your business, now you're ready to get down to the "nitty gritty" of putting together your practice… hiring a solid team and purchasing the right equipment you'll need. This sounds like the fun part of it all, but it's definitely easier said than done.
Electronic Health Record System
An electronic health record (EHR) system is an essential tool for medical providers. This system is your source for patient records, histories, labs and prescriptions, and communications with other providers.
Practice Management System
Your practice management system is essentially the lifeline of your practice. This system working together with the EHR system allows you to keep track of your practice's operations such as your billing and revenue cycle.
Medical Transcription Software
You will need to figure out how you want to incorporate medical transcription into your practice. It can be done via with a staff member, outsource to a medical transcription service, or with voice recognition software. Whichever route you decide to take, timeliness and accuracy are the main points to consider.
Background Check Services
Staffing in the medical field handle lots of sensitive patient information which is why private medical practices are founded on trust.
You need to be able to trust your staff with this information as well as the fact your patients are trusting your staff with their life and that is a serious matter that does require background checks to make sure the right people are working for you, and this includes anyone from nurses, human resources, medical assistants, and a receptionist.
Office Manager
As you're putting your team together, you'll need someone reliable to handle the day-to-day operations of your practice.
Credit Card Processor
Your practice will get the majority of its revenue through insurance companies, but you still want to have a credit card processor in-house for the patients that have co-pays up front.
Preparing to Open for Business
You're getting closer, but before you can open those doors, there are some important things you need to do first.
Incorporate your business as a legal entity
Obtain a tax ID
Get your healthcare providers credentialed with payers
Get policies and procedures in place/compliance documentation
Purchase insurance (remember that you want to not only purchase insurance for your practice but you also want to find insurance designed specifically for physicians).
Open the Doors to Your Private Medical Practice
Once you've reached this point, you can give yourself a pat on the back. You haven't seen a patient yet or received any type of compensation for your efforts, but it will all be worth it in the end.
Author: Sarah Elizabeth Saker