Millennials are individuals who grew up with advanced technology surrounding them. They are connected to each other every minute of the day. Gen X deemed the digital revolution as futuristic technology with which they were awestruck. However, being born in the digital age, this technology was just an everyday phenomenon for millennials.
What Do Millennials Expect?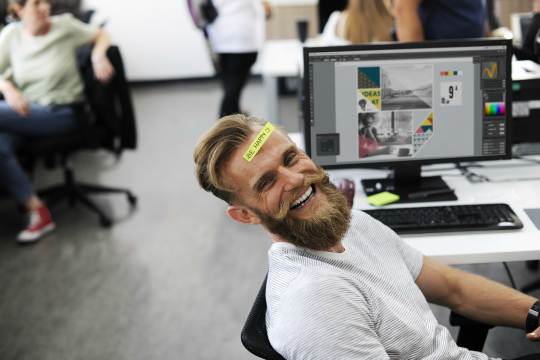 Millennials expect quality services to reach them at top speed. From the insurance industry, they expect the following:
1. Services which can be availed 24×7
Time is not a constraint for the millennials they want services up and running at all times. To satisfy this, some insurance companies have started providing 24×7 assistance for their customers. It won't be wrong to assume that these services are omnipresent.
2. Best Quality
With constant availability of quality services, millennials expect the best from what they are getting. It is the basic necessity for an insurer to be omniscient about the business and his products. This helps in providing services which are not only prompt but also of the best quality.
3. Custom products
Millennials are keen on availing personalized or custom products which provide benefits to suit their individual requirements. For example, if they don't drive too much, they would rather opt for pay-per-mile insurance instead of a conventional one.
The concept of one-size-fits-all is not popular among millennials. They are ready to spend money for products which are created especially for them.
How Did the World Get Closely Connected?
The early nineteen sixties witnessed the surge of revolution on the technological front. The world was getting closely connected. Transfer of information, at a large scale, was becoming possible at a steady pace. Here is how two major types of technologies revolutionized the transfer of information:
1. Telephone
Telephone devices helped people connect over long distances, thus fueling the transfer of information over a call. In term of Insurance Industry, a trained advisor could guide people in making an informed decision for themselves. This reduced the overspending on coverage options which were absolutely unnecessary. Also, these advices built faith in a company as policyholder started getting better results.
2. Internet
Digital revolution acted as a catalyst for increasing the speed of process for almost every type of business in the industry. As far as Insurance Industry is concerned, it opened doors for a ton of possibilities for building a better relationship with the potential policyholders. People could easily get an idea about the performance of an insurer by reading reviews or features, etc.
Historical Means of Buying Insurance
Earlier, the means of reaching a potential customer base were limited. As a result, when buying an insurance policy, people heavily relied on "advice" given by various people. Here is how insurance was bought before the world was closely connected:
1. Word of Mouth
With limited means of communication, people looked up to friends and family for advice for buying an insurance policy. As this advice does not necessarily come from industry experts, it often leads to wrong decisions or overspending on unnecessary coverage options.
This trust on word of mouth did not always create a correct impression of an insurance company. If one person had a bad experience, people close to him would avoid investing in a policy from the same insurer.
On the other hand, if one out of ten customers had a good experience, his friends and family would wrongfully start trusting the company. There was no way of reaching the masses and knowing the true review of an insurer.
2. Insurance agents
Insurance agents were seen as perfect representatives of an insurance company. Often, they represented more than one insurance company. Also, they were the ones who explained the features and details of an insurance policy. There was a possibility that insurance agents favored one company and hence delivered a biased review of the company.
How Does Insurance Work Now?
Catering to the changing needs of the millennials, insurers have come up with new and improved services. Here are some examples:
1. Active Customer Care Services
As discussed earlier, millennials expect services to be available all the time. To fulfill this expectation, insurers provide telephonic customer services such as guidance for buying a policy, product information, help desk, etc. Customer care services, from some insurers, are available 24×7.
2. Prompt Roadside Assistance
Car drivers do not necessarily know how to repair their cars in case of a breakdown. In such a situation, finding a mechanic can be difficult. A car could stop working anywhere, be it in the middle of a deserted road or in heavy rains. To this problem, insurers provided a much-needed solution, they started providing Roadside Assistance. One could buy this as an add-on for a Comprehensive Policy or as an additional service from the third-parties.
Quick roadside assistance is a boon for people stuck in the middle of their journey due to a breakdown. Services like fuel refill, car towing facilities, minor repairs, jump start of a dead battery, etc., are provided through Roadside assistance.
3. Eager Grievance Resolution
Apart from providing insurance policies and services for the same, insurance companies have set up departments like grievance resolution and complaints. Through these, people can give their feedback on the services and products.
Social media has become a modern portal for resolving grievance or complaints. Mediums like Facebook Company Page, Twitter Handles, etc., act as a direct communication between the company and customers. With the help of social media, this process has gained speed.
What Fueled the Change in Insurance Industry?
Changing needs of the customer base was the major force in improving the way insurance companies worked and that is what drives us at Acko. Satisfying the demand for best quality and efficiency, leading to the creation of better services. Identifying the requirements and improving product quality became easy with the help of digital platforms. Innovations like policy comparisons and online premium calculators allowed customers to take an informed decision while buying insurance.
Millennials are a demanding generation which expects the best quality for each service they avail. They understand the value of money and at the same time are ready to spend if they, in turn, receive assurance for quality rather than quantity.
Author Bio: Nupur Bagal works at Acko General Insurance, heading their digital marketing initiatives. Acko is a new age insurance company which raised a record $30 million in seed-funding from venture capitalists like Narayan Murthy's Catamaran Ventures, looking to disrupt the $10 billion dollar Indian insurance industry.