Are you looking for top freelancing websites in Pakistan to start your freelance career or you are searching for freelance sites to hire a freelancer in Pakistan?
Well look no more.
We are going to list some of the best freelance sites in Pakistan from where you can easily search and get freelance jobs in Pakistan.
Further, the following list of freelance platforms in Pakistan will also clear your following questions:
How Can I Do Freelancing Online in Pakistan?
Which Freelancing Site is Best For Beginners?
Well, without further ado, lets jump into the list.
10 Best Freelancing Websites in Pakistan
1. Freelancer.com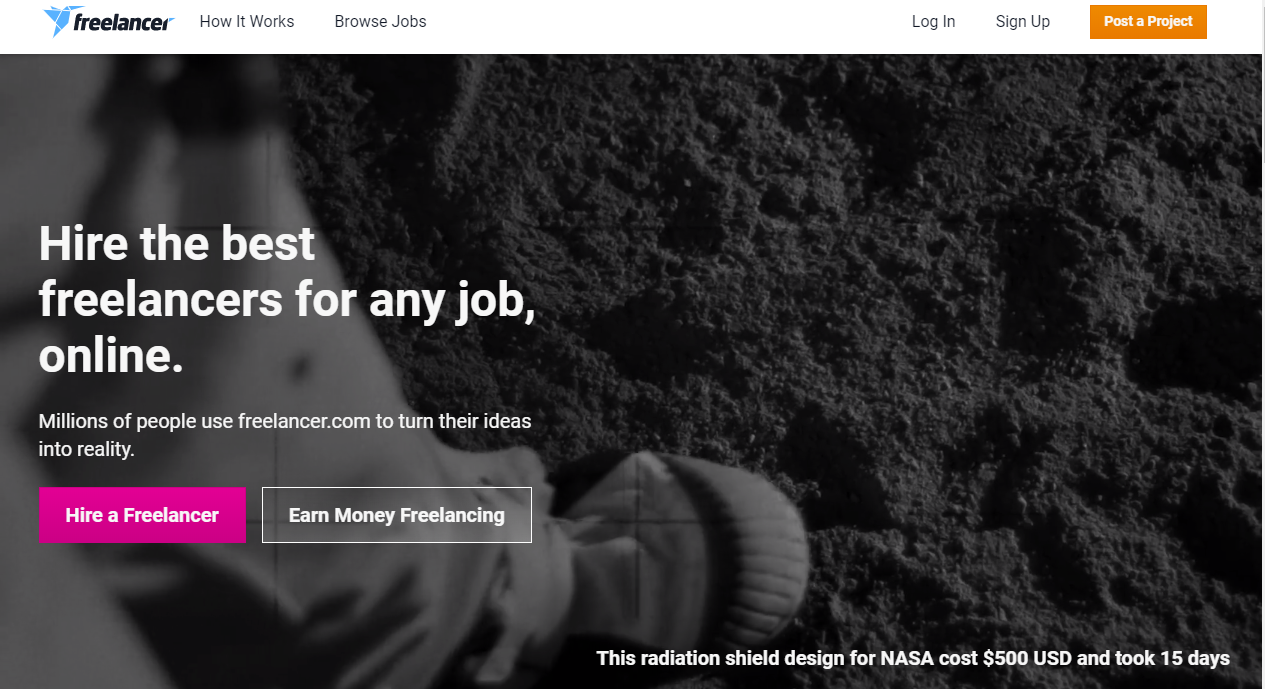 Undoubtedly, Freelancer.com is one of the oldest freelancing sites in Pakistan that makes it the most trustworthy one for freelancing purposes all over the world.
The freelancer.com site has headquarters based in Sydney and Australia, and it is wonderful if you are not aware of how to use this site for freelancing. Some several tutorials and courses help you earn money in every possible way.
This forum is serving the best of its services to the business freelancing globally for the past ten years, and many of the freelancers are making money via this website in Pakistan.
2. Upwork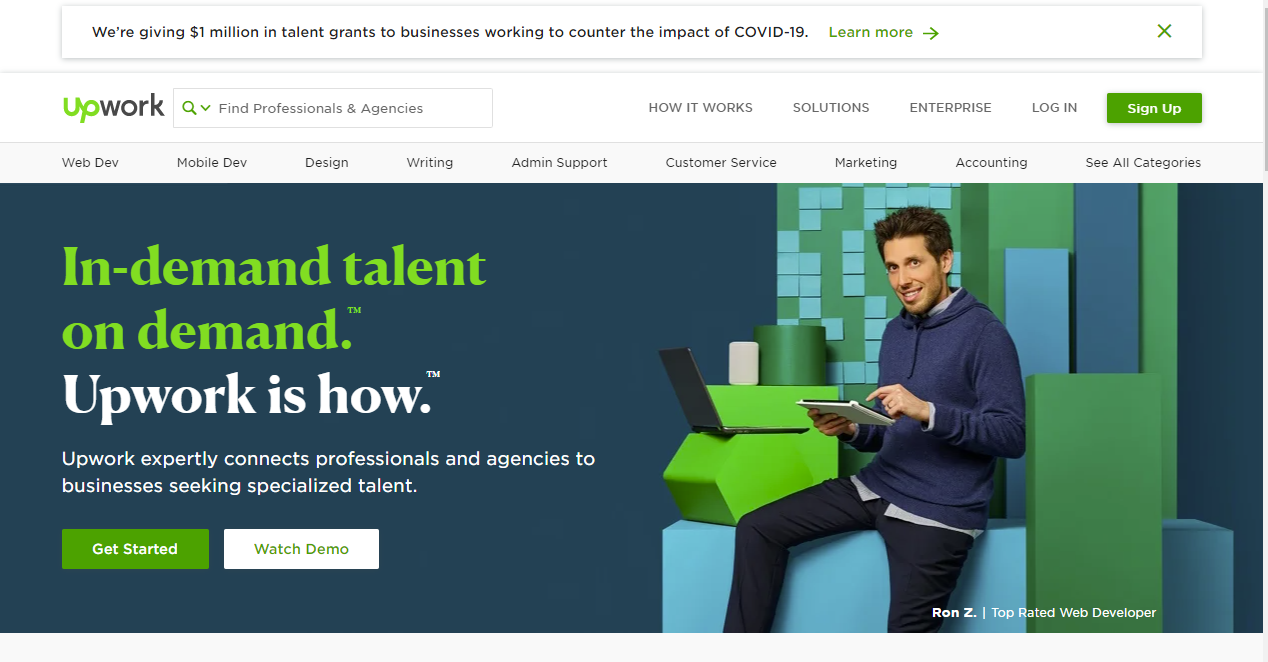 This online forum has more than 12 million freelancers who are actively available for bidding on several gigs.
There are more than two million jobs posted every year on Upwork, and all you have to do is make a profile to register on this platform. Create a profile and add your relevant skills along with the experience to shoot a final form of a profile as a freelancer.
Once your profile gets approved after being reviewed, you will connect to relevant people who are in search of freelancers for their projects.
3. Fiverr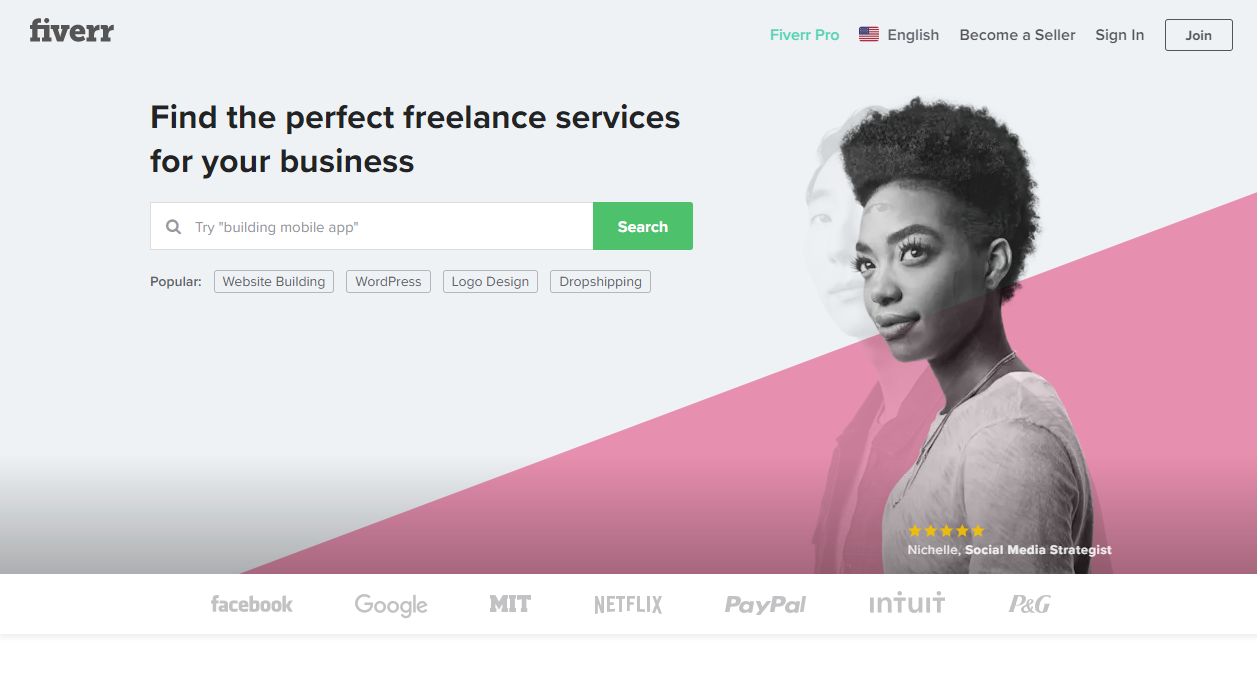 Fiverr is one of the best online freelance sites in Pakistan that every other person is well aware of. Whenever you ask anyone about freelancing websites, they would suggest Fiverr at once.
The reason behind this is that Fiverr us a widely successful and popular website that is used by millions of freelancers in Pakistan.
Not only in Pakistan but also in the state of the U.S, Fiverr comes under a list of 100 most well-known websites where people make money with all the comfort in their homes.
Beware that the client does not exploit you and feel free to sell your crucial skills over there. The minimum a freelancer is paid like 5 dollars per gig.
Read: How To Start a Successful & Profitable Fiverr Business?
4. PeoplePerHour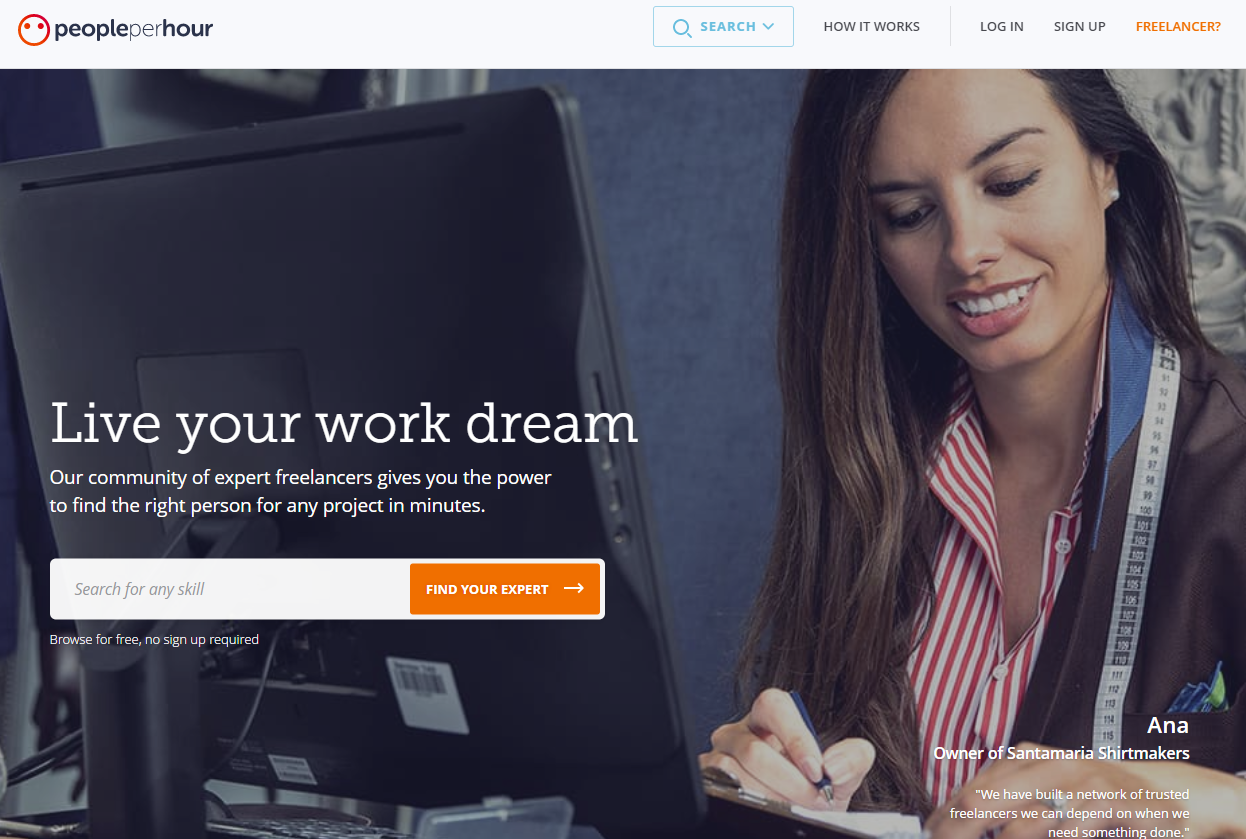 Many of the people ignore this platform as compared to Fiverr and other popular platforms. However, a certain number of freelancers from Pakistan have registered themselves on this website. On this platform, you can forward 15 proposals to different clients free of cost.
Later it asks to sign up and pay a little part of the money for the premium plan. A huge number of jobs are posted by everybody on PeoplePerHour and search for expert freelancers for their work.
Hence, ping in if you have a knack for content writing, web development, graphic designing, or any other niche. This is your way to go. Sign up and start making money as a talented freelancer online.
5. Guru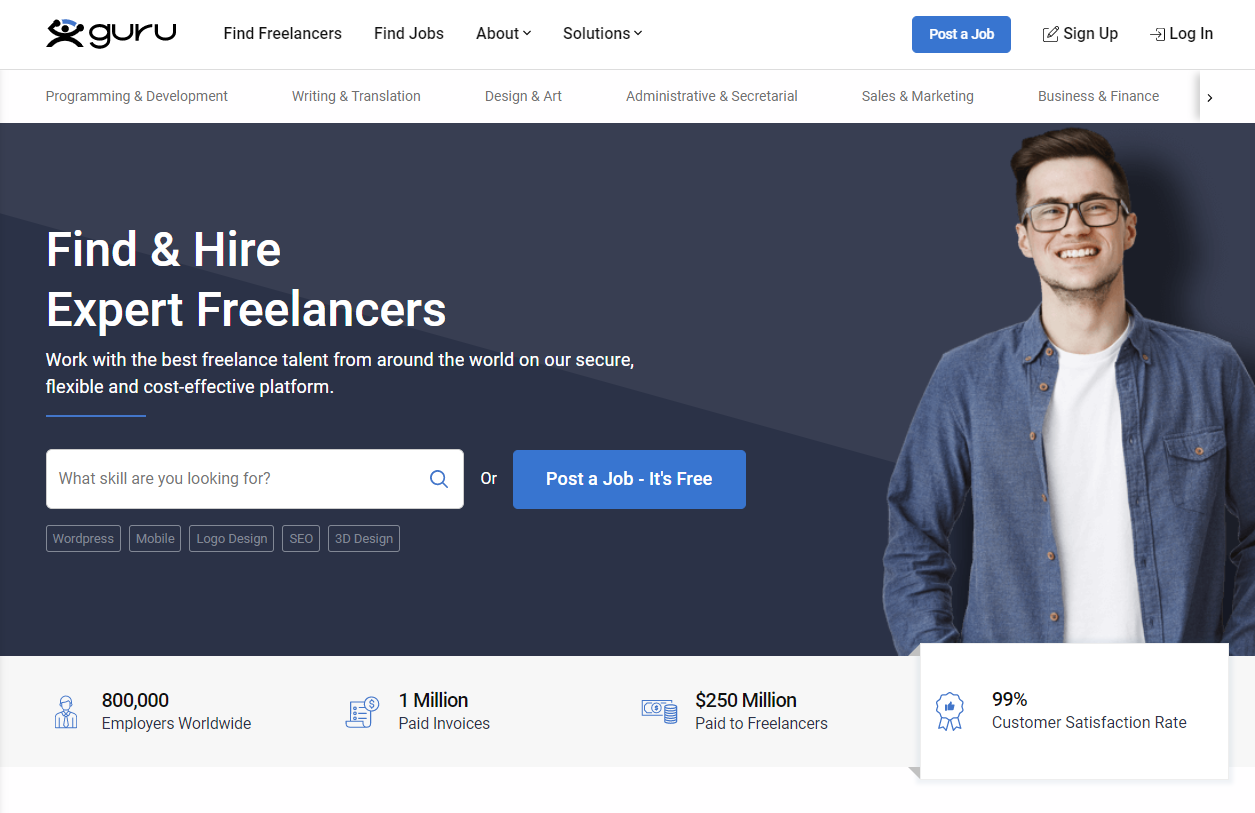 Unlike other websites, Guru works on commissions and not by taking projects from clients and getting paid.
All you need to do is make your profile and submit quotes for the job. The employers will go through your profile and select you if you fit in their set criteria. Therefore, make an interesting and compelling quote to impress the clients.
However, the payment method depends on whether you want it on an hourly basis or break your task into milestones. You will be able to set payment for every milestone you achieve by doing so.
If you choose regular payments, you will have to choose between weekly, quarterly, or monthly payments. However, you can get paid for every task you do. There are options, yet payments via invoices or Guru's safe pay is more convenient and safe.
6. 99 Designs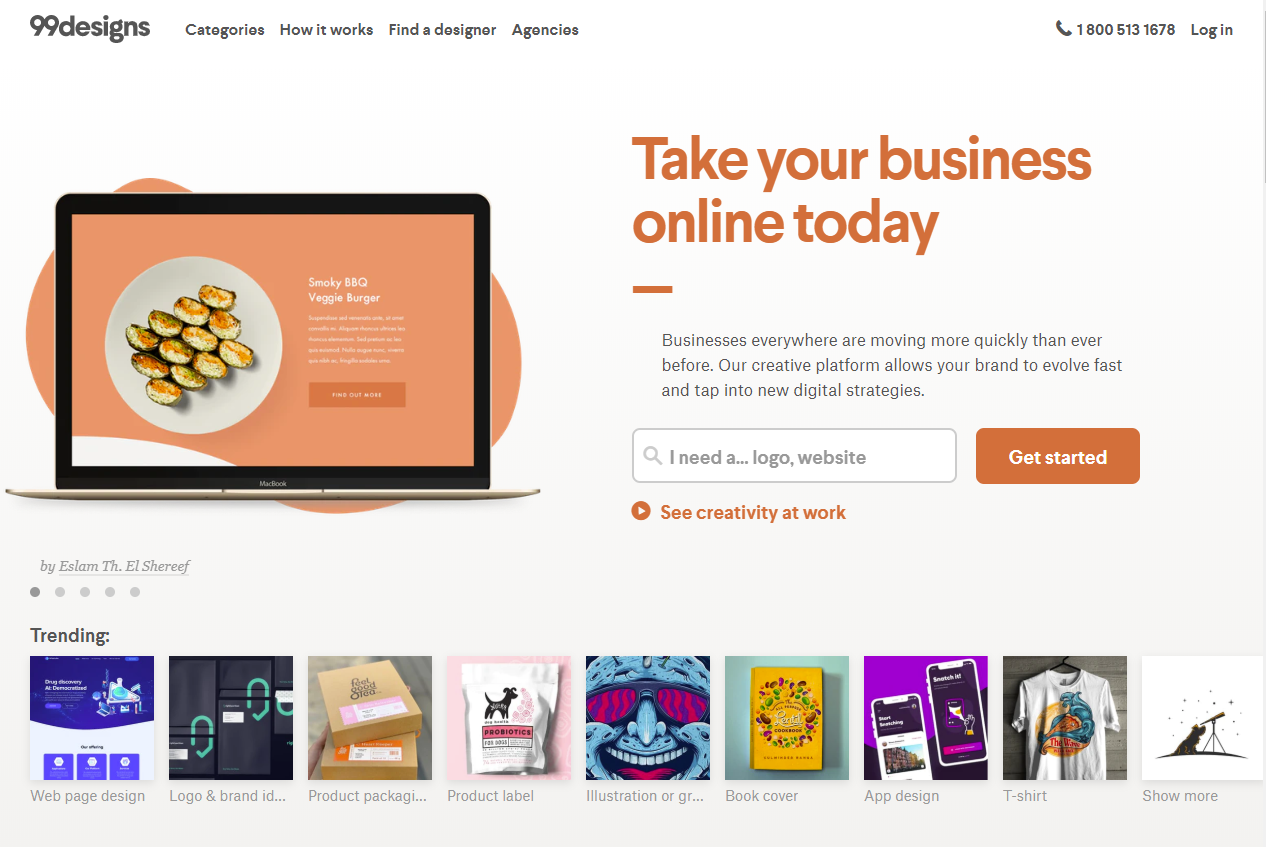 It is a unique platform, where the clients engage with the freelancers for their projects and set a budget, instead of going through certain portfolios and resumes.
Later, the clients provide relevant details of the projects to the writers for the completion of the task. They submit their designs after going through the brief of the project.
The client reviews the document submitted by the writer and chooses the designs that he likes and pays the designer with the best designs.
7. Freelancing Writing Gigs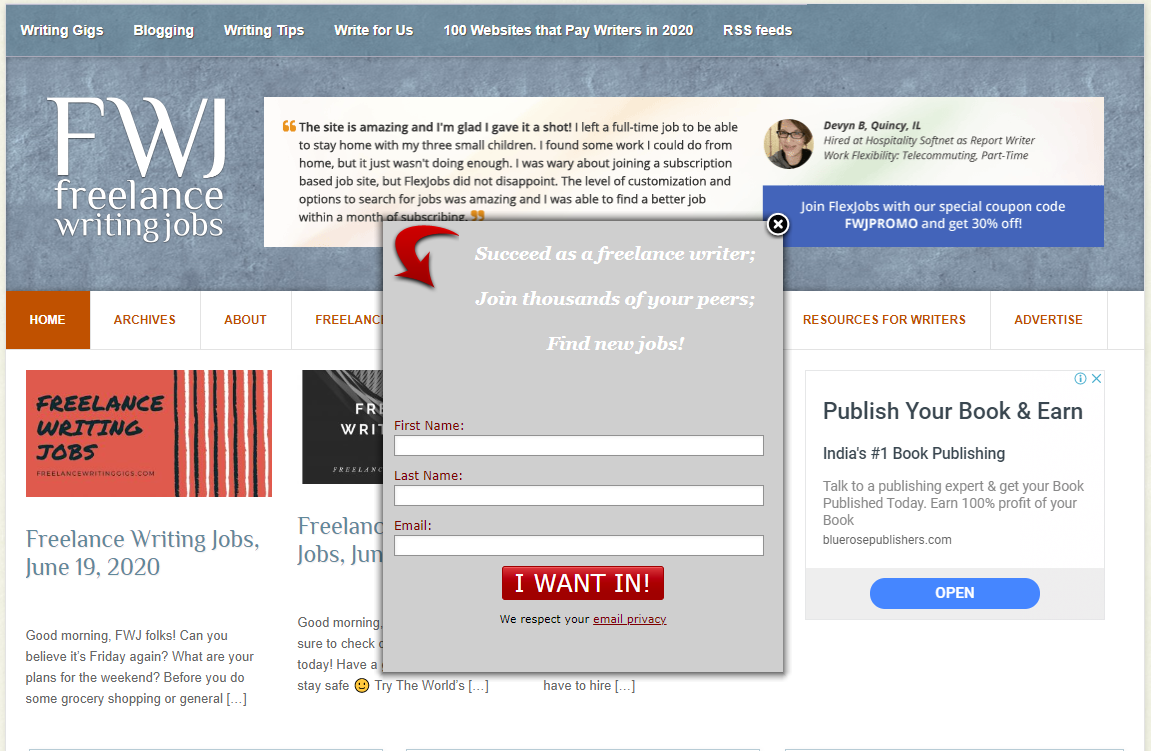 This name may not sound familiar but caters to a freelancer with a wide range of amazing opportunities. This platform has some best clients that payoff more than expected.
Freelancing writing gigs require to update their site with new job opportunities within the entire week.
This website is best for the ones who have creative, academic, fictional, or any other form of writing because it offers plenty of freelance writing in Pakistan.
8. Toptal
It is one of the newest freelancing portals for highly experienced software developers. Their selection procedure is intense, and only 3% of the highly experienced developers get an in.
So, it is not easy to start working on this platform and take projects like other sites listed here. This is a pretty good setup if you can go via screening.
As compared to other websites, this one plays very well with its employees. They offer you short-term or long-term work according to the skills of the person.
9. iFreelance
It is one of the best freelancing websites in Pakistan that offer management, accounting, design programming, marketing, and writing services.
Besides, it also gives related categories that you can join in to look for potential customers. All you need to do is make your profile by advertising your services and can bet on the projects that are relevant to your skills. However, it is not free, and you need to purchase the paid plans.
10. SimplyHired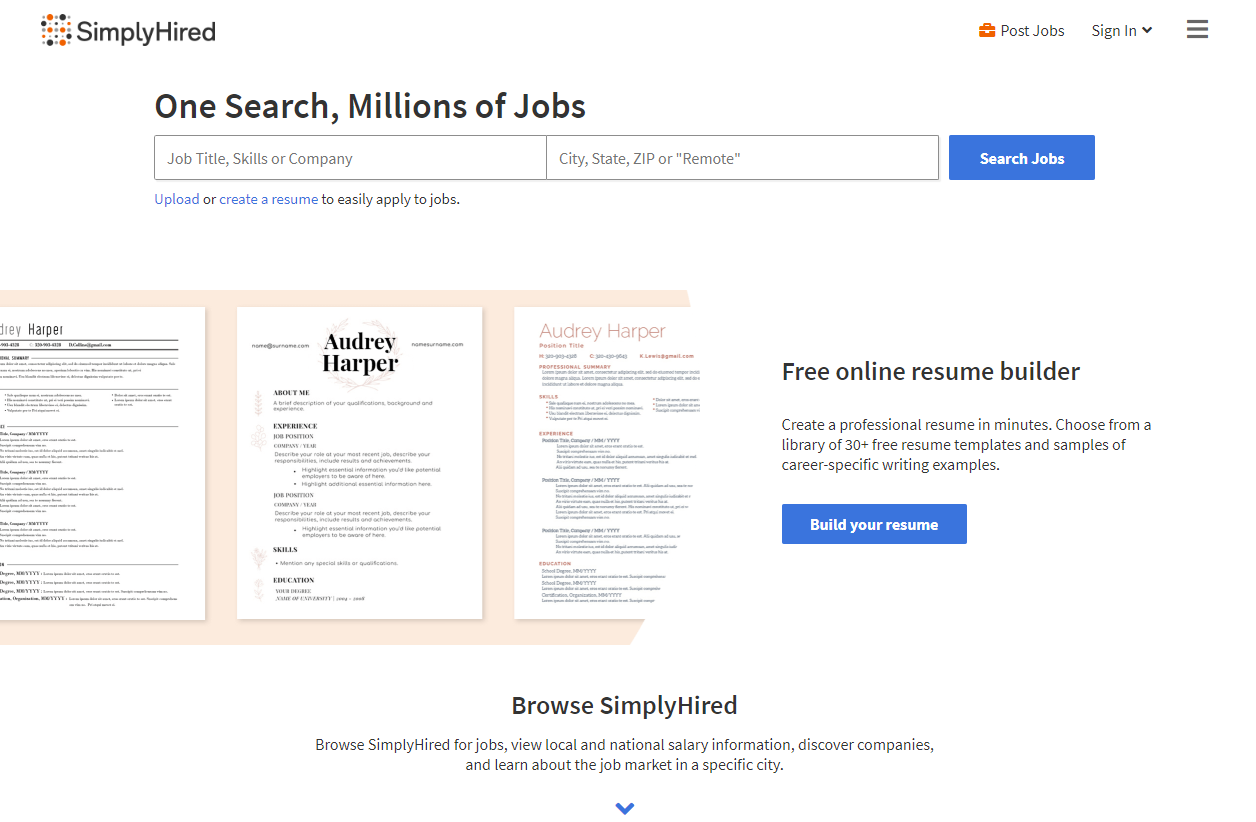 When it comes to several freelancers, it is hard to beat Simply Hired. This is a market for online and offline freelance jobs from administration to construction and from personal hygiene to high technology.
Bottom Line
Are you one of those who cannot work under severe circumstances where a boss keeps an eye on you?
Here you go because this is the platform that serves you all the flexibility and ease with a perfect environment. Save your energy and time and work without letting yourself drained and tired.
PS: Soon, we will add more freelancing websites in Pakistan. Stay Tuned!
Resources: