In the modern world, there are lots of different ways for earning money. People always try to avail better opportunities that seem to be more suitable and reliable for them. Making money at home is very common these days and lots of people have enough awareness about it; but still they need some guidance about the reliable platforms that actually help them to expand their online business by using their skills. Fiverr is also such a platform that provides you a great opportunity to start your online Fiverr business and use your skills in a productive way. Here is a complete guide to get started on Fiverr and know that how to make money from Fiverr business.
How to Start a Fiverr Business and Make Money Fast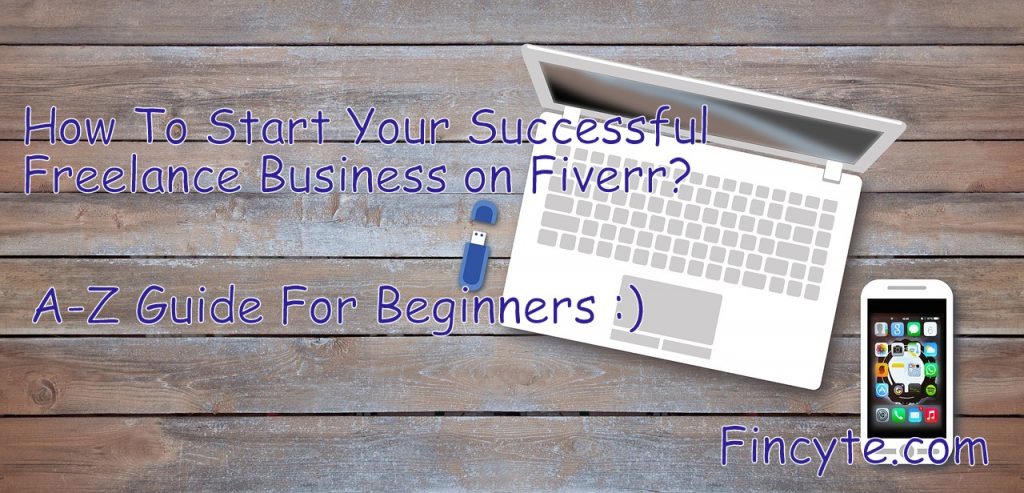 There is no restriction on Fiverr that you have to limit your skills; rather you can offer any sort of services that you want. Try to make sure that your services are unique and they are according to the requirements of the buyers (on demand).
Firstly, all you need to do is, go for Fiverr sign up, make your account and create your Gig. Gig is more like an ad or online shop that is displayed randomly to the buyers so that they can get your services if they want.
Initially it is difficult to get orders on Fiverr especially when you have zero reviews. However, when you get the first order and complete it nicely and get a 5/5 review, then you can expect the next orders to be in queue; however, it cannot be taken as a general rule. If your gig idea is very unique and different from other people, you would surely get orders easily.
Some of the most demanded services on Fiverr include: Writing the gigs, proofreading of articles and stuff, translation services, voice talent, ghostwriting, graphic designing, website development, SEO consultancy, animations and video making, etc. All these things are very important to understand if you want to know that how to start a successful Fiverr business.
More about Fiverr – The World Largest $5 Digital Marketplace
Fiverr is considered as one of the fastest growing and the best platform to provide services to the buyers. Fiverr allows its users to offer any of its services for just $5.
Presently it is such a platform where people from different countries and continents especially the Asians can earn money. The basic key to get Fiverr jobs and deal with more and more orders is very simple; i.e. complete the work within or before the deadline, satisfy your buyers to the fullest, offer unlimited revisions until the buyer becomes happy with your work, etc.
You May Like to Read: How To Start a Freelance Business? 8 Essential Steps You Need To Know
How to Withdrawing Funds from Fiverr?
There are different ways available for sellers to withdrawing their funds from Fiverr. You can choose the way that is the most suitable and feasible for you. The money can be withdrawn after fourteen days when the order is marked to be complete. Withdrawal can be done once a day (per twenty four hours). After logging in, you have to go to the Revenues tab. If the funds are available in your account, then there are three ways through which you can withdraw your money; they have been mentioned below:
1). Withdraw Through PayPal
For this, you must have a PayPal account. You can easily sign up to PayPal and make your account. After this, you have to go to the area of "Withdrawal" and go to your "PayPal Account" through Fiverr. In this way, you can proceed with the process of your funds withdrawal.
2). Fiverr Revenue Card
To withdraw funds, select "Fiverr Revenue Card" option, in the section of withdrawal on Fiverr and then proceed further. It is worth to mention here that Fiverr Revenue Card is basically a Payoneer Master Card that can be used to withdraw funds from Fiverr (Minimum $20). It is highly recommended that if you're going to start your own freelancing business on Fiverr than you should sign up for Master Card right now and start making money with Fiverr.
3). Bank Transfer
Just select the option of "Bank Transfer" and proceed. You can withdraw funds through bank transfer when you'll reach at $50.
Read Also: 100 Awesome Business Ideas For 2016
Image Credit – shoestring101