Guest blogging is supposed to be the best growth hacking strategy for startup businesses. From small scale businesses to large multinational companies, almost every firm is trying to increase its online presence to maximize its business growth and ultimately sales. For this purpose, businesses are using blogosphere strategy to spread its business word to the larger audience sitting online. They create blog sections in their websites and write dozens of blog posts to help their proposed customers. To draw more attention and target people online, startup businesses prefer to do guest blogging on well-reputed websites that accept guest posts.
If you're already running your online business or planning to launch your startup business in near future, guest posting will help you a lot to spread your business word to the target audience. Furthermore, guest blogging will also benefit your business in other terms such as
Getting new traffic
Increasing subscribers, leads, and sales
Branding
Boost SEO
In this ultimate guest blogging guide, we are going to share some checklists you should do before guest posting on relevant blogs.
Ultimate Guest Blogging Guide: 5 Steps You Should Do Before Guest Posting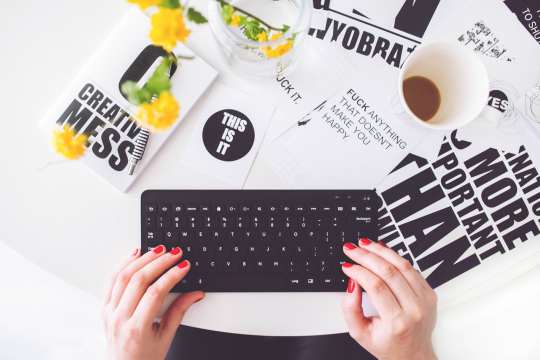 1. Create a List of Guest Blogging Sites
Before you start writing an article, you should create a list of websites that accept guest posts. In order to create a list, you will need to explore search engine and find the relevant websites on which you are willing to contribute your knowledge.
How To Find Guest blogging sites?
To create a list of guest posting websites, use the following general keywords.
"Contributor Writers"
"Contribute to our site"
"Contribute"
"Guest Blogging Guidelines"
"Guest Posting Opportunity"
"Suggest a post"
"Submit a Guest Post"
For example: if you are running a travel business and looking for guest posting opportunity on travel blogs then create a list of travel blogs that accept articles from outside contributors.
To find the relevant blogs that match with your site niche, use aforementioned keywords along with your specific topic.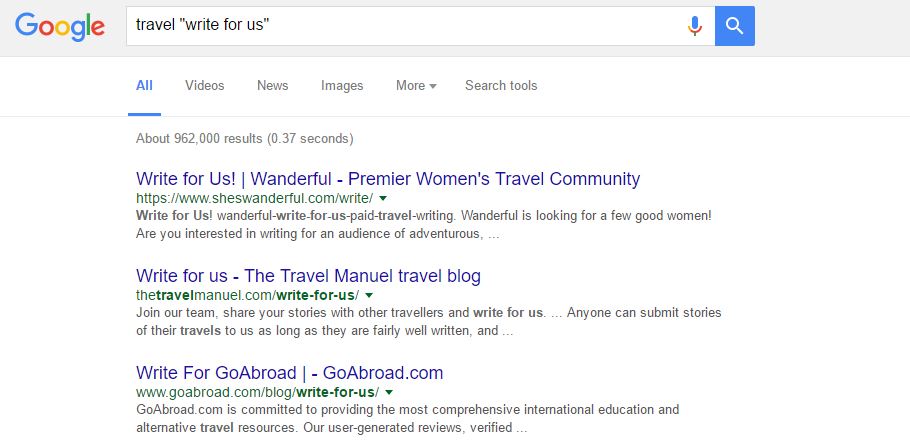 Read Also: 100+ Authoritative Websites That Accept Guest Posts
2. Prioritize Your List
Top authoritative websites usually accept guest articles from industry experts that have strong grip in their relevant fields. If you are a beginner and looking for guest posting opportunity on top websites then don't knock them in a first round. It might be possible that they will reject your guest posting pitch because you are a newbie and have no experience in guest blogging. Usually, they demand previously published article samples on other websites which you don't have right now.
To resolve this issue, you will need to start guest posting from descending order. This means select websites that are small size but having quality stuff on it. These websites usually accept guest articles from beginners.
3. Check Alexa Ranking
Ok, so you have selected the relevant blog on which you are willing to contribute. Before you do that, check the website Alexa ranking. Though it's not a major factor but it is recommended for beginners.
If you see the graph of website ranking is going upward then it means that the site is getting a decent amount of traffic.
4. Check Page Authority and Domain Authority
Do you know that PA & DA can positively / negatively affect your website authority? Yes, it's true. Sites having low authority may negatively affect your site ranking. So, checking page and domain authority is one of the most important steps you should do before guest posting on websites that accept articles from contributors.
A majority of SEO experts usually recommend to beginners that they should pick those sites for guest blogging that have a good domain and page authority. According to Nail Patel (a famous digital marketing expert), a good thumb rule of guest blogging is to eliminate those blogs with a DA below 25.
There are several tools available online through which you can easily check the page and domain authority of websites such as Moz On Site explorer. While checking PA and DA, you will also see a spam score i.e. 0/17. If you see a blog having high spam score then eliminate it from the list of websites accept guest posts.
5. Check the Social Media Activity of the Site
This is the last step you should check before guest blogging. Open the fan pages of the website like FB or Twitter and see if articles are getting a good amount of likes, tweets, or sharing, then this is a good sign for guest bloggers as the website has good interaction with the online audience. You can also use social share tool to check social media activity.
How to Pitch a Post?
First of all, visit the blog section "guest posting guidelines" in which editors usually mention things that are allowed / not allowed to guest bloggers. After reading these guidelines, find the editor's emails to contact them. While contacting them, remember following tips.
Write short, catchy and to the point email
Don't go in detail (Editors receive dozens of emails for guest blogging opportunities so they dislike reading lengthy emails) Just Introduce yourself
Personal Your Email
Write few your topic ideas (Article Idea 1, Article Idea 2)
Attach your previous article links published on other websites
Don't ask for link-backs as it creates negative impression
Close your email with a great line to create good impact on editor
Once you will get a reply from website's representative, send your article along with your author bio and social media profiles. One more thing, don't forget to include your website link in your author bio.
You May Like to Read: 50 Best Small Business Blogs To Follow in 2016-17
Final Words
Guest posting is a great way to expand your online network. But don't write guest posts just for the sake of link-backs. Getting links is cool, and also boost Search engine optimization. Rather than focusing on links, you should also focus on the quality of content and relevancy. Contribute your knowledge to help the online readers seeking solutions of their problems.
If you follow this step by step guest blogging guide, you can easily skyrocket your website ranking, personal brand popularity or small business growth. Good Luck!