Getting your business off the ground in today's market may be harder than ever. Modern technology has opened a lot of doors for startup owners, and the Internet has allowed even micro-companies to market themselves to a much larger audience and compete with giant corporations.
Basically anyone can start a business today. And that my friend, is the main problem. For instance, as The Telegraph reports, 80 new businesses are being born per hour this – and that's in the UK alone.
Of course, considering that everyone has an Internet presence in 2016, a large majority of those businesses are competing on a global level.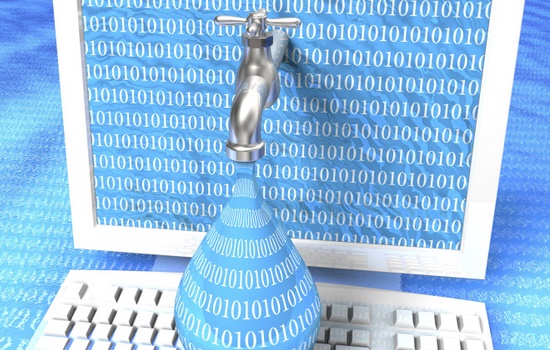 But there is another problem that plagues a lot of small organizations today – data breaches. When big names like Home Depot, Target and Sony fall victim to hacks, it's always big news.
And because news outlets only report about large enterprises, most small business owners think their company won't be a target. However, as new reports show, smaller operations should be on the offensive.
According to Verizon's Data Breach Investigations Report, almost two thirds of breaches impact small companies and startups.
Top 5 Free Cyber Security Tips For Small Businesses
Because startups are so vulnerable to these kinds of attacks, here are some rather cheap cyber security tips every owner should follow if he wants to protect valuable data of his company.
1. Start Devising a Security Plan
Before you even start formulating your security plan, you need to determine who on your staff has access to your data. Once you determine who has how much access, you'll be ready to start devising a privacy policy that will guide your employees and their access.
Some owners decide to allow their employees to access company's data from their devices, and if this is a case with you, just make sure that all of their devices – smartphones, tablets and laptops – are password-protected.
Believe it or not, you also have to keep reminding them to change their password every couple of months. All of those passwords have to carefully guarded, because according to a recent UNC study, when old password is compromised, even an inexperienced hacker can guess the next one in less than five tries.
2. Reinforce Internet Security
For starters, if you've hired a tech team, ask them a couple of questions before you start spending money on security solutions. For example, ask them right away if you're using a VPN (Virtual Private Network) for your business operations.
These networks protect your files online, similarly to how a firewall protects them on your computer. If you're not using one, try to find a client, such as Getflix Full VPN, that is not only easy to implement and use, but also offers state-of-the-art security mechanisms.
After that, check if your team is using WordPress, because while the most popular publishing platform is an open-source program, and is vulnerable to a number of attacks, there are some steps you can take to protect it.
A great security measure is a two-factor authentication at your login page – and a tool like the WP Google Authenticator can help you deploy it in a matter of minutes.
3. Educate Your Workforce
The best way to protect your organization is to educate your workforce about the numerous risks they face every day.
This will also help them eliminate standard mistakes that often cause data leaks – you should start by informing them that, according to BakerHostetler research, almost 40% of leas are caused by human error, while external theft is responsible for little over 15%.
After you finish, you need to monitor their actions closely for at least the first six months, and inform them about their mistakes if you notice any vulnerabilities during that period.
Of course, if you don't think that you're qualified enough to educate your workers about the security breaches, speak to an educational agency that can provide them with the knowledge they need to protect themselves and your organization from breaches.
4. Revise and Review Your Plans
If you're thinking that you can easily devise a security plan, and leave everything, you're sadly mistaken.
While in the past, a number of startups and smaller firms took action to prevent cyber criminals from stealing their information, many of them never revised their security measures.
And that is why, according to the Security Breaches Survey, around 75% of small organizations have experienced a data breach in the last few years.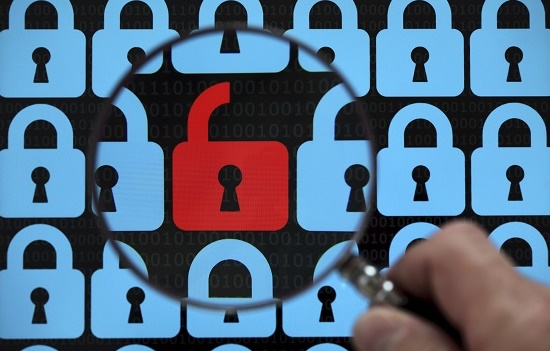 In addition, technology is advancing at an amazing pace, and due to increased use of mobile devices in the office, security is getting harder and harder to manage. Traditional security measures that worked just few years ago are basically useless today. For that reason, you have to assess the state of your security every couple of months, or at least once a year.
True costs of a breach are practically unknown, but Deloitte estimates that a company loses anywhere $80 to $400 per record. What's even worse, many businesses face a loss of intellectual property which limits their future income streams.
Related: How to Protect Online Business From Cyber Security Threats
All in all, security should always be a top priority in your organization, so make sure that you're always monitoring your systems, encrypt and secure everything. Don't just wait for a breach to happen – identify your vulnerabilities early and make the necessary changes before it's too late.
Author Bio: Adam Ferraresi (23, Dallas, TX) knew that everything connected to the internet was always appealing to him, which is why he opted out for a career of web developer. He's been rather successful in his endeavors, so he can offer great insight in the world of internet through his articles published at wefollowtech.com. Follow him on TW.