According to recent reports, business travel is rising. With better budgets, companies are once again able to send their employees all over the world to meet their colleagues, make new deals, and wow management at the company's headquarters.
Even though that's great for business, it's not always welcome news for business travelers. Anyone who's ever traveled for work will know, business trips are often exhausting, stressful, and uncomfortable.
However, if you're heading off on another business trip for work, here are some easy-to-follow tips that'll help make your travels that little bit easier:
5 Important Tips for Business Trips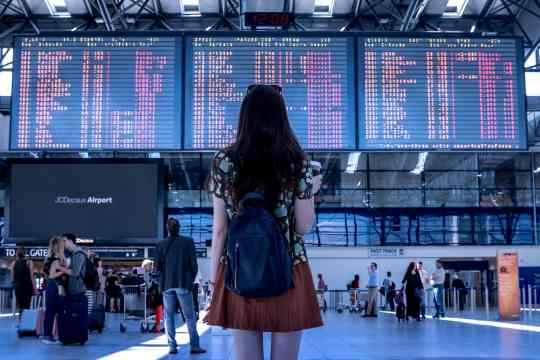 1. Only Take Carry-On Luggage
A worst-case scenario for any traveler, whether they're traveling for business or not, is to arrive at their destination without their luggage. Thankfully, you can avoid this when you're traveling for work by limiting yourself to a carry-on bag.
The trick to making the most of this small bag is to plan exactly what you need. Could you get by with one suit? Will the hotel be able to provide you with shampoo and a hairdryer? Could you wear your bulkier items of clothing so they don't take up too much room in your bag?
2. Dress to Impress
It's always important to retain a professional appearance when you're traveling for business. After all, you never know who you might meet! What's more, if you dress well when you're traveling, you'll look smart and presentable when you arrive at your destination, which is ideal if you bump into any clients or colleagues.
Equally, there's a huge bonus to dressing well when you're traveling – you're more likely to get upgraded along the way.
3. Keep Your Itinerary in One Place
When you're traveling a long way, the last thing you want to do is forget some of those important details, such as what time you're flying or what the name of your hotel is. Ideally, put together a full itinerary that you can keep with you at all times, while also giving a copy to your colleague back at work and a friend/family member.
You can put this itinerary on your phone or laptop so it's always handy, but don't forget to print off a hard copy too so you aren't lost if your battery dies.
4. Grab a Hotel Business Card
When you check in, get a business card for your hotel. This won't just help you remember the name of your hotel but it also means you've got their contact details to hand, just in case you need to get in touch with them.
And if you're staying in a large hotel like the Marriott Protea Hotel Cape Town, you might find it beneficial to write your room number on the back of the card too so you don't end up trying to get in the wrong room when you return from your meal late at night.
5. Have Customer Service Phone Numbers to Hand
This is particularly important if you're flying to your destination as flights get rerouted, canceled, or delayed all of the time. And when this happens, there are hundreds of other customers trying to sort out their flights.
So, instead of joining in with the queue of irate customers, call the customer service number of the airline straight away. This will help you get things sorted quickly, and it's also worth letting your hotel, transfer company, etc. know your travel changes too.
As you can see, being organized for business travel doesn't have to take lots of time or planning. Instead, all it takes is some savvy packing, booking, and note-taking.