Shared office spaces are designed for those who want an office atmosphere but doesn't want to pay for the building and maintenance that comes along with it.  Unlike an office that you have to yourself, a shared office is just that – a place that you will share with other professionals.  These spaces could be out in the open separated by a cubicle or it could also include separate rooms with doors.
These spaces are often designed for independent contractors and/or freelancers who want to move from the kitchen table in the home to a private area that offers peace and quiet.  Shared office spaces usually aren't designed for businesses that already have a handful of employees.
Pros and Cons of Shared Office Spaces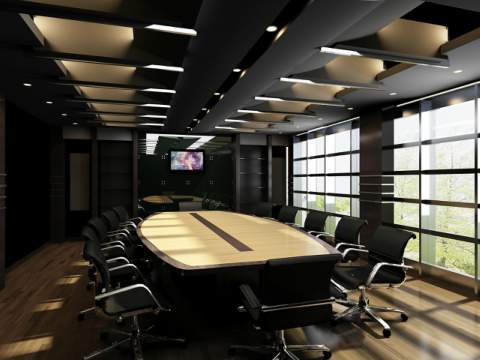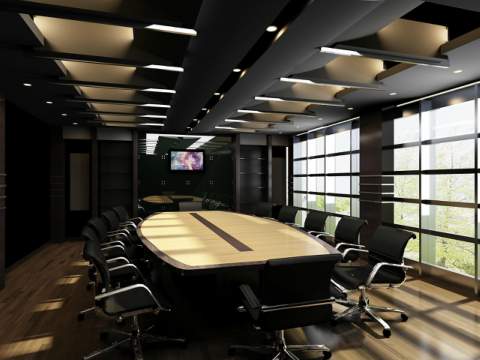 Overall, depending on the office space, a shared office can offer the following:
a fully furnished and equipped space
a social space for the entrepreneur who does not want to work from home daily
a budget-friendly option
flexibility within an entire professional business center
many unique possibilities for outside input
the added attention and possible new referrals
The Arrangement with Great Benefits
As for the shared office itself, it will really vary from one provider to another, but typically, you should expect to have the following inside your office:
a business fax machine
quality office furniture
mail services
a receptionist at the front door
accessible conference rooms
possible mailing services
The Many Advantages
Even though you have to share your office space with others, there are some advantages that you may want to think about.  This can include the following:
a work-ready space
a quick process that will ensure the avoidance of the typical office-leasing process
added productivity with all the conveniences and amenities you need
an upbeat and inspirational environment
the ability to save time because of the added assistance
networking opportunities with local businesses
less stress
improved time management since you won't have distractions
no maintenance to worry about
How to Select the Right Space?
If you are considering the shared office space option, you will want to find the right space in order to meet your particular business needs. These types of spaces are typically found in the big cities and are either a larger suite in an office tower or it could be a building on its own.  Before you consider choosing a shared office space, you will want to think about the following:
the location – is it close to home?
check out the layout – do you have to share the space or is it confined?
see what's included – what do you get with your membership?
what are the costs involved?
The Costs Involved
When it comes to shared office spaces, the costs will be all over the place.  The costs will depend on the size of your office, the geographical location, the company offering the space and the amenities included.  According to Howmuchisit.org, be prepared to pay anywhere from $300 to $650 per month for a simple setup.  However, one thing to keep in mind is that some corporations will tack on additional fees such as Internet access, meeting room rentals and more.  This is why it's important to pay close attention to the contract before signing one.
Read Also: Office Of The Future: Design Trends To Foster Creativity
Conclusion
In the end, a shared office space is great for a freelancer who is looking to break away from the home to have their own dedicated space.  If you can afford the space, it doesn't hurt to try it.  After all, most places won't tie you into a contract.  If you like it, great!  If not, move on and consider other alternative such as creating your own quiet place in the home or even hanging out at the library a few times a week.
Author Bio: Stephanie Lynch resides in Gilbert, Arizona.  In her free time, she enjoys spending time on the hiking trails and with her kids.