There are many ways to attract top talents to your startup – one of them is to offer attractive health insurance plans. With the majority of the working population suffering from/fearing a range of health problems, it's never a bad choice to offer them financial protection with feature-rich health insurance. Keeping that in mind, here is a list of pointers you need to know when choosing small business health insurance plans for your workers.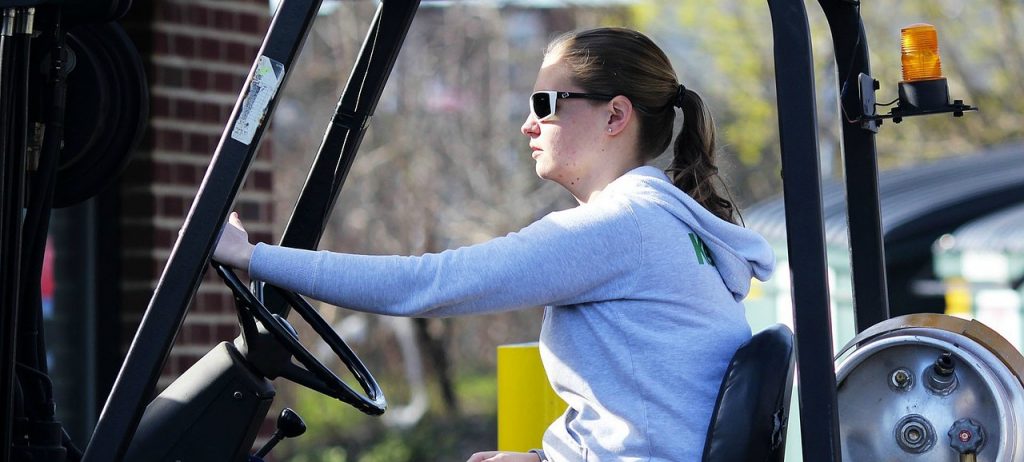 Should you offer health insurance in the first place?
1. Less than 50 full-time employees
According to the Affordable Care Act, companies with less than 50 full-time employees need or need not offer insurance depending on their choice. However, doing so might help you get a good tax cut.
2. More than 50 full-time employees
If you have 50 or more in-house employees then you must mandatorily offer insurance coverage to everyone. Employees who work in your company for 30 or more hours a week are entitled to get the benefits. Also, you'll have to provide insurance coverage for their children aged 26 or below, but not to their spouses.
Read Also: A Guide To Developing Good Personal Finance Habits
Getting started with Choosing Best Small Business Health Insurance Plans for Employees
Here are some factors to be considered before choosing the best small business health insurance plans for your workers.
How often might they visit the doctor? Plain as day, your younger employees are most likely to consult their physician occasionally, and the older employees are likely to visit the doctor more frequently. If the majority of your workforce comprises young employees, then it's advisable to go with lower premiums with higher co-pay.
Do they have dependents to cover for?
Do they travel frequently? If they go on company meetings often, then will they be provided coverage in a different state/country?
What about prescription costs?
Is maternity care necessary?
If you're unsure of what a potential budget might be for the insurance plan, then it would be a great idea to conduct an employee census and determine an estimate of the expenses – that will help you determine per employee as well as overall employee expenses. This is also one scenario where genetic testing becomes more common because people who have bad genes are more likely to be denied good insurance plans whereas those with healthy genes will easily qualify for the best plans.
The next step is enrollment. It's always best to start 30 to 90 days prior to the start of the fiscal year because that way you give your employees the complete benefits for that particular period.
Compare various plans available for your employees. HMO and PPO are the two most popular plans offered by small business owners to their employees. HMOs are a great choice if you're looking at lowering your insurance expenses while PPOs can be handy when it comes to getting more flexibility with physicians. Also, many small businesses are offering high-deductible health plans (HDHP) combined with health savings account (HAS). This one allows involves allocating a specific amount of non-taxable money in the employee's health care expenses, which they can use for doctor consultation.
Also Read: 5 Budgeting Business Ideas For Small Business
How much will it cost?
A recent survey conducted by Kaiser Family Foundation found that the average yearly premium for small business health insurance plans offered by employers stood at $17,545 in 2015, which was four percent higher than the previous year. Out of that, $4,955 (i.e. 28% of the total cost) was paid by the employees. For better idea, take a look at the breakdown of average premiums for the small business listed by county for each state for tax years beginning in 2015.
Where to find affordable and Best Small Business Health Insurance Plans
In 2010, the Patient Protection and Affordable Care Act (PPACA), aka Affordable Care Act (ACA) or Obamacare created a marketplace for individuals and companies to choose insurance plans according to their requirements in accordance to the law. The Small Business Health Options Program (SHOP) Marketplace caters to the needs of companies with 100 or fewer full-time employees (until Dec 2015, it was meant for companies with 50 or fewer full-time employees). Get to know if your business is eligible for the same by visiting this link.
Choosing one or more insurance plans is also becoming popular among small businesses. Selected states allow you to choose insurance plans depending on your business size and location. Get help from experts to chance upon the best insurance plans listed on SHOP. This doesn't mean that they can apply on your behalf but they can help you by recommending the best plans for your employee needs.
Like discussed before, you don't have to offer health insurance to your employees if your full-time employee strength is 25 or fewer. However, if you still wish to offer them insurance, then you may be eligible for a Small Business Health Care Tax Credit that could compensate for up to 50% of your insurance premium expenses. And please keep in mind that this feature can be availed only through SHOP.
The major challenge for small business owners is, they are not allowed to apply for insurance for SHOP. You will have to get help from your state insurance department and go with small business health insurance providers to avail benefits to your employees. You can also join cooperatives or associations to find if there are lower premiums for small business owners.
Using a broker
If you do not have the time to do the research or consult multiple sources for small business employee insurance, then the best thing you can do is consult with an insurance broker. He/she will not only save your entire searching time but will also suggest the plan that's best for your company and your workers. The brokers will have tie-ups will multiple insurance providers whereas an agent is one who represents just one company. So, if you want more options contact a broker and on the other hand if you want more flexibility in plans from a single health insurance provider, make sure you contact an agent.
In case you qualify to shop insurance plans through the SHOP marketplace, you don't need to pay for an agent or broker to research plans on your behalf.
You May Like To Read: 6 Ways Attending Crowdfunding Event Can Boost Your Business
How to find an insurance broker or an agent?
It's easy to find the right broker or agent by getting referrals from other business owners in your locality or companies that are similar to yours in size and scope. Once you find suggestions for brokers or agents, make sure you do some background research on them. Check if there is any complaint lodged against them in the past or present. Browse their ratings and customer feedback on the Internet. Standard & Poor's, Duff & Phelps, Moody's, A.M. Best, and Weiss Research are some reliable sources you can check with.
For more information or help on getting small business insurance coverage, make sure to register with Affordable Care Act 101 webinars conducted by the U.S. Small Business Administration.
Guest Post by Joyce Mason