Some people are natural born leaders; others need to earn this title the hard way, by working hard, visiting leadership blogs, learning business skills and tactics. Not every manager is a leader, but every leader needs to be a great manager, as well as an expert in his/her niche, an agile worker, a good friend and a strict boss when needed. These are some of the major differences between leaders and regular managers:
While managers at the moment they receive orders from above, leaders are anticipating changes and preparing their team for new challenges;
Managers have employees who present them their work results, leaders have followers who consult them on various issues;
Managers shift responsibility to their employees and serve as mediators, while leaders are taking responsibility and stand in front of their team with firm belief in their abilities.
There are numbers of great leadership blogs 2016 on the Internet, which can't solely turn a bad manager into a leader, but can help people in this process and offer them insights and solutions to various management problems. These are our favorite leadership blogs:
Top 5 Must Visit Leadership Blogs 2016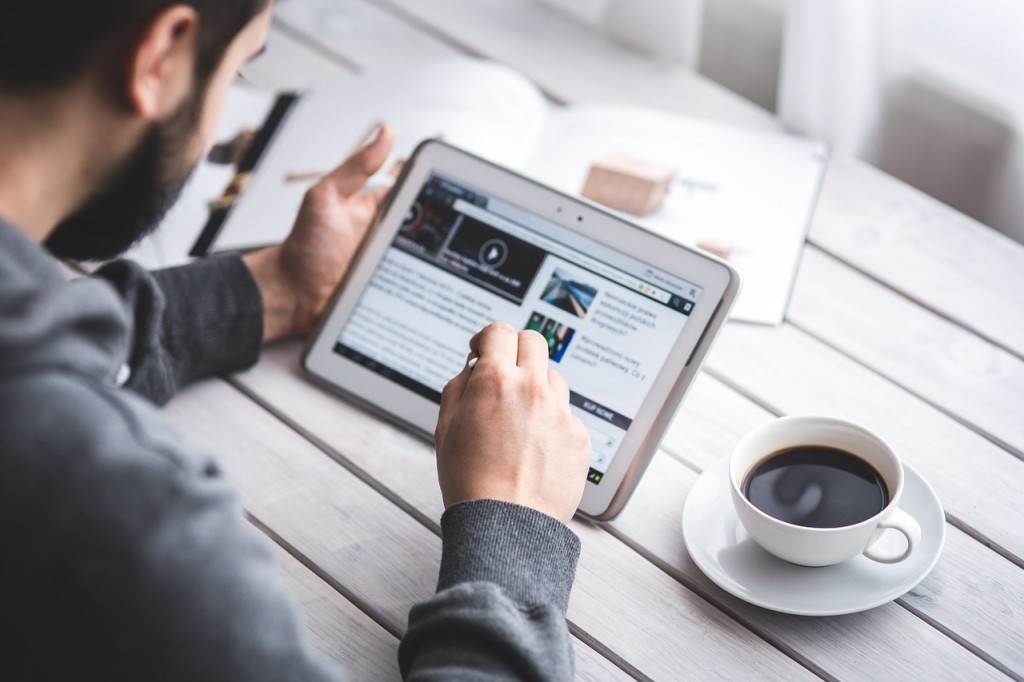 1). EverCoach
EverCoach is not just a coaching and leadership blog, it is also a learning platform that offers on- and offline leadership and coach courses. When it comes to the EverCoach Blog, it is a place where you will find plenty of interesting and useful leadership articles. Content is divided into several categories, with 'business' being the most useful one for managers who want to learn how to do their job smoothly and develop their leadership skills. Other than improving your leadership skills, reading this blog can turn you into skillful personal coach.
You may like to read: 5 Tips for Becoming a Successful Entrepreneur With No Money
2).Michael Hyatt
God sent Michael Hyatt to help high achievers, and while being on this mission, he shares his thoughts on Forbes, WSJ, NYT and Businessweek. He offers very interesting leadership blog entries, complimented with free eBooks and podcasts. Other than leadership articles, Hyatt also likes to talk and write about: productivity, personal development and influence. He is a very popular speaker, who has held lectures on some of the most respected American universities.
3). Johnny Maxwell
John Maxwell Leadership site is definitely one of the most competent leadership blogs of this kind. It is run by John Maxwell, author, speaker and pastor, who has written several very popular leadership books. He also spoke at some of the most prestigious American universities, including West Point Military Academy and at a number of Fortune 500 companies. Other than his blog, you can also read his articles in a number of popular online magazines like Forbes and Inc.
4). Leadership Freak
Dan Rockwell is trying to make a change and to empower future leaders by providing them with his wisdom in 300 words per day. He'd been working at various leadership positions, since he was 19 years old, and he's been one of the favorite authors of the Management Association, who put him on their Top 30 Leaders in Business 2014 list. He's also posting his thoughts and advice on Facebook and Twitter.
Read Also: 10 Most Helpful Websites for Female Entrepreneurs
5). Curious Cat Management Improvement Blog
This blog is written by John Hunter, another author who focuses on topics of leadership and management in general. Leadership Blogs entries are divided into categories that cover everything from investing, to education, healthcare and innovation. Other than blogging, John Hunter also preaches and teaches his wisdom, plus he has written more than a dozen books on this topic.
A manager's position doesn't bring you respect. The only way you can earn it is by showing off your leadership qualities to the team and focusing on turning subordinates into followers. Although most people think these skills are complicated to learn, a good start is showing respect to your employees and communicating with them clearly and consciously.