When you want to build a strong marketing and design team, you will have numerous theories and activity choices to sift through.  Whether you own or manage a creative digital company or a more traditional organization, you should want to avoid the usual rah-rah meetings that become boring over time.
Sometimes, it seems like every management consultant on the planet has devised a team building theory that he/she has shared with the commercial arena. Often, these ideas are original and innovative. Equally often, their recommended activities are neither original nor innovative.
5 Innovative Activities that Accelerate Team Building & Bonding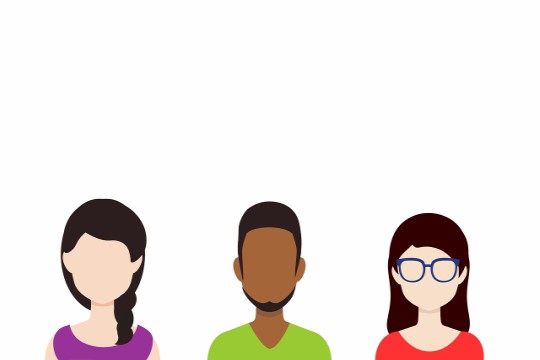 As Thomas A. Edison often remarked to reporters, back in his day, "I never did a day's work in my life. It was all fun." While it's unclear if Edison knew he was making more than just a personal statement at the time, he also was plotting a course for future team building activities.
Energizing your work teams and promoting a collaborative approach within them produce better results when you cease having "stale" meetings at the workplace, replacing boring meetings with "fun" activities that accomplish your goal. Here are 5 sample team building activities that show management is thinking "outside the box."
1. Have your teams enjoy a day at an "Escape Room"
A fun, but challenging game that appeals to employees, young and older, Escape Rooms require teamwork to find the one solution to escape these rooms. These are ideal for fun, effective team building activities. As John Harlacher noted, designer of a west coast Escape Room Ninja Escape, "escape rooms combine a simulated high pressure situation with critical thinking and team work. For that reason, it's an amazing way to bring your team together" Your team(s) will be energized and have great fun.
2. Take a Jet Ski Tour
As the owner of Sea the City says, "The high action, adrenaline pumping sport of jet skiing is an unforgettable way to spend a team outing." Your work teams will marvel at seeing Yankee Stadium and the treasured Statue of Liberty like never before.
The owner further states, "Getting out of the office and having fun together is so great for a team," he said. "You can see everyone laughing together and enjoying themselves. The experience has a really great effect on group dynamics and helps build friendships between employees."
These tours give teams a new, valuable on the Manhattan skyline in a unique way, while generating camaraderie and collaboration among team members.
3. Get to know your team members better by having lunch with them at least one day per week.
You could just chat with them or play teamwork games, like a team version of "Name that tune, or Name that movie," with lines from well-known songs or movie "one-liners" that challenge the teams to identify the songs or movies they're from. This a low-cost, but effective way to generate camaraderie in your teams will leave them refreshed and energized.
4. When the weather cooperates, take your team outdoors for meetings or scavenger hunts.
You will be amazed what outdoor meetings can accomplish during the warmer months. The same workplace meetings that become tired and stale indoors, can become energizing, team building events when convened outdoors. Even the non-nature lovers on your teams will welcome the "break in the action" you create when holding meetings outdoors. Scavenger Hunt Fun is a great website with all sorts of free scavenger hunt ideas.
5. Design seemingly minor recognition awards for team members.
Simple, low-cost, rewards for team members coming up with fresh ideas, e.g., inexpensive sunglasses for a "bright" idea, or a "bouncy ball" for a team that "bounced back" from a major challenge are all it takes to renew your team's pride. You will see a refreshing, collaborative commitment, even from teams that have been under performing lately. Everyone has the need to be recognized for a job well done. They will value their awards far beyond the retail cost of the recognition award.
Summary
You have probably noticed the operative word in these team building suggestions is "fun." Always remember the words of Thomas Edison noted at the beginning of this article. Even if you don't have the dedication of Edison (who discovered almost 10,000 ways a light bulb wouldn't work) when you're having fun, it does not seem like work.
Guest Post By John Morabito