Artificial Intelligence was once considered a pipe dream, but its capabilities are beyond scale today. As of today, AI has penetrated almost every sector around the globe, and wearables are nowhere left behind.
The trend of smart gadgets has now surpassed the demand rate. There are fitness trackers, smartwatches, and implantable healthcare devices to encourage wearable technology. These hands-free gadgets consist of sensors, microprocessors, and a software-controlled interface.
But, like any other smart gadget, the wearables should also undergo critical testing to determine optimal performance. With the improved QA advancements, AI is now being introduced to almost all software, app, and device testing requirements. There are certain innovations associated with AI for wearable testing, which enhances the proficiency of the output.
So, let's dive deeper into the role of AI in wearable testing and explore the benefits of it.
The Role of AI in Wearable Testing Services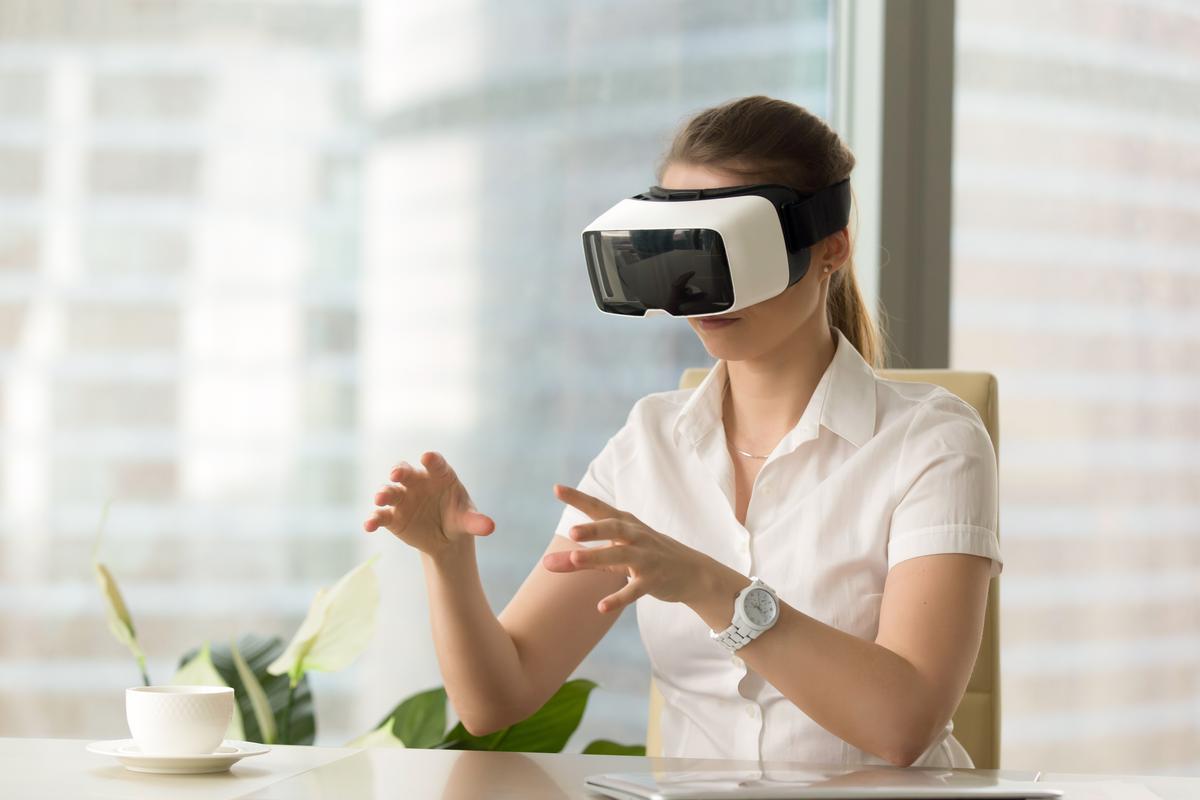 The use of fitness trackers, smartwatches, and other wearables is increasing immensely worldwide. As a result, guaranteeing the security and dependability of these devices remains of utmost importance. Therefore, professionals run tests on wearable devices and assess their ecosystems to ensure security and functionality.
Companies must prepare a holistic plan of approach to test the success of particular wearables in the market. Multiple testing strategies are to be developed to cover the entire ecosystem of wearable devices, starting from hardware to software. Assessing wearable testing devices is highly intricate but crucial for a successful launch.
The use of AI in wearable testing eventually automates the key parameters, which speeds up the overall process of validating the functionalities and performance of the wearables. For instance, AI is used for the functional testing of wearables, which automates the execution of test scripts and improves test data management.
Similarly, AI in wearable testing services benefits UI, app connectivity, compatibility, performance, regression, acceptance, security, and localization testing.
How Do Various Industries Utilize Wearable AI Technology?
In the past, people didn't believe wearables could capture the deep market. But now, various industries are utilizing AI-embedded wearable technology gadgets to meet their specific goals. Enterprises are keen on considering advanced technologies to boost their operational efficiency. Therefore, they implemented their effort towards utilizing smart wearables as well.
The concept of wearable gadgets has transcended the confines of wrist-worn devices. Now, there are smart earwear, hearing gadgets, and others. Some wearable devices from multiple categories include VR headsets, AI smart glasses, smartwatches, and Bluetooth headsets.
All the AI wearables work differently from one another, depending on their varying categories, such as entertainment, health, or fitness. Most people believe that wearables are only utilized by the fitness or healthcare industries, but that's a thing of the past! The use of AI wearables has now scaled to a lot of other industries, and let's have a look at a few of them:
1. Healthcare
First, the healthcare sector has enhanced its functionalities by using AI analytics within the wearables. These devices offer stats on the patient's real-time health insights and help generate reports. With AI wearable technology in this sector, patients can now easily take precautionary measures to prevent health hazards.
Moreover, they can also keep track of basic health diagnoses, such as blood-oxygen level or heart rate. The AI & IoT embedded wearable devices connect all your data with the real-time sensors embedded for health monitoring.
Thus, it furnishes timely reports and displays records on various health parameters. It helps the patients make decisions on necessary measures to be fit.
2. Gaming Sector
The next big arena where AI wearables are being used on high priority is gaming. It is a popular industry that will be in demand for at least the new couple of decades. The gaming industry has now introduced AI wearables to increase user engagement.
In the past, the gaming industry primarily introduced AI-enabled audio and visual trackers to VR & AR-enabled games. But now, the gaming experiences are being enhanced with AI wearables. Such industry utilization was mostly because many gamers were demanding AI-backed gaming experiences as advanced VR devices were being introduced to the market.
3. Fitness & Sports
The fitness & sports industries own the AI wearable technology, with fitness trackers. Over time, these wearables were enhanced with features and functionalities. And now, AI is being used to take the existing fitness or sports wearables to the next level. There are AI-enabled Bluetooth devices or fitness trackers which come with biosensors.
These biosensors can detect proximity, touch, motion, heart rate, and elevation. Smart headphones are also part of advanced wearables in the fitness industry. It comes with an AI-based trainer to guide you throughout your workout process. You will also get real-time tracking details on running, cycling, and other exercises.
4. Retail Sector
The AI wearable devices with monitoring features are found to be leveraged by the retail industry as well. Consumer retail businesses, such as the clothing sector, now use wearable technology and its advanced performance. Certain apparels such as jackets, hand gloves, and others are now AI-driven wearable devices connected to mobile applications.
These gadgets are mostly for ensuring the wearers' safety, called smart clothing. Today's people consider it the leading fashion and are inclined towards these technologically advanced clothes. Not just clothes but bags, helmets, and other such products now have connectivity features with mobile applications for specific functionalities.
Advancements in Wearable Testing Services with AI
There have been a lot of advancements in association with wearable technology designed specifically to provide better usability benefits to users. With the integration of AI technology, the wearables can now be tested for providing people with personalized recommendations for nutrition, stress management, and exercise.
These features enable users to embrace a positive lifestyle and achieve their wellness objectives. Moreover, the use of AI in wearables is also analyzing the users' speech patterns to perform any specified actions.
Beyond the features, testing advancements associated with AI for wearables include:
1. Test Automation
The use of AI is helping companies test their wearables with automated frameworks. ML models are being used to understand the performance of the wearables in previous test cases and to create an even more sophisticated test scenario for the device. With AI in pursuit, the wearables are tested to withstand real-world conditions.
2. Cognitive Testing
AI-enabled wearable device tests use computer vision and NLP to determine the strength of cognitive abilities associated with the wearables. With these tests, the companies check whether the wearables perform well on gesture controls and voice recognition capabilities. Moreover, cognitive AI testing for the wearables will further test the UI/UX.
3. Cross-Platform Testing
Wearable AI testing services are meant to validate the performance and compatibility of the device across multiple platforms and hardware configurations. Thus, seamless functionality is guaranteed with the use of wearable app testing experts services.
Benefits of AI in Wearable Testing Services
Some of the benefits associated with AI in wearable testing services include:
1. Better Accuracy
Humans can make mistakes when they are doing a redundant task daily. Therefore, when testing wearable devices, you cannot expect errors that might compromise users' experience.
So, using AI in wearable testing will never trigger mistakes while capturing and analyzing accurate data. The testers will also be free from manual efforts and can use this saved time to implement more sophisticated or advanced AI features.
2. Time & Money Savings
Manual testing somehow makes the job redundant and demands additional work every time the source code gets modified. Not just is it time-draining, but it is also an expensive process.
On the other hand, AI testing for wearables can be automated to perform the redundant steps easily, without manual intervention. Thus, the overall time required for testing the wearable devices is reduced, ultimately saving the cost.
3. Enhanced Defect Detection
In the usual testing methods, errors or bugs often go unnoticed for several reasons. Thus, your wearable device can experience hindrances in the long run, causing the user experience to hamper.
Introducing AI to wearable testing will help you point out the flaws accurately, even the smallest of them. With the future updates that your wearable will get, the number of errors or bugs might also increase. AI can outline all of these errors automatically and quickly for you to quickly get your wearable device ready for launch.
Future Prospects and Challenges of AI in Wearable Testing Services
AI has dominated the software testing landscape as the most popular and trending technology for a considerable period. But beyond that, wearable devices are now refined or fine-tuned for better performance and user experience using AI and ML technology. But, there are certain challenges that the developers and QA Analysis experience while using AI for wearable testing:
1. Data Availability
AI needs sufficient data to properly analyze the software features, without which the results might be unreliable. Therefore, one needs a large amount of structured data as the precondition for using AI in software.
2. High Computational Load
Using AI can initially be very expensive as it needs powerful hardware for operations. You will need the most advanced GPUs for analyzing the operations with the automation testing tools.
The future of AI in wearable testing is quite bright, as new frameworks and tools are used for targeting specific challenges. Functional testing, UI testing, and visual testing of the wearables using AI will scale as the technological stacks are about to be replaced completely with that automated testing.
AI will also be taking over the automation tasks that need human judgments in the future. Thus, all the testing stages might be completed within a few seconds when no one sets the standard controls. There are still some levels of testing wearables where there might be a need for humans to give their involvement or input at first, such as security, usability, and edge case testing jobs.
Conclusion
So, this is a clear elaboration on how AI innovations enhance wearable testing proficiency. Many industries have already started using AI wearables in their industry, and a lot more are about to join them in the future.
As the wearable smart device culture is thriving, AI being leveraged in automation testing is also implemented in these hands-free gadgets. And there's immense success in it!
Read Also:
Author Bio:

As the Marketing Head at KiwiQA, Mit Thakkar combines his deep understanding of software testing with strategic thinking, revolutionizing how businesses perceive and implement testing practices. He drives the industry forward with his passion for excellence, crafting marketing strategies that effectively communicate the value of reliable software testing to businesses worldwide.