So, since you are here searching for bakery names, you would have decided to launch your bakery business. That is surely a good idea. You would have been working on all perspectives, like the raw products, the bakers, the equipment, etc.
And now you are here to search for the right name for your bakery. But before you start searching for the best bakery name, you should be aware of the importance of a good bakery name.
Do not think of it as a trivial task, something that should be done within no time. In fact, it is the base of your marketing strategy. Take a reasonable amount of time out of your busy schedule to finalize the right name.
A perfect bakery name is required to create good first impressions. No matter how good your products are, people are not gonna buy them until you are able to have attractive first impressions on them.
Best Bakery Names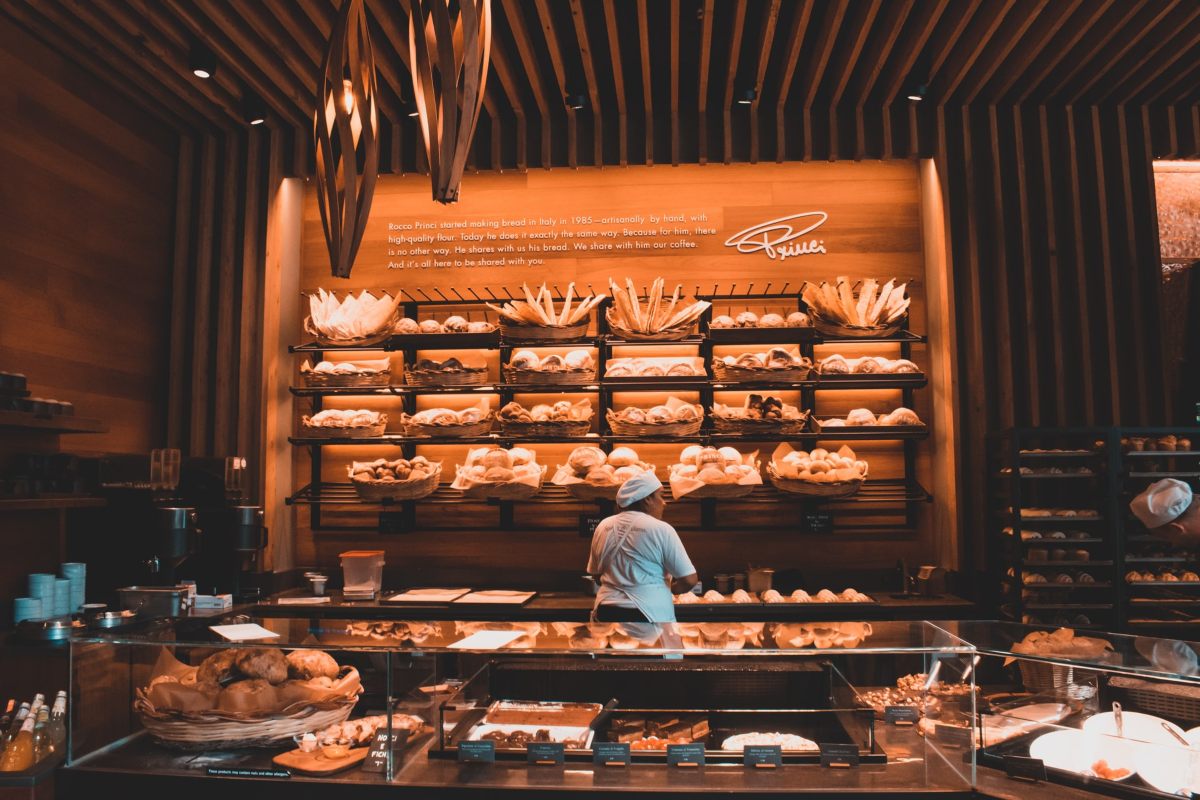 Now that you have understood the importance of a good name, here are some of the best bakery names for your business. We have compiled a total of 180+ bakery names. You can choose the one that you think will prove to be a big brand name.
Catchy Bakery Names
Blue Dream
Cherry Merry
Upper Crust Bakery
The Nutty Bunch
PURE Cupcakes
Tasty Bakery
Hot Biscuit
Breaking Bread
Rico Bakery
Front Season
Evans Bake Shop
Cake & Cream
Bread Talk
Take the Cake
Charm City Cakes
Gimme S'more
Bake Off
The Baking Room
Honey Bunny
The Cake Corner
Zak the Baker
Crispy's Donuts
Donut Bar
Bread & Butter
Knead to Know Bread
The Chocolate Chip
Cake and Art
Cake My Day
Mad Batter
The Pie Chart
The Rolling Scones
The Dream Pies
Hotty Buns
Holy Dreams
Give U Treat!
The Donut Hole
Lucky Bakery
Grandma's Best
Irresistibly Warm
Masterpiece Cake
Bakers Delight
Marla's Sweet Treats
Unique Bakery Names
Artsy Tartsy
Blissful Bites
Grateful Bread
Pieous
Tokens of my Confections
Tiers of Joy
Pastry Emporium
Milk Jar Cookies
Bakeology
The Cooling Rack
Bootstrap Bakery
Crumble & Flake
Au Bon Pain
Cotton Cakery
Humble Pie Desserts
Modern Bakery Names
Baking Corner
Cookie Area
Modern Bakery
The Village Bakery
Just Cakes
Cake and the City Bakery
Lucky Rice Cake
Hot Crossed Buns
Boardwalk Bakery
Crafted Baked Goods
Doughy Delights
Collin Street Bakery
Muffin Top
Bread Lounge
Cake O'Clock
Incredible Cheesecake Company
Roma Bakery
Dolly Madison Bakery
The Cake Room
Frost Goddess
You Knead This Cake
Super Buffet
Finest Donuts
Cookie Encounter
The Cookie Jar
Absolutely Muffin
Manhattan Cupcakes
The Breadline
Cute Bakery Names
A Bun in the Oven
Dream Sweets
Sweet Little Things
Treats of Sweets
Sugar Daddy
The Cake Fairy
Bakery Bits
Cakewalkers
Cute Cakes
Queen's Bakery
Dream Puffs
Bunnie Cakes
Cakes With honey
Flour Shower
Cutie Pies
Angel Bakery
Babycakes
Happy Bakery
The Cupcake Bakery
Tea Time Cakes
Skippity Scones
Sweet Sensations
French Bakery Names
La Crème de la Crème
Vanille
Le Grande Boulangerie
Fait Maison
Salon Glace
Cannelle
Cerise
Gourmandise Pastry Shoppe
Mon petit chou
La Boulangere
Éclair de Genie
Eiffel of Cakes
Délicieux
Noisette
Oh la la Bakery
La Vie En Rose Bakery
Le gâteau d'amour
Bon Appetit Sweets
Le Meilleur Cake Shop
Framboise
Belle gateau
Liberte Patisserie
Tout de Sweet
Crumbs of Paris
French Kisses Bakery
Patisserie Possibilities
Good Bakery Names
I bake it you take it
Cookies Tonight
Cake n Bake
Cookie Crumble
Cinnaholic
Bread and Butter
The Nutty Shop
Faith Bakery
Sweet Revenge Bakery
Cookie Corner
Cake and Spoon
Snickerdoodles
Cake Walk
The Muffin Man
Sunrise Pies
The Rolling Pin
Funny Bakery Names
Holy Cannoli
Sugar & Spice
Cake Monkey Bakery
Heavenly Cakes Creations
Sugar Booger
In Your Face Cakes
The Gingerbread House
The Baker's Table
Sugarbloom Bakery
Cakes, Cookies & Confections
Stairway to Leaven
Pinecrest Bakery
Crummiest Cakes
The Cooling Pan
Flour Power Cakery
Creamy Ideas
Delectable Desires Pastries
Twisted Cakes
Sticky Buns
Forgot the Flour
Creative Bakery Names
Bake in Care
Better Batter Bakery
Cupcake Notion
Rocking Rolls
Flying Apron
Cookie Monster
The Skipper Sweets
Drive-By Pies
The Salty Donut
Mix-Up You Need
Pink Frosting Bakery
Cakes Walk
It's a Piece of Cake
Buns of Steel
The Great EsCake
Nutty Creations
Village French Bakery
Sweet Cheeks Baking Company
Confection Connection
Southern Girl Desserts
The above names are very aptly divided into categories for your convenience. Span your interested category and select your favorite names.
Link the name with your products, and your business pattern. But whether you are looking for cake bakery names, patty bakery names, or any other category, you will definitely find your ideal name from the above list.
What factors to consider when finding the best bakery name?
Though the above list will be super useful, you need to have a clear road map in your mind. You should know how you are going to select the perfect among these hundreds of best bakery names. But you do not need to worry, here is a small guide to help you through your quest.
Throughout the whole process keep the essence of your business in your mind. Whether it is cake bakery or any other category, keep it connected with your bakery name.
Span these bakery names from top to bottom. Look deep into the list to find the one that is perfect for your business. Try to select the one that is more exciting and catchy. The more attractive and catchy your bakery name will be, the better the first impression it'll create.
If you can find keywords in your bakery name that would surely be a plus. But do not make it a hard and fast rule. An irrelevant and non-aesthetic name stuffed with keywords would be of no use.
Once you are done with your selection, get your bakery name printed on your business cards, bags, boxes, and especially the name board. Marketize your bakery along with the fantastic name you have just come up with.
Read Also: