The recent times are of marketing and advertisement. No business can thrive in this competitive business world without a comprehensive advertising model, let alone be the food business. For those who are either running a food business or are going to start one, you need attractive food slogans and taglines for your target audience.
Catchy and creative food slogans create a link between your food chain and your customers. They are a very significant component of your marketing scheme.
Try to keep it simple but attractive and it should be connected to your food type. It should convey significant messages to your customers.
101+ Creative Food Slogans & Taglines For Your Business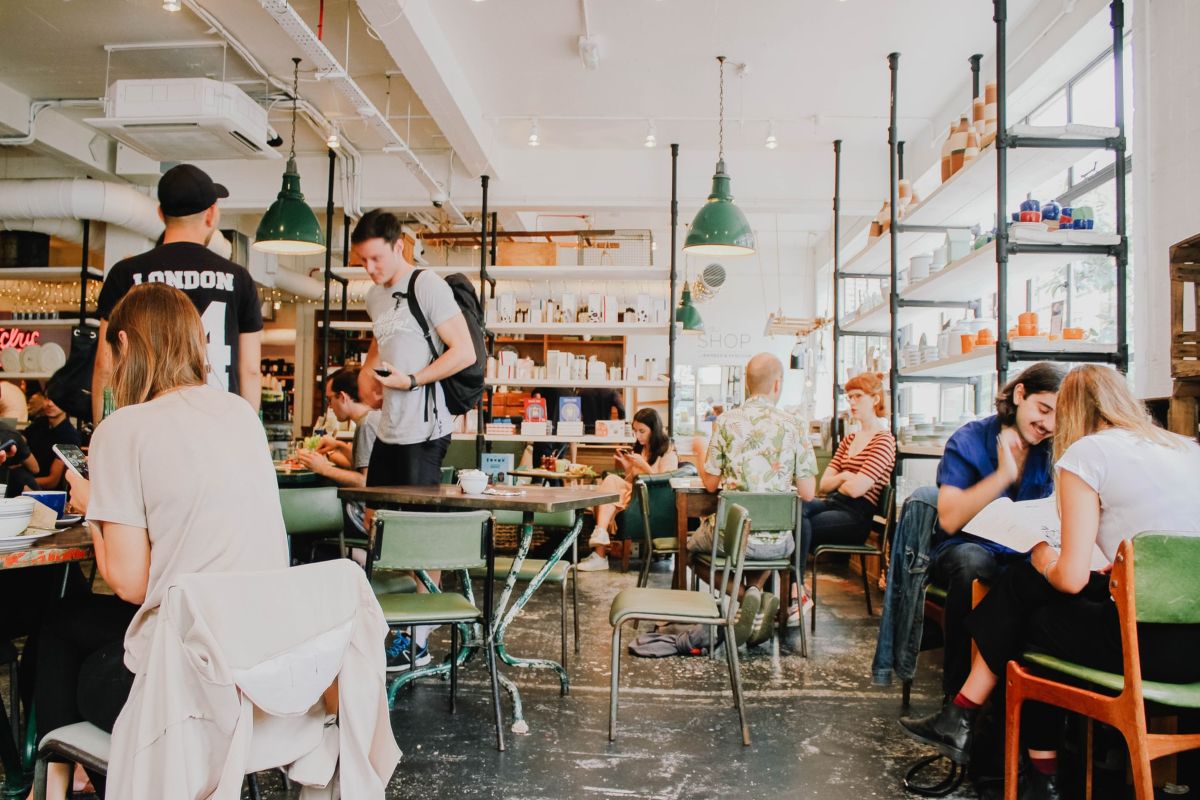 In case you have been searching for a creative tagline, here are a few suggestions. You can either use them as it is, or you can also go for some improvisation.
Whatever you choose to do, they will surely boost up your final income. Have a look at these food slogan ideas and choose the one that links with your food and attracts your aesthetics.
Food made from the heart
Eat all you can
Chicken for your taste buds
Fat Food made Responsibly
Never too much fries
A chicken nugget is what you need
Choose best, Choose tasty
Meet the good taste today
Think Food, Think us
Full of Delicious
Your way, Our Foods
Luxury food, luxury restaurant!
Mouthwatering Food in your Budget
Delight in Every bite
We listen to the food
Get a Fresh at New taste
The natural light food
Adorn your Food Senses
We Speak tasty Foods
Food Treat for all
Taste is new Trending
You will Love it
Welcome to delicious Treat
The house of Trendy Food
So Fresh, So Dreamy
Fresh taste at Best Price
The way you love it
We like to eat well
eat your day Today
What's your eating Mood today?
Joy the instant Food Minutes
Making Food great again and again
Mood twisting Taste
Hot Recipes for hot people
Fun in Every Bite
Sizzling the Same
Big taste for big fun
Eat it your way
So fast So yummy
Food for good mood
Mood Twisting Fast Foos Fun
Food and You , are Friends
Savor the taste
Join the Party today
It is cheat day, do not shy away
Driveaway your hunger pangs
Where taste is its Identity
Satisfy your cravings
Chase the Flavour Today
Food comes first, a slim waist comes second
Eat what you want to eat
Eat fried and fresh
Food that Awaits you
Food for your mood
 Making your taste buds work
Fast food with not so fast recipe
The way you want
Where taste and health can not meet
Food loved by everyone
Food with passion
Experience the new taste
 The fastest food, for instant hunger
Taste is the new trend
Taste the best of Town
Hot food, hot recipes
Instant Food, for Instant Hunger
Faster than your imagination
Taste is new Language
Instant food for instant hunger
We speak yummily
Good tastes Gives good mood
For the cheat day
For those who live to eat
Don't think of fast food, have it here
Enjoy the taste that differs
Moments of fries
Sizzling fresh taste
Converting mood with food
We know, you love it
Making time a good time by making food the good food
Food for only taste
Better taste to make you better
The flavors inspired from dinner of Heaven
Be cool but have hot
Say yes to yum
The fast-food which lasts well
Welcome to the world of tasty food
We do magic with recipes
Putting a grain of salt on your taste
Fun with food
Eat butter to feel better
Magic with the spices
Chasing the new flavor
Fast your day with our food
For fries best friend
Loving food comes first
Taste that makes you go UMMMMMMM
Luxurious taste at an inexpensive price
Choose the Quality of Food
The fast-food gives the best feeling
Pizza, burger is forever
Delicious delight with every bite
The hallmark of the good taste
Frying the fried
Observe the food, feel the taste
Giving food senses some sense
Keep calm!! its food time
Responsibly prepared recipes
Making fries your favorite song
Prefer fries over lies
The taste that rhymes with your cravings
Big taste for every small fun
Our fast food tastes better than your salad
No one can make it like us
A rhythmic pattern of food and taste
Food with Mood
Think different, eat differently
Though all these slogans are related to the food industry, each one has its own specificity. For example, some will work great for a fast-food chain, but some will be great for traditional food. Choose according to the specificity of your business.
How Are These Restaurant Slogans Beneficial For Your Business?
A successful business is a blend of various factors. In addition to quality products, you need an appealing marketing technique too. First, start building a reasonable business structure and then build your marketing technique accordingly.
When working on your marketing strategy, work according to the modern world's needs. Besides digital marketing and other technical stuff, creative food slogans will also play an important role in constructing a good audience.
A good food slogan is one that connects to the heart. It should be noted that it has almost no technical importance, it is entirely related to aesthetics.
How To Get The Most Out of These Food Slogans?
For instance, you went for a fast-food chain. You should choose fast food slogans, something like, "Our fast-food tastes better than your salad", not "Eat butter to feel better". The more specific your slogan is, the more beneficial it will be.
The importance of slogans and taglines is all sensuous. The more your slogan is able to connect with your customers' aesthetics, the more business it will generate. Select the slogan that feels to be more appealing.
Instead of diving into the grammatical and other details, focus on the sensuous appeal of the tagline. Grammatical errors won't matter, until and unless they are not common enough to irritate the person.
Once you have selected the right slogan, incorporate it everywhere. On your banners, in your logo, in your menu, in your advertisements, and every other place where you are going to mention the name of your business. In short, it should become a subtitle of your business. This will engrave the tagline in people's minds.
Read Also: