How many of you are trying to track your expenses to save some extra bucks?
Many of you might be trying to track your expenditures so that you can save some amount of money every month.
Right?
Well, it's quite hard to do.
But what if there are some ways to make it easier? Let's do it.
There is the most common saying, "There's an app for that." It's true because there are various top and best budget and finance applications that can help us to manage our daily finances.
Using top finance apps, you can easily track your spent money without manually logging every purchase. You can easily connect most of the apps to a bank account to automatically see where you spend money, get alerts for bills, and check how much money you have left for anything or areas of your budget.
For every single aspect of finance, you can find an application and make managing your daily expenses and finances a lot easier. Here are some of the top budget and finance applications that will help you to get your money under control.
7 Top Finance Apps to Track Your Expenses in 2019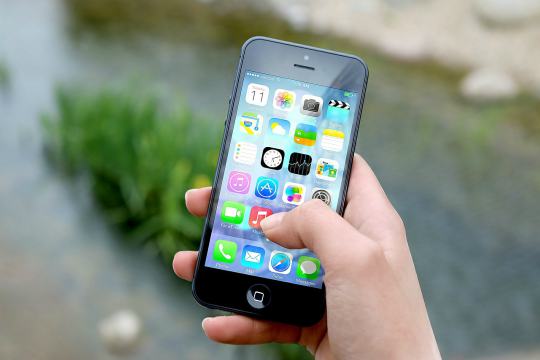 1. PocketGuard
PocketGuard is the most popular and all-in-one bank account for tracking and budget management application, which helps you to stay on top of your finance and make better financial decisions. The application will also show how much amount you have got in your accounts and how much money you can afford to spend for the day.
It will connect you to your bank and card accounts through an encrypted and read-only connection, allowing you to instantly check the status of your accounts and transactions while remaining secure.
In addition to this, it will also sort your purchases, subscriptions and bill payments in your previous spending factors to deliver you an estimate on how much you can easily spend on your accounts.
Some Top Features of PocketGuard App:
Helps you in tracking your bills and recurring subscriptions

Track your income

Your budget is built automatically based on your spending and earning patterns

Set and reach your saving goals.
2. Debitize
Debitize is a highly popular finance application that allows users to get credit card perks without credit card debt, using existing accounts. Now, you will not face late fees charges and interest. As this application will move money from checking, sets it aside then pays it to the credit card when payment is due. The basic service is free of cost.
One of the best things about this application is its security that is the number one priority of this app. Automatic logout, ID verification, etc. will help prevent unauthorized access.
Now, there is no need of bothering about your outstanding credit card balance as this app can help you to reap the rewards with the same peace of mind you get from using a debit card.
Top Exclusive Features of Debitize App:
Link any credit card and your checking account to Debitize app.

Make use of credit card for purchases as you normally do, and it set aside your funds from your checking account to cover them.

The app will use those funds to pay it for you automatically and on time whenever the credit card bill comes.
3. Wally+ – Smart Personal Finance
Wally+ is the top finance application that can help you to manage your money. It is lifestyle application that treats expenses and experiences. You can use this application to consolidate your financial life, balance your income and expenses to set goals and reach them – all your accounts in one place.
Moreover, the application will also give you unprecedented insights, showing you where you stand financially compared to like you. This application is also going to help you many, letting you know where, why, on what and with who you spend money, so you know exactly where your money goes.
Some Exclusive Range of Features of Wally+:
Balance Your Income and Expenses

Easily Track a Daily Budget

Understand where your money goes.

Scan Receipts
4. Acorns
Acorns is an investment application that is popular for rounding up your purchases on connected accounts and then it puts that change into an investment. There is a lot to it than this, and using this app, you can invest your spare change into a diversified portfolio of ETFs of more than 7000 stocks and bonds automatically.
You can watch your progress as you can check in your account from anywhere and anytime. Acorns application has made it easy to invest more with recurring investments on daily, weekly and monthly basis. One-time investments, referrals and found money.
Top Features of Acorns App:
256-bit encryption to keep your information safe and secure

Automatically reinvest your dividends for you

More than 2 million people are doing it. Sign up is free of cost and it takes only few minutes.
5. Mint – Personal Finance & Money
Mint is the free of cost and easy way of managing your money in one place. This application is the best place to manage all your finances without any efforts. It brings together your bank accounts, credit cards, bills and investments, so you can know where you stand.
You can check what you are spending, where you can save money and stay on top of bill pay in Mint like never before. You can even keep track of your credit score to help you be smart about it, no credit card required. And you can also even keep track of your credit score to help you be smart about it, no credit card required.
Some Top Features of Mint App:
There is no need to log into multiple websites as with this one place, you can track your finances easily. Moreover, you can also get savings tips to help with budgeting and debt.

Easily make budget you can stick to as this app help you save smarter from day one and you can even make some for you based on your spending.

Get your free credit score, no credit card required. You'll learn how it's calculated and get tips.
6. Unsplurge
Unsplurge is the top iPhone budget application, which helps you with budgeting in a different manner.  It is an excellent way to help users to focus on saving. The ability to see how others are reaching their goals is the great motivation.
Unsplurge is an easiest way to track finance and save money than any other application. You can get encouragement by seeing friends reach their goals and cheer each other. Moreover, this application is all about saving up for a specific splurge.
Features of Unsplurge App:
The app makes more fun-loving to use and especially when you want to save your money for a vacation or your device.

You can log your progress, get help from the community and learn tips and tricks to stick to your goal.
7. EveryDollar
EveryDollar is a budget and financial planning application that has made it a lot easier for people, who are looking forward to saving some money. In this app, you just need to simply enter your monthly income and then you can easily build the basics of your budget with a wealth of recommended expense categories.
Moreover, you just need to input your expenses throughout the day in the application that syncs between devices and the web interface. Moreover, the application (subscription $99/year) allows users to link their bank and card accounts to their
EveryDollar profile to instantly log and track their purchases, saving you the hassle.
Some top features of EveryDollar App:
Create a completely customized monthly budget in just few minutes.

Split transactions across multiple budget items.

Access your budget through the app or desktop browser.

No third-party advertisements are there.
So, these are the best personal finance apps that can help you to manage your finances without any extra efforts. Just download any of these above-mentioned finance apps and get ready to save some of the money.
Want to Make Your Own Finance App?
As we all know that smartphones have transformed our relationship with money, and retail transactions made with mobile phones are growing every single year. Tracking the markets has never been a lot easier, and the computing power and portability of mobile phones have make them ideal for personal financial management.
So, if you want to develop your own finance applications for your company that can track your company's expense and help you in managing whole finance, you can discuss your requirements with professional finance app developer, who have the right kind of tech industry knowledge and ability to develop high-end finance apps. Get your own finance application that is efficient, attractive, and commercially viable.
Author Bio: Jyoti Bharwani