The fast speed modernization and advancements give rise to the need to have a consolidated business platform that can automate your business needs and provide you with the real time actionable services.
The mere task like data entry and updating the list of resources are some of the tasks that should be left for the machine to perform, while your workforce is busy to bring innovation in the business plan.
When you will take such mere task from your smart working employee than only he or she can take some time out to build a robust strategy that could be more practical for your revenue generation. The tedious task of managing files and excel sheet drain the level of energy from the workforce leaving them exhausted. Therefore, you must have a business management platform that can assist you with its vast features while helping you build an efficient dashboard to keep a check on every little operation.
Choosing a right business management software is a tough thing as well. Around 76% of the employees spend more than an hour in updating records and information on the management platform, which is not acceptable for better outcomes. Hence, to help you out in picking the most professional business management I have composed the list of five best software, but before that let's take a small peek into what features the software must and do have.
Must-Have Features in the Business Management Software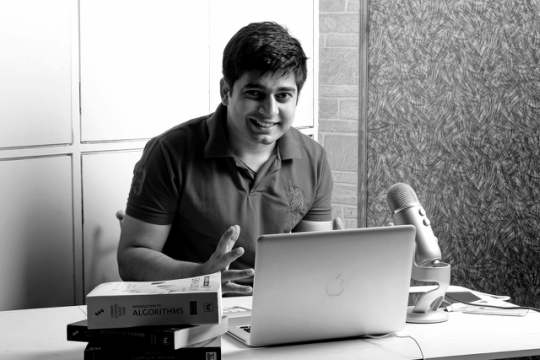 The business management software must be able to perform proficient project and task management, time and calendar management. It should keep a check on sales and CRM, accounting and reporting of finance timely, along with resource management. It governs other management related to invoice, dashboard, time tracking, work reporting, logistics, and operations.
List of Top Five Software
1. SCORE
Score is a comprehensive business management software that is preferred by leading professional to regulate the operations and automate the entire operational foundation of your business. The software entertains its users with a number of fascinating features including a robust technique to monitor and update the business plan, work for unlimited projects at a single time, time tracking services and the option to view real-time monitoring and report. It manages invoices, bills, finance reports, quotes and contacts conveniently. Provide a single solution to your every management business needs.  The best part about the software is that one does not change his or her ways of doing, business instead customize almost every single aspect of the software accordingly.
2. Studio Cloud
Sudio Cloud is a leading business management software that being ease in the business operations facilitating users with an incredible range of features. The high-end software is designed to meet the unique needs of the users. It has three main categories having individual features. The categories include one user login, two-user login with the head PartnerBoost and three plus user logins under the head EmplyeeBoost. Among its proficient features, some of them are client management, scheduling, invoicing, project management, automation, form and bill regulation, customizable dashboard, lead generation and time tracking card. With the client management software, you can create healthy and prosperous relations with your prospective customers.
3. ZOHO ONE
The revolutionary platform- ZOHO ONE is developed to serve the customers with highly advanced and fully automatic business management services. It delivers a full administrative control having more than forty applications to deal with the diverse sector of business management. You can merge the servers to form a collaboration with multiple employees for better performance. ZOHO ONE provides unmatched integration to users. You can keep all your ducks in a row while monitoring reports in real time. The basic features are all the same in this software including invoice management, time tracking, daily reporting automatic updating and task management.
4. ODOO
Odoo is a highly professional business app that acts more like a business management software. It offers CRM, accounting, and e-commerce facilities to the users. With this app, you can easily manage your projects, timesheet, helpdesk, marketing sector including email marketing and automation, invoicing and website builder, e-commerce management, and a customizable desktop. The CRM is comprehensibly designed to cater the unique demands and needs of the customers.
Odoo also has the ability to automate and regulate orders in client management sector based on the call records, messages history, and sales driven out by the employees. It keeps a check on every operation of the firm and updates the authorities if any customer query comes in to address. The unique quality of the app is that it frees you from painful integration. The app covers entire business needs by providing a one-stop solution. The app is completely automated and it facilitates the users with easy integration services. Instant integration and smart process are the two most prominent uniqueness of the app.
5. NETSUITE
NETSUITE is a software that replaces many other smaller and important business operational servers. IT provides a brief and detailed server to report, access, analyze and automate your business no matter how big or small it is. It facilitates with a number of tools and features including ERP, CRM, , and HR.
The software is not industry specific. IT caters the needs of diverse industries according to their required features. A complete solution facilitates employees of all levels from CEO to an average employee. It is completely replaced other software like Microsoft Dynamics, QuickBook, SAP and Sage. The software provides lifelong services to customers including invoice management, customer management, time tracking and real-time reporting. The best thing about the software is that it delivers a number of toolsets as part of its server. These toolsets comprise of NetSuite OpenAir, NetSuite PSA, NetSuite CRM and NetSuite Global Business Management. Each of these is proficient with their individual operations easing customers and operating a business with utmost professionalism.
To Wrap Up
Having uncountable features and advanced tools, these software stand top in the list of the best business management software. Apart from this, there are several free tools available on the internet that you can use to regulate and automate your business operations.  Whether you are working on your creative web design or got many products to sell through your e-commerce store you can get the solution based on your needs and requirements from the software listed above. Each of them reflects their individual smartness and superior aspects.
Author Bio: Dominic Lester is a skilled developer at the leading Web Design Company based in the UK. He has a deep interest in learning about software, technology, and inventions. Dominic shares his work and knowledge with his followers and readers. Being a moonlight freelancer, he carries out comprehensive research before composing a single piece of content. You can follow him on LinkedIn, twitter and G+ for updates.