When you are an owner of a small business, you will find yourself involved in most, if not all, facets of your company. That should come as no surprise when you are running a business with little help and fewer resources.
Fortunately, the rise of cloud-hosted services has brought about different business productivity apps that are designed to address specific business needs. And because they are cloud-hosted, providers are able to offer their services subscription-based and small business owners get to pick and choose the service that they feel will meet their needs. And without investing on expensive infrastructure and hardware, they are not forced to commit to a certain service and can simply cancel the subscription if they are not satisfied.
But of course, you are looking for the best business apps that you wouldn't want to cancel and will want to work with for a long time. So here are our top 10 recommendations for cloud-based business apps that can really work for your small business.
10 Cloud-Based Business Apps for Small Businesses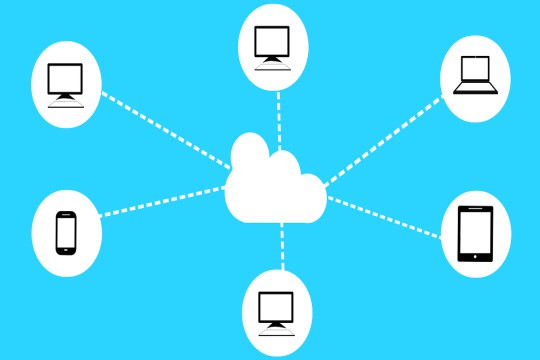 We all have those moments where we come up with a great idea but lose it because we were not able to write it down. Well, Evernote not only lets you record your idea, it also lets you nurture it and come up with concrete steps to get it done. The app lets you clip different bits of information from the web and tag them for easy searching.
You can then edit it by adding more information, embedding video, and more. You can also use it as a sticky-notes for your mobile device. Write out journals, to-do-lists, and more. Best part is that it is free but you can subscribe to business version for $12/month for unlimited uploads.
You and your guys always get distracted by Facebook, Twitter, or anything non-work related on the Internet? Well, RescueTime lets you know where you spend most of your time by breaking down how much time you spent on specific website and applications – yet this is for the free version only.
By adding just $9/month, you get the premium version that lets you track online and offline activity, block certain sites, and even send you notifications for spending too much time on a certain app or site.
RingCentral has always been a leader in cloud-based communications and its continuously innovating Office plan is the top unified communications solution as a service (UCaaS) in the industry. Its lowest Office plan at $24.99 gets you a single digital line that comes with advanced call management features like auto-attendant, advanced call-routing, call screening, call-forwarding, and more. The plan also comes with its own audio and video conferencing feature that can rival stand-alone online meetings providers.
Last, its acquisition of Glip, a team messaging and collaboration app similar to Slack and HipChat, means that RingCentral Office subscribers are also able to enjoy the basic Glip plan, worth $5, for free. From voice calls, conferencing, voicemail, business SMS, team messaging, to even faxing, RingCentral got your communication needs covered.
This app has been the go-to app for project management for years. It is so intuitive and easy to use that most users really prefer the app than other project management tools. Basecamp price starts off at $20/month for 10 project that should be enough for a business with small operations.
The app organizes the projects you are working on and makes it easy to add collaborators, create task lists, communicate internally per project, attach files, and of course, track progress. The best part of the app is its simplicity and if you like straightforward apps with no long learning curves, this app is for you.
While Salesforce is the most known customer relation management (CRM) app, NutShell CRM is actually designed with small business operations in mind. The app lets small and medium scale businesses automate their sales process and simplify their contact management.
It is perfect for small mom and pop shops looking to make operations more efficient. The only drawback is its lack of customization so you would not really be able to make advanced configurations to the app. Price starts at $22/month.
Related: 5 Top Marketing Apps to Help Put You on the Map
For your basic accounting needs, most small businesses opt for the base version of Quickbooks Online at $9.99. With the app, you can send clients online invoices, view your balance, and approve estimates. It can even integrate with other services like PayPal.
The app also has a very intuitive interface that is easy to navigate and there is no difficult learning curve for the system. If you opt for the more expensive version starting at $19.99, you get premium add-ons like payment scheduling, inventory tracking, and purchase order management.
7. Square
If you're business involves selling outside the normal physical office, Square gives you the option to accept credit card payments on the go. Together with the app on your smartphone, you can simply plug in the card reader and swipe credit cards to accept payments.
You can even use the service offline and use email or SMS to send receipt to customers. Best part, the app lets customers leave tips in 15%, 20%, or 25% rates. No monthly plans, but you will be charged 2.75% of total payment for each transaction.
Still one of the best email automation suites. If you are looking to turn your email marketing campaign into a long-term customer engagement program, Hubspot gives you the tools you need to achieve that. It also lets you add CRM features with no additional premium fees. This is a good fit for companies that are just getting their online marketing programs started.
This is the best Office suite for mobile devices next to the actual Microsoft Office applications. WPS Office gives you an all-in-one app for your Word, PowerPoint, and Excel files with almost all the bells and whistles of the Microsoft desktop Office version. It even gives you a tabbed view so it is easier to navigate between different files.
Plus, it has cloud support that lets you save and share through your favorite cloud storage apps like Dropbox and Google Drive. Oh, and it is also FREE on Android and iOS!!
The free version already gives you the ability to conduct surveys to gauge your customers' reaction to different things like new products or new ad campaigns. It provides detailed reports and the interface is pretty easy to navigate. They also have a premium version at $19 that gives you more advanced features like email notifications and multi-language support.
More Read:
Author Bio: Mark is a digital marketing professional who is weirdly fixated on anything about the cloud – the technology, not the mushy cottony thing up in the sky. You can find him on Twitter or LinkedIn.