Due to internet revolution, world has become a global village. People around the world can easily connect with each other. Internet also has provided its platform to thousands of startups to do online business. Nowadays, more offline businesses can be seen online than ever before. As more startups shifting their businesses from offline to online, criminals are also following them on internet. To take advantage of growing online market, cyber criminals are attacking online small businesses to make money and expanding their illegal businesses. Today, cyber criminals are supposed to be more intelligent and have more innovative ideas to bypass old cyber security strategies.
National Cyber Security Institute revealed that small businesses should be ready to face latest cyber security challenges in 2016 because Cyber security threats are remarkably increased in recent years and it is also expected that it will continue in 2016. Cyber security experts predicted that 7 types of threats can negatively impact online businesses in 2016. Such as
Emergence and growth of mobile malware
Stealing of information/data from Internet of Things (IOT) devices
Cyber Espionage
Extortion cyber attacks from stolen data/information
Ransomware on IOT (internet of things)
Hackers Mercenaries
Aggregation of stolen information/data
According to Symantec "Internet Security Threat Report 2016", the year 2015 was supposed to be worst for online businesses due to email threats, bots and malware. They damaged numbers of online businesses. Furthermore, they also published top ten android malware in their report.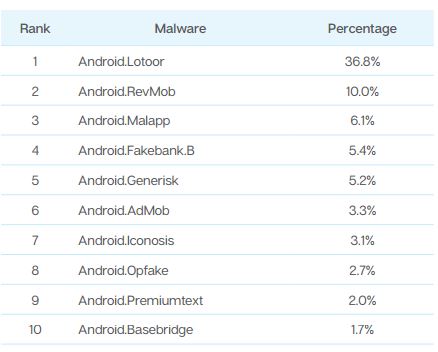 To prevent online business from latest online threats and cyber attacks, cyber security professionals now come up with new cyber security strategies to secure growing online market from cyber criminals.
You Make Like to Read: 100 Business Tools for Online Startups
5 Cyber Security Strategies to Prevent Online Businesses
If you're running an online small business but still using traditional cyber security techniques to protect your business then you must review your strategies and change it according to the latest cyber security trends. Here are the 5 cyber security strategies and tips for you to secure your online startup business.
1). Use and Create Strong Passwords for your Systems
2). Use Secure Communication Channels
3). Create and Use a Secure Backup Plan
4). Segregate Duties to Mitigate Internal Threats
5). Educate your Subordinates and Employees about Online Threats
There are several other cyber security strategies you can adopt to secure your online business. All you need to keep your eyes open on latest uprisings and do necessary actions if needed.