You can't force employees to eat healthily, take more regular exercise, or to quit smoking. But a healthier workforce is more productive, costs the company less money in sick days and in health insurance costs, and generally has a more positive approach to work. Therefore, encouraging your team members to kick unhealthy habits and to adopt healthy changes benefits you as well as your employees. Introducing healthier workplace culture, such as through the offering of free fruit at meetings or even the installation of a corporate gym, it is possible to improve productivity without forcing it on your employees.
Related: 4 Types of Employees You Should Know At Workplace
The Stats
Before you embark on a corporate wellness program, you need to be able to justify it to yourself, to shareholders, and to other stakeholders.
According to the National Institute for Health and Care Excellence (NICE), private sector businesses in the UK lose an average of 5.7 days per employee every year, to ill health. If you have 50 employees in your organisation, it means that one of those employees is effectively being used to cover absences throughout the year.
Ill health can range from simple coughs and colds to serious, long-term illnesses. Overall, NICE estimates that the economy loses £15bn a year in lost man hours but also a loss in productivity, and the cost of healthcare.
A few relatively simple changes could have a significant impact on these numbers.
A Healthier Workplace Culture For Employees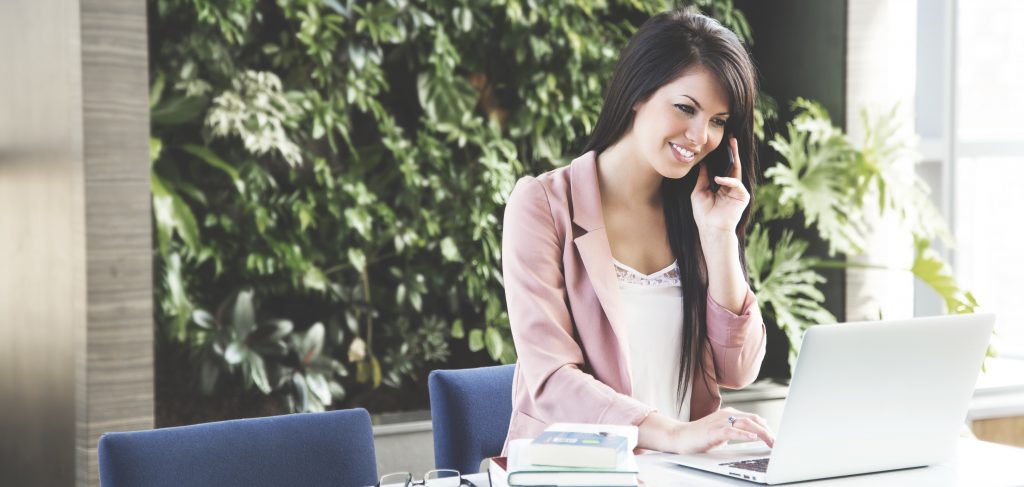 Obesity is one the biggest health problems in the modern age, and NICE estimates that obese employees take an average of 4 extra days' sick leave every single year. More than a quarter of all people in the country are considered obese. Encouraging employees to eat more healthily and to take regular exercise can have a significant impact on the amount of sick leave employees take.
Encourage a healthier workplace environment by making some design and layout changes. Place a fridge in the kitchen, because this will enable your employees to bring their own healthy lunches. You could even offer free healthy lunches, or at least subsidise healthy snack options. Add a water cooler, and if you offer tea and coffee provide skimmed milk and sweeteners rather than full fat and sugary options. Add bike racks in the car park, or even reimburse employees that use public transport. The walk from stops offers some exercise options for public transport users, and getting the bus is better for the environment than driving to work every day, too.
Physical And Mental Health
There are many ways that an employer can help improve the physical health and wellbeing of employees. Walking or standing meetings, yoga classes, and company sponsored sports teams and sporting events encourage employees to take part in regular exercise. Free healthy snacks, water coolers, and even a fridge in the kitchen encourage healthier eating. However, improving physical health is only part of the battle. Mental health concerns are a major issue, too, and many employers find it difficult to combat mental health issues and to improve mental health in employees.
Activities like yoga classes, and even regular exercise and healthy eating, can help improve mental health too. Allowing employees to work outside can encourage better mental health, and you should help educate employees in ways to differentiate between and separate their personal and working lives. Many more people work from home in the evening, while the receipt of work emails to mobile phones means that some employees can feel trapped.
Add break rooms and quiet areas so that employees can relax either during breaks or even while working. A growing number of business managers and owners, including Huffington Post founder Marianna Huffington, are proponents of workplace naps. Not all managers will embrace this type of approach but it is an option worth considering.
Your Role To Encourage Employees To be Healthier
Some employees feel that it is not their responsibility to become involved in the physical and mental wellbeing of their employees. In reality, however, the more involved you become, the greater the potential benefits for your business. You can protect your business by looking after your employees.
Related: 5 Ways To Motivate Employees At Workplace 
Employ Wellness Program Examples 
Some companies, like Facebook and Google, are well known for their progressive corporate wellbeing programs. Google is often highlighted as being a leader in this field, and with good reason. They have break rooms, they stage walking meetings, and they even have features like LEGO stations and a slide to get between floors. Google has been voted the best company in the world to work for in the past, although it only came 8th in the most recent poll.
Read Also: Top 10 Awesome But Inexpensive Holiday Gifts For Employees
AirBnB came out on top in the recent rankings, despite being relatively new to the whole game. Among the seemingly endless list of perks that they offer employees, there are a number of health and wellness related programs. Meals, made by AirBnB chefs, are provided for all employees and they have regular happy hours as well as handmade and healthy energy bars. AirBnB employees can also bring their pets to work, receive a $2,000 a year travel stipend, and they have weekly yoga classes to improve both physical and mental wellbeing.
Facebook has its own bike share scheme so that its employees can borrow a bike and cycle around the site, rather than having to walk.
It may not be feasible to set up something akin to Googleplex for your business, but there are ways that you can improve the general health and wellbeing of your employees as part of your employee perk or corporate wellness program. An on-site corporate gym can provide you with the perfect base for yoga classes and spinning classes. You can host spinning meetings or cycling meetings, rather than the now passé walking or standing meetings. European Corporate Wellbeing not only design and create effective corporate gyms for on-site use, they provide staff and tutors to help manage your new gym.
Whether you want to improve the wellbeing of your employees, offer perks that are similar to those offered by some of the leading companies in the world, or you want to attract the best talent by providing the best benefits package, an on-site corporate gym is a great place to start.
European Corporate Wellbeing can establish and manage a corporate gym within your organisation. Encourage your employees to get fit and healthy while also adding gym membership to your package of employee perks.
Author: Matt Jackson