When it comes to building a brand, business owners tend to forget the role of packaging. Sometimes, it comes last on the list. But packaging is usually the first point of connection between you and your customers. It does not only increase the visibility of your business but also drives sales.
In this article, we will discuss customized packaging and its benefits. Various options are available for creating custom shipping boxes, and they don't cost a fortune.
We will discuss these options, so you can choose what suits your budget.
What's a Customized Packaging?
Customized packaging refers to packaging that showcases your brand. It can display the color of your brand, company name, logo, or a combination of all three elements.
Whether it's a stamped logo or just your company's slogan, customized packaging displays thoughtfulness. It can also include elements such as printed art, postcards, or ribbons.
Customized packaging could be in form of a box especially when you're shipping a product to a customer. The box can take any shape or dimension to make it look different from the everyday box.
Most businesses use customized shipping boxes so they can stand out from the crowd. And these days, various companies help to provide personalized solutions to branded packaging.
You can visit customboxworks.com to see how other brands are utilizing custom solutions to increase brand visibility.
3 Types of Customized Shipping Boxes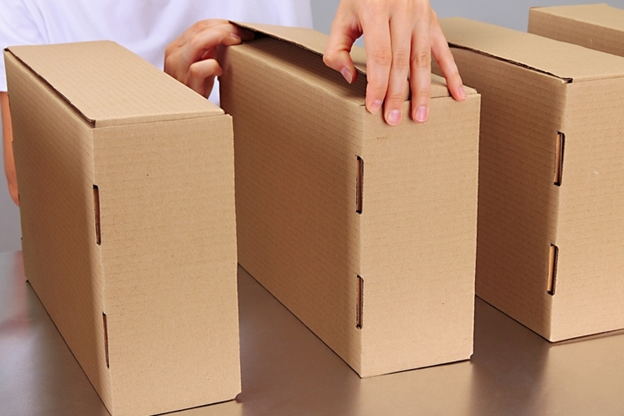 As already mentioned, there are different types of customized shipping boxes. They include the following:
1. Corrugated Boxes
They have three layers: outside liner, fluting, and inside liner. The fluting is in the middle and determines the quality of the box. Corrugated boxes are thicker and more suitable for transporting products to customers. They are also strong, durable, and easy to print on.
You can quickly transform a brown corrugated box into any color of your choice. You can create beautiful designs and directly print nice graphics and text on it. The box is lightweight and cost-effective because of its recyclable nature.
2. Set-Up Boxes
These are also called rigid boxes because of their sturdy nature. They have a thickness of 2 to 3mm and are wrapped with a special kind of paper.
They are popular due to the premium feel they offer. You can do so much with these boxes such as hot stamping, wrapping with a ribbon, coating, and embossing or debossing.
You can use a set-up box for packaging luxury products, chocolates, board games, and other kinds of gifts. Although it offers support and is built to last for a long time, you can't change the shape of the box.
3. Folding Carton Boxes
They are also known as paperboard boxes and are used in packaging personal products like beauty products, perfumes, CBD oil, and so on. They have flaps that you can tuck at the top or both sides of the box.
These boxes are lightweight and not good for packaging products that would travel a distance to get to customers. However, you can make them corrugated to contain heavier or fragile products.
Should You Use Customized Packaging?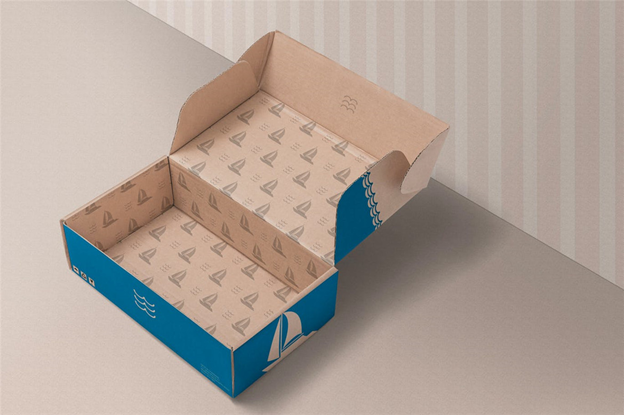 Imagine ordering a pair of shoes from an online store and it arrives in a plain brown box. You're happy about your shoes and the seller is happy about the sale.
But you're less likely to buy from that store again or even recommend it to your friends because you can't recall the name of the store. You see… you got a plain box, no wow moment, just your shoes, and that's the end.
Now, let's go over that scenario again. Assuming the seller delivered the package in a colorful box with the name of the store printed on it. You already know that the content of the box will be as beautiful as the packaging. You will not only look forward to unboxing the package but also tell all your friends about the brand.
If you're selling products to customers, you need customized packaging. It's not enough to have a wonderful product; the packaging should foretell what the product looks like.
Good packaging leaves an electrifying effect on customers. It results in a great buying experience, satisfied customers, increased brand visibility, and more sales.
Furthermore, customized packaging such as corrugated boxes enhances the safety of products. You can use foam inserts and other customized solutions to protect items that are sensitive or fragile such as essential oils and perfumes.
Using customized packaging ensures that your products fit into the right box and arrive at their destinations safely.
Also, customized packaging makes your business appear more professional, helping it to rank high among competitors. You need customized packaging if you run an online store. It helps to attract new buyers, shows the value you place on your product, and boosts sales. You can visit this website to read more about the importance of good packaging.
Final Notes
We've said so much about good packaging and its benefits. If you're shipping products, there are various shipping boxes to choose from. You can customize them to project your brand. Irrespective of the style you choose, ensure that your packaging matches what your customers want to see.
There are lots of designers out there that can help you to bring out the beauty in your brand. Hiring the right one will open your business to a world of endless possibilities.
They can convert plain cartons into beautiful boxes and you would be surprised at how much sales you would make because of them.
Read Also:
Author: Antoinette Navarro