Every company tends to put major efforts in promoting their business. Market competition is fierce, so building brand awareness and getting your name to stand out of the crowd is important, especially for business that are just starting up. For small businesses, promoting is an ongoing challenge, and creating a strong marketing strategy is of utmost importance. Businesses depend on customers, so the more customers you attract – the more your business will flourish and grow. Do you know, what are the best and most affordable ways of promoting your business?
8 Best Way of Promoting Your Business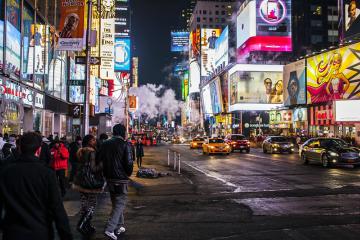 1. Create a marketing strategy that suits your business
The aim is to be as clearly defined as possible. What is your target audience? Who will search for your product? Where can you find them? Is the best way to reach them through in-person networking at business meetings or social media? At which part of the buying circle do you want to start promoting your business, at the beginning or when they are ready to make the purchase? Plan your attack carefully and take care of every detail.
2. Set up a website
The easiest way to do this is by using the services from companies that provide online business tools and templates for creating a basic business website. If you have enough money, hiring a good web developer for a custom-designed website is the best solution.
3. Use the advantages of social media
Create business profiles on Facebook, Twitter, Google Plus and LinkedIn. Be sure to include a link to your website, good keywords and description to your business profile. Search for groups or pages where people talk about similar types of services or products, and engage in conversations. Try to make everything look natural and do not spam them with promos for your business.
You May Like to Read: 5 Top Marketing Apps to Help Put You on the Map
4. Setting up a listing
List your business at Google (Google My Business) and Bing (Bing Place for Business) for free. You can buy Yahoo's listing services (Yahoo Local works), and your business will get listed in 50 directories. You can also submit your business in online local business directories.
5. Email newsletters
Sending newsletters via email is still one of the best ways for business promotion. Be sure to build a permission based email list of those who want to be informed about your offers. You can achieve this by giving out a free E-book or offering them to sign up on a free-tip sheet which contains advice on how to do something related to your niche.
6. Promotional material
Having various types of promotional material with your business logo is a great way for promoting your business in a non-aggressive way. When people see it often, it will intrigue them and raise their interest for your brand. Have your business cards made and printed, as well as key pendants, coffee mugs, notepads, pens, custom made shirts, bags, office supplies, and USB sticks. Hand out your promotional material into the hands of those who can help you in acquiring new clients, on business meetings and trade fairs.
7. Find out what sets you apart from others and promote it
Create unique content about your brand and publish it wherever you can – unique blogs, websites, magazines, TV stations, radio stations, and local newspapers. Be sure to include important information or at least a link to your website. Also, send along a photo or other art forms that will accompany the text publication. Show your expertise in the field by writing about it and publishing it to noncompeting publishing channels that are in search of quality submissions from experts.
8. Have others sell your products
Hiring additional help to increase sales of products and services that your company provides is an effective way for promotion. Look for resellers and affiliates who will sell and generate leads for your business in exchange for commission on sales.
Related: How to Write a Startup Marketing Plan?
The point is to realize that there is no formula for certain marketing success. These are some of the best and proved ways for promoting a business, but it is up to you to find out how to use them properly. What you need to be is – creative. Test before you prove, prove before you try, Good luck!