Have you heard of Learning Management System (LMSs)?  It is much of a buzzword nowadays. A common misconception, however, is that an LMS usually costs a bunch of money and is just for big enterprise companies that use it for training employees. If a high LMS price can be argued (some Learning Management Systems available on the market are expensive), then the second belief is completely mistaken. An LMS can be used for a variety of purposes and there are a number of ways to make money with it. How? Let's figure it out!
First, let's define the Learning Management System term for those who are unfamiliar with it.
A Learning Management System is software used for creating, managing and delivering eLearning content as well as communication with learners and tracking their performance [source].
Related: 5 Tips to Implement right LMS
So, how can an LMS benefit you, a person whose main priority is to make money, not to teach students or train employees?
How To Make Money With Learning Management System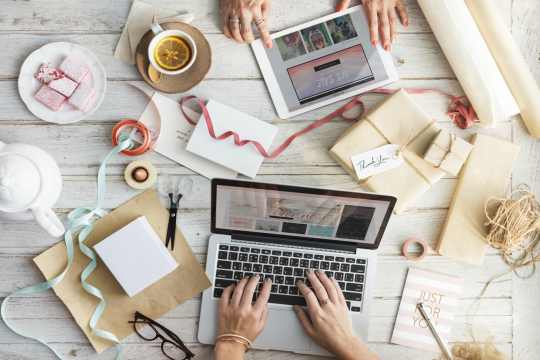 There are 7 primary areas you can focus on:
A blog monetization
Creating a platform for selling courses like Coursera and Udemy
A partner certification
LMS content creation
Consultation
Administration
LMS Reselling
1. Monetize your blog
Content is a king nowadays and there are a lot of people out there who share their knowledge on a daily basis pro-bono.  Why not monetize the knowledge? All is necessary to do is to upload the materials a blogger already has to an inexpensive Learning Management System, create a course worth to be attended and start promoting it via the very same blog. Quite easy, right?
2. Create a platform for selling courses like Udemy and Coursera
The main idea of online platforms like Udemy and Coursera is to give independent tutors a chance to earn money by providing them a place for selling their courses. And you can create a similar platform with the help of an LMS software and a partnership with the tutors in your local area. Of course, your idea needs to be unique to differentiate your business from the numerous competitors, but the fact that there are a variety of Learning Management Systems that can be customized plays into your hands.
3. Provide a partner certification
If the company you work for has a partner or reseller network, it might be a good idea to suggest implementing a paid certification program. On the one hand, the company gets an additional profit, on the other hand, the managerial team is sure that the partners are worth representing their company in a global arena.
4. Create content to upload to an LMS
If you don't possess business acumen it doesn't mean you cannot make money with an LMS. Become an eLearning content creator, instructional designer, eLearning developer, course developer, multimedia-learning specialist, etc. Of course, breaking into an eLearning market can be hardly called easy, but nothing is impossible to a willing mind.
5. Administer an LMS
If you have a technical background or enough patience to get one, you can become an LMS administrator, a person who is in charge of LMS implementation, maintenance and management. A good thing is that you don't need to know how more than 700 Learning Management Systems available on the market function. Cloud LMS Solutions don't require an LMS administrator, but there are plenty of companies who prefer the solutions to be installed on their own websites because of security reasons or customization needs. Among the LMS solutions that can require such an expert are:
6. Consult on LMS Purchase
Even if you don't have designer skills or the necessary knowledge to be an LMS administrator there is still a way to make money with an LMS by becoming an LMS consultant – a person who consults people on the LMS software and recommend buying one or another LMS solution based on the client's needs. Of course, the edtech market knowledge is a must if you want your opinion to matter that is why some time can pass before you are able to offer such kind of services.
7. Resell an LMS
To be secured against market and industry changes, many companies prefer offering diversified services and products. For example, if a company offers training, research or consulting services, is a technology solution provider or software developer, it might be a good idea to become a reseller of a Learning Management System.
The eLearning market is booming nowadays, but developing your own LMS solution is time-consuming, expensive and requires years of development, testing and maintenance a company might not have. What the company has though is an opportunity to join the LMS vendor reseller network. There are dozens of LMS providers who use the reseller networks to sell their LMS solutions in different parts of the world, where the knowledge of a local language, market and culture is required to sell well. Why not use this opportunity?
Read Also: 10 LMS Developments You Should Know
As we can see, there are a number of ways a Learning Management System can help make money, and, what is more important, build a career and win recognition in the eLearning market.  It is silly not to seize the opportunity, isn't it?
Author Bio
The article is written by Ilona Hetsevich. She works for a project, devoted to eLearning software development, and writes based on company's experience in the eLearning field. More information about available LMS features can be found at JoomlaLMS website or social media platforms. Follow on FB LinkedIn